Social media analytics tools will now help business to gather and process vital data about their content reach, acceptance, and help them better plan the future campaigns to meet the set social media goals. Instagram is one among the top few platforms regarding social media marketing now, and the goals set for it should be realistic, relevant, and specific based on the nature of the platform and the target group reached through it.
Each Instagram image you post is a data goldmine, and you can outperform your competitors on using this information well. Here in this article, we will discuss the specific metrics to track on Instagram to measure your performance and improve the return on investment.
Recommended: Developing Business by Instagram Direct Message Online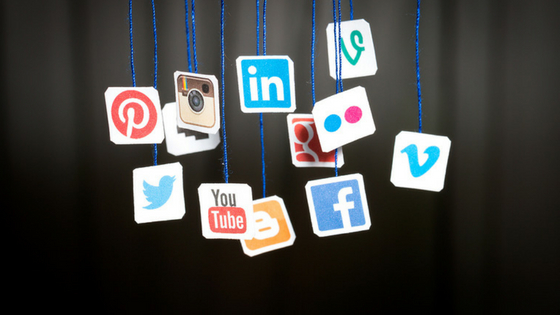 Advantages of Instagram analytics
There are multiple benefits to adopting an appropriate Instagram analytics tool as:
1. Know about the audience
The top Instagram analytics tools will give you an easily understandable break down of the target demographics of:
a) age
b) location
c) gender
d) language etc.
Based on the other features of the analytics tools you use, one can track their interests, buying behavior, priorities, etc. By processing this info, a strategic marketer can aptly speak to the followers on Instagram.
2. Measure the success rate and readjust
Instagram offers easy to extract numbers regarding engagement as likes, comments, share, and mentions, etc. With the help of advanced analytics tools, you can keep a close track of these numbers over time, and by comparing these, you can plot a growth chart to determine the ideal time to post, what type of content is liked the most, which category of followers, etc. based on the responses. With the help of appropriate analytics, you get insightful answers to questions like:
Do images work better than graphics?
Which photo filters are liked the most?
What time of the day do the posts get more responses?
What is the current market trend and what is expected?
3. Measure ROI
With the help of analytics, you can identify whether your promoted posts are doing well or not. It is necessary to assess whether your Instagram promoted posts are reaping an adequate return on investment (ROI). Analytics will help compare the ROI of both organic posts and promoted ones to plan for more real Instagram likes. This will give you a clear-cut idea about how far promoted ads help expand the reach and how you should keep a fine balance of organic campaigns and paid ones.
4. Helps to set appropriate objectives and goals
Proper analytics will help the business marketers to set appropriate goals and objectives for Instagram. By identifying the weak and strong areas of your Instagram account management, analytics can drill down to the trouble areas to patch, and it becomes easier for the key decision makers to set the goals and objectives easily.
5. Allot resources
In fact, social media promotions don't come for free. On using it for business promotions, you have to consider the cost regarding training, labor, and development as the major investment areas among others. When it comes to hiring third-party agencies and adopting new technologies, all these come as business overhead. A proper Instagram tool for analytics will help the investor to cut the unwanted overheads by showing which areas need optimum attention and which all can be cut out on the go.
Recommended: How to Download Picture and Video from Instagram on Android?
Various metrics to measure success
There are many parameters one can set to analyze Instagram data and measure success. No doubt that the success of a great promotional campaign depends on data and analytics. With proper analytics, campaign success is attributed more to science and not luck. Next, we will discuss some key Instagram metrics to keep track of.
Account metrics
Top posts – Posts which earned the most number of impressions over a set period. Such posts will give you an idea about the best-appreciated content by your audience.
Top following – Track your followers with the biggest number of followers to them. Track and engage with them more, not only to get your content shared but also to try and reach to their potential audience.
Top mentions – The posts with top impressions and mentions about your brand. This gives you an insight into the reach of the top influencers.
Individual metrics
Engagement – It is the frequency of users interacting with your posts. This is a key metric with which you can identify what works and what not.
The rate of engagement – The rate of engagements as replies, likes, and mentions to impressions. This gives an idea about the percentage of followers getting engaged with your content.
Instagram reach – The percentage of impressions to a number of followers. If the percentage is small, then you can think of reposting the content freshly.
In fact, there are many free and premium Instagram analytic tools available now, among which you need to choose one based on your actual requirement and the nature of promotions you do. In any case, there is no doubt that analytics will help you weave better campaigns and better results over time.