If you have watched a lot of HGTV shows featuring home renovations, you may end up thinking that doing a home construction project is not as hard as it seems. Home renovation shows only show you the initial process of giving an estimated cost of construction, some actual work, and the finished project.
What is not shown in the shows is the paperwork that needs to be involved in getting the right permits, estimating material and labor costs, analyzing structural impacts on the renovation, and all the other processes that go with a home makeover. Because of all the processes involved in one construction undertaking, most construction firms nowadays use construction project management software.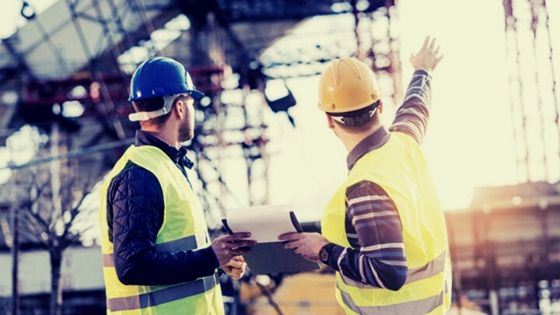 What is project management software?
First, it is essential to determine what it is not. Project management software is not the same as Customer Relationship Management Software (CRM). Although they may have similar and overlapping functions, each software has its specialization. CRM is responsible for keeping track of leads and existing customers and making sure that your customer engagement activities are streamlined to give better service value to your customers.
Although some data between the software may be shared, construction project management software has more functions. It is responsible for tracking and managing all the customer information, work details, contact details, schedule of tasks, material, labor costing, and other information that are part of completing a construction project.
Benefits of Project Management Software
Owners of small-to-medium-sized home construction companies can significantly benefit from project management software, especially if they have more than one project going on. This software will allow them to have a perspective on how each project is doing. It shows the milestones that have already been reached, how their budget is holding up, per project, and other reports, without having to flip through a lot of clipboards and spreadsheets. Construction project management software will give construction firms these three main benefits.
Standardization of Procedures and Processes
With project management software, you can standardize and streamline all the processes and procedures that go with starting and finishing a project. You can enter all the necessary information about your client, the specifications of the project, the time frame, and all the pertinent information at the start of the project, and the software will standardize all the forms that you will need to submit to the different agencies and stakeholders involved.
Control and Security of Documents
Project management software controls all the data and documents. You can limit the amount of information that you can show to specific stakeholders such as your subcontractors or suppliers about your project. With data stored securely, vital project documents will never get lost or misplaced and can easily be retrieved for any auditing purposes. You can quickly generate reports such as budget status, change of orders, and others with just a single click of a button.
Controlling Costs
Construction project management software has integrated tools that can easily give you estimates on material and labor costs needed for a project based on real-time cost data. It will allow construction firms to manage expenses that would protect their profits.
All-in-all, having project management software will allow construction firm owners to be on top of every aspect of a construction project.