Starting a business is not an easy thing to do. There are things that you need to keep in mind, from launching all the way to materializing your plans. And while the overall process can be a daunting experience, the experience it provides is certainly worth it. Well, not to mention the fact that you can grow your business into a massive one.
Interestingly, launching your own product or service is not as difficult as before. Nowadays, you have the technology to lean on and help your business grow. For instance, you can market your products even without physically visiting a potential customer. Why? That is because the Internet exists, and platforms like social media sites enable you to overcome geographical limitations.
The only catch, however, is that a good percentage of businesses across the world do not necessarily take full advantage of all the technology available. Perhaps they are afraid of investing money on something they have no idea about. Or, if not, they are just completely unaware of how technology can improve their business. If you are one of the few who is still unconvinced by the prowess of technology, then you have come to the right place. Here are some ways it can bring success to your company!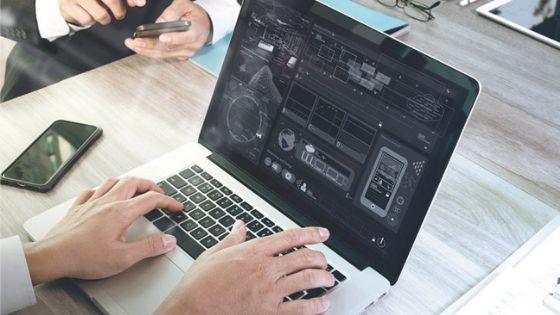 #1. Better Project Management
In the past, one would need to schedule a meeting in order to brainstorm, settle issues, or come up with plans or strategies, among many others. Even more so, businesses had to do these frequently. And considering how important these meetings are, a single delay in communication meant slowing a certain project down. Fortunately, this is not the case now. Technology has made it possible for businesses to expedite processes and effectively communicate. You can check this project management software for your business.
There are tools that let you collaborate with your teams without the need to meet in a single room. In fact, according to Joe the IT guy blog, applications or software that serves as an IT service desk can help you communicate with team members and get updated with every status of a project. Let's say you receive a customer request via the system you are using. From there, you can inform the right department or employees that need to handle the request. Once it is done, they can just update the status on the system while informing the customer throughout the process.
#2. Find New Customers
The Internet and social media have completely revolutionized the way businesses find and engage with their new or potential customers., you can take advantage of platforms like Facebook and Twitter in terms of marketing and reaching out to clients. In fact, they have all become the new norm for businesses of any size. Think about it: most people these days are on social media sites. A simple recommendation from a friend on Facebook is enough to convince the other person to buy a product from a company.
If your business has no strong online and/or social media presence, it is missing a lot of opportunities. You are exempting yourself from the possibility of finding and engaging with tons of customers. Of course, creating accounts on of these platforms is not enough – you should be committed to posting on them on a regular basis.
#3. Mobile-Friendly Websites
The thing that most businesses tend to forget is that the age of mobile devices has completely changed the way people buy products or subscribe to services. Back in the day, they would have to visit a brick and mortar store. Eventually, this was changed – people were finally able to do business with a company online. However, this process has even changed – mobile devices are being used to visit websites and buy products or services.
If your business has a website, and it certainly needs to have one, you should consider making it optimized for mobile devices (if you have not done so). More and more people are using their smartphone and tablets to search for goods and services, not to mention the fact that they use these whenever they purchase something. If your site is not mobile-friendly, chances are visitors will leave the page and look for another (probably a competitor). They just think that it is not worth their time and they would rather go to a website that is readily available for mobile use. You can use tool like Google Speed Checker to check is your website mobile friendly or not.
#4. Teleconferencing
This is probably one of the biggest benefits technology has brought to all businesses across the world. Physical distance, in particular, is no longer a huge concern. People can just log in to communication tools online and talk with each other. Whether you have employees who work remotely or are always away from the office, you should have no issues communicating with them. While a conference call is enough to get the job done, technology has paved the way for you to conduct face-to-face meetings.
Interestingly, this advancement here is not only designed for your employees. You can also use it to engage with your prospects. Let's say you are selling a tool or application. You can schedule a demo with your potential client and go from there. There is no need for you to visit him at his location. He can easily see what you are offering even at the comfort of his home or office!
#5. Hire Remote Workers
As mentioned above, you can communicate with your employees wherever and whenever thanks to technological advancements. The same thing can be said about hiring remote workers, a process better known as telecommuting. In the U.S., most companies are fond of hiring overseas workers in an attempt to reduce overall costs without compromising workforce quality. Sure, this would have been a taboo in the past. However, nowadays, you can easily catch-up with a remote employee and see what tasks he is up to.
If you are worried about sharing files or storing documents, there is no need to. Your remote employees can access them, as there are tools out there that let you share files on the cloud. Communication is not a problem as well. In other words, hiring remote workers is a go-to option thanks to technology.
Technology is definitely a game-changer in any industry. And if your business is not leveraging it, then it is certainly missing a lot of opportunities. Just imagine all the possibilities that it does to you and your company. So, if you can, go ahead and take advantage of some of the amazing tools, applications, or software out there!