Drivers are the most important component of a computer system and for that, you need free driver update software. They help the computer communicate to the hardware connected to the computer, like your video card, printer and some delicate components of the motherboard. Having proper drivers installed for your devices is very important for the proper functioning of a computer system as well as the hardware devices attached to the system. Also read Windows Update Error 0X80070057.
We often overlook them which may create various performance issues in the long run. Keeping drivers updated to the best free driver update software Windows helps you get the best performance out of your hardware. There are a few drivers that come built-in on your Windows computer, but many can only be accessed or updated directly from a hardware manufacturer's site. Don't miss reading webcam recording software.
Our recommendation is Auslogics Driver Updater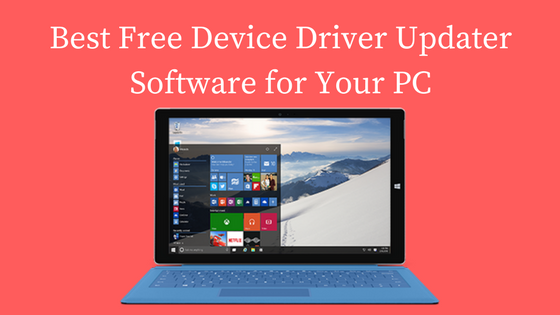 Here is a list of top free driver updater software for Windows 10/8/7 to update your drivers which will help your devices run smoothly and keep the computer system in top condition.
Free Driver Update Software for Windows
1. Device Doctor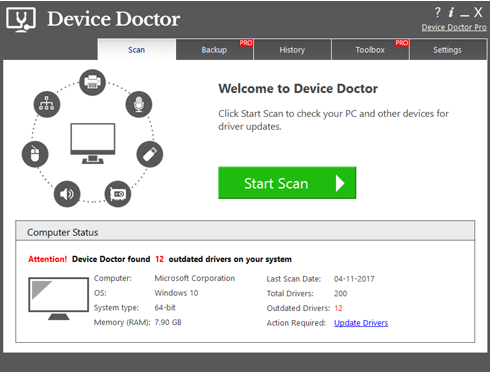 It is one of the best free driver update software that scans your computer and checks for the new updates of drivers for your devices. The drivers for every major PC hardware and device manufacturer can be found here. It also finds drivers in the Windows Device Manager for unidentified devices. It also offers a huge database of drivers. It gives you a one-click facility to detect your hardware and then it search in its large database for the latest drivers and immediately includes the correct drivers for your PC.
2. Double Driver
Double Driver is software to backup Windows Drivers. It is a very simple and useful tool which lets you check about drivers installed on your computer in detail and also helps you take backups, restore and save the chosen drivers. Double Driver helps you as some drivers are not easily available online and there are times when we don't have the Driver CD and want to back up some important installed driver.
3. Snappy Driver Installer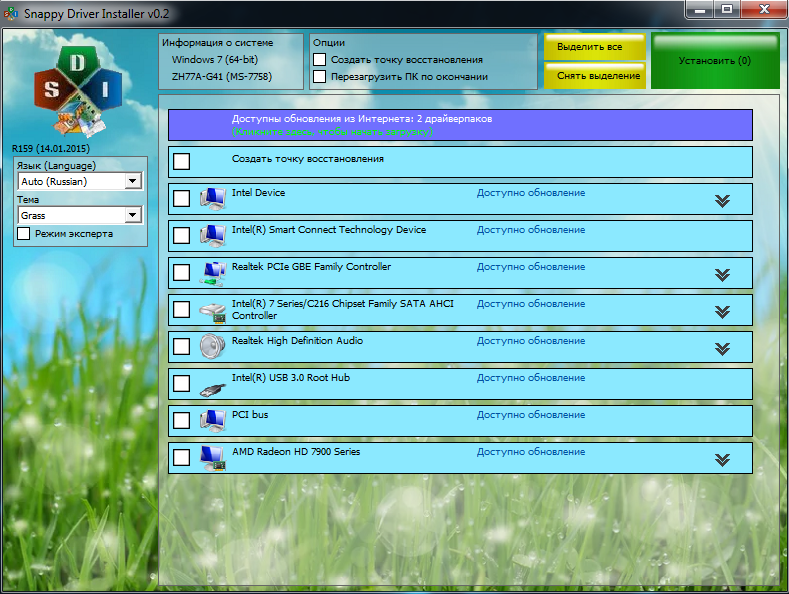 Snappy Driver Installer is free driver updater software which will help you install missing drivers and update old drivers of your computer. It scans your computer and shows the up to date drivers as well as the duplicate and invalid drivers. It is the best application to use because it can work offline and you do not really need an internet connection to work. It will also let you know whenever a driver update is available.
4. Driver Fusion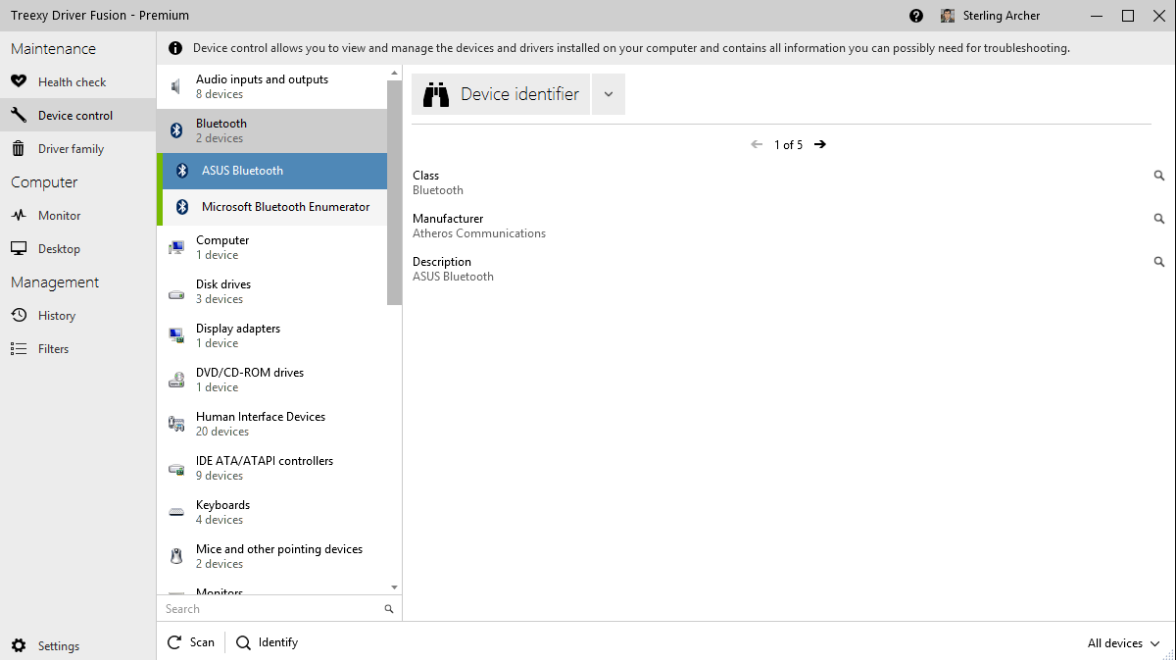 It is a free driver updater for Windows 10 utility that manages and monitors your computer devices. It checks the health of your computer and finds the latest drivers automatically. It works as a complete device driver solution for your computer. It also enables you to delete the software and driver entries that were installed by a vendor installer. It allows you to view and restore the performed operations, helps you to backup and restore the position of the desktop icon and resolution of each screen and also offers other features such as Process Assist, Localisation, Vendor Support etc.
5. Driver Max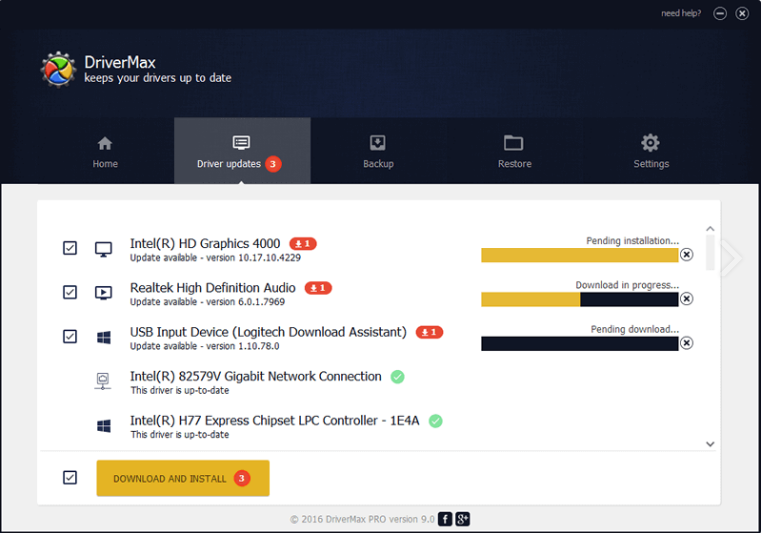 It is also device driver updater software that offers you an all in one solution to update the drivers of your computer. It helps you to restore and backup all the drivers of your PC. It provides a large online database of various drivers. It scans your computer, checks for the missing and outdated drivers and downloads them. After downloading it automatically installs those drivers on your PC. It includes an export wizard that lets you export all your current drivers to a folder or a compressed file.
6. Driver Booster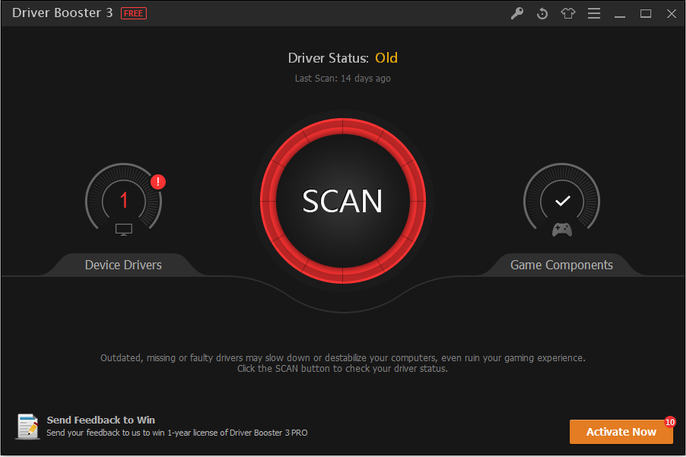 Driver Booster is one of the best driver updater software that updates the device drivers on your computer very easily. It has a large driver database that helps you find newly released drivers. It automatically scans your PC for outdated and missing drivers and updates your computer device drivers quickly and safely enhances your PC performance and game experience with up-to-date drivers. It helps you to find and install the correct drivers quickly with one click to avoid crashing your computer or causing devices to stop working. It also keeps a backup of the previous copy of drivers automatically.
Conclusion
These are some of the best free driver updater software that not only helps you to keep the device drivers up-to-date but also helps you to keep the functioning of the computer system in optimal condition. As the device drivers are important in the smooth functioning of the computer system, it is suggested to update the drivers regularly.
Some Other Useful Software