The year 2020 has been nothing that someone could have predicted, and the whole year kept people in uncertainty. The COVID-19 epidemic forced the world to close down and hit the global economy hard. Companies had no choice but to take advantage of technology to have some semblance of normalcy and stay afloat. Technology trends helped people cope with the challenges. They allow them to carry out regular activities while staying indoors in lockdown. Technology has influenced every factor of our lives, counting how we interact, communicate, commute and conduct business within the community.
The business world is constantly evolving as technological advancements keep bringing new devices to the forefront, easing operations. Different software has allowed businesses to analyze data and translate their findings into easy-to-understand language, helping them make significant decisions. Moreover, technology has reduced the need for a human workforce. Instead of hiring a dozen employees, companies are more inclined to integrate advanced technology to provide excellent results. The outbreak of COVID-19 compelled people to work with technology. Many companies realized the benefits of integrating technology. It made companies more open to embracing technology trends, and many firms are ready to invest in them.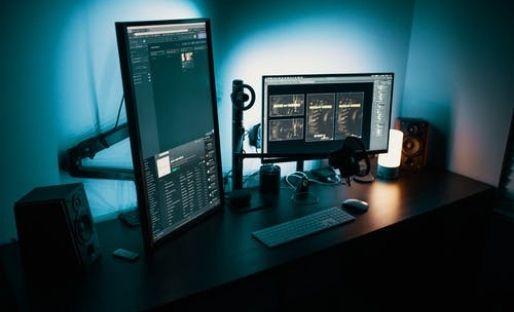 Experts have predicted that in 2021, more companies will embrace technology. They have forecasted several tech-savvy trends for the year 2021, and some of them are as follows:
1. Artificial Intelligence
Artificial Intelligence has taken the world by storm, and experts predict that it will continue to dominate and transform the working of many industries. AI has helped in improving business practices and allowed companies to give customers a more seamless experience. Online shopping has already changed people's behaviors, and now AI has enabled bricks-and-mortar stores to function without salespersons.
Companies realized the value of AI during pandemics as AI lends to enhance workforce-related tasks such as planning, simulation modeling, and demand projection. It has become the need time for people to stay updated about the technological trend. Experts predict that the upcoming era will be more technologically advanced. Tech-savvy people will succeed. People realize the need to learn technical skills and enroll in courses that make them industry-ready professionals. Prestigious institutes are offering MBA technology management online as many people prefer e-education over conventional settings. Many reasons support the idea because of the flexibility and opportunities forthcoming.
2. 5G Networking
After 2G, 3G, and 4G, there has been a long gap. The world is waiting to experience the new miracle of a smooth and reliable connection. Contrary to popular opinion, 5G is not only about the fast loading of a webpage, instant sending and receiving emails, or spending less time for videos to launch. 5G is more than letting you browse the Internet on your gadgets faster. Experts say that it will also unmask the full potential of the IoT, the Internet of Things. More appliances and machines will become interconnected and produce a humongous amount of data. 5G will lead data processing and its analysis in advanced ways that current gadgets cannot do.
3. Rise of Cryptocurrency
The world has turned into a small village, and technology has helped companies conduct business across borders. People find a change in currency a hassle, and it slows down the business function. Dealing in cryptocurrency brings a win-win situation for the parties involved in the business dealings. In 2021, experts say that we will see an increase in cryptocurrency users. Many companies will see an expansion and go for digital currencies. As per technology experts' predictions, blockchain and cryptocurrency will be prominent in digital transactions in 2021. A growing interest in integrating digital tools in businesses is visible. It will increase the usage of cryptocurrency and blockchain.
4. Videoconferencing
Many companies were not familiar with the idea of videoconferencing. They thought that sitting in the vicinity while discussing business matters is essential. The outbreak of COVID-19 led them to attend a conference and have extensive meetings online to carry out the businesses' functions. It has reduced the expense on the company's side and saved employees from the commute's cost. Several companies will stick to video conference and will take the benefit of conducting meetings on online platforms. Moreover, it has helped connect people from across the miles and conduct meetings without traveling to fairway land. The year 2021 will continue to see people attending conferences from different parts of the world.
5. Cybersecurity
Firms have a substantial amount of data, which they use for their functioning. Cybercriminals are getting smarter by the day. They have devised several strategies to steal people's private information and use it for their malicious purposes. Companies will have to amp you their security system and have a robust shield around themselves to keep themselves safe from criminals' evil attacks.
6. Digital Health
The pandemic put a lot of pressure on healthcare systems, and several were on the verge of collapsing down. Many medical health facility centers started consulting patients online to reduce the crowd in the hospitals. For mild health issues and consultation, healthcare experts prefer dealing with digital tools. In 2021, the healthcare industry will develop affordable, sustainable, affordable, and scalable health solutions. As per an estimate, the digital health market was worth around $88 billion globally in 2018. Experts now expect it to grow over $500 billion by 2025.
With healthcare systems being overloaded, a number of insurance-related digital businesses have made their way into the market. For instance, Fursure is a pet insurance comparison website that helps you save money when it comes to getting insurance for your pet.
7. Distributed Cloud
Cloud-based applications acted as saviors during a pandemic and gave companies an alternative where they can save their data. The term means collecting and analyzing data from all corners of the Internet; instead of using the computers' hardware drives to keep them. The liberty of accessing critical information and data from anywhere has helped companies stay afloat during challenging times. It allows people to share the data from relevant people and keep it secure from malicious people. Companies have started to rely heavily on cloud computing and do most of the work on cloud-hosted servers. In 2021, due to its numerous benefInistributed cloud-based technology will be a success as it does not require physical proximity and lower cost of the data. Experts say that cloud computing is the future of the new normal.
Recommended: 5 Reasons You Need To Switch To A Cloud-Based LMS
Conclusion
Modern life is mainly dependent on technology, and experts say that it will further dominate our lives. Businesses cannot function without integrating technology, and experts have predicted several technological trends that will dominate companies' trends that 2021. The outbreak of COVID forced companies to incorporate technology. Many companies are willing to benefit from it as they find it cost-saving and helpful in running operations.