Instagram is a social media platform that businesses can't afford to ignore. As of June 2018, Instagram has amassed more than 1 billion followers, and at least 95 million posts are created each day. Despite the level of competition, users are more likely to be engaged here rather than on Facebook and Twitter. Instagram may have started out as a fun online space for sharing photos, but it now has peak earning potential for businesses, with more than 25 million business profiles and $7 billion revenue from mobile ads in 2018.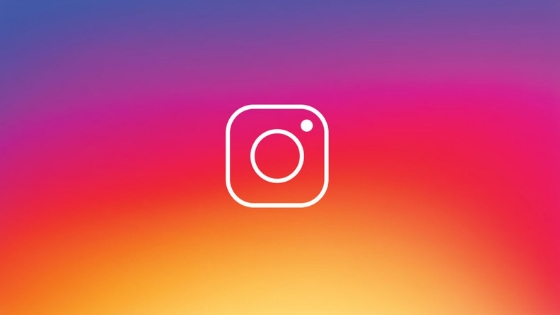 Is Instagram Right For Your Brand?
As hot as Instagram is, each social media platform has its own specialty, and businesses have to choose which are the most relevant to them. Before committing to a social media calendar for the next few months, consider what your social media objective is and whether Instagram can help you achieve that. Take a look at your competitors–are they also using Instagram?
First off, you should consider Instagram if your target market includes those below 30 years old. Chances are, more than half of them use the platform, especially if they're female.
Another consideration is that out of all the top platforms, Instagram is the best at visual content, which makes it ideal for businesses in niches such as retail, wellness, food, and art. Posts must be excellent at aesthetics and storytelling if they are to garner more likes and followers. The more engagement you have, the more visible your brand will be, leading to a boost in sales.
Tips
Like anything in tech, Instagram is constantly evolving. To get more followers on Instagram this 2019, here are our top tips:
Use Stories
More than 400 million users watch IG stories every day. Stories get more engagement than regular posts or you can repost story with Instagram repost app, which is why they should be a regular part of your social media plan. The good thing is, stories are easier to produce since they're meant to be quick and casual, vanishing in 24 hours. You can share fun milestones for your business or give behind-the-scenes peeks, as well as incorporate audience-engaging stickers such as polls and countdowns.
Make More Videos
The universal trend throughout the Internet is that people are much more interested in video than regular text. After all, video's much more detailed and fast to consume. Instagram's algorithm favors videos over photos, and luckily, you can try out a wide variety of formats, from posts to stories. IG also has a new feature called IGTV, which allows verified users to come up with 60-minute videos. Here is guide to create IGTV channel.
Track Analytics
Analytics are crucial for measuring your performance and pointing your strategy in the right direction. For starters, the Instagram app already has detailed analytics built into it. You can see your follower growth, figure out your user demographics, and determine the best times to post. Crucially, you can even measure impression, engagement rates, and reach for every posts. To upgrade, there are social media tools like Hootsuite and Union Metrics to fine-tune your data even more.
Partner with Influencers
Influencer marketing has become a major trend, and it's been claimed that it even gives 11 times more return of investment than other digital marketing tactics. The psychology behind it is that younger people tend to follow influencers when making decisions. Choose your influencer carefully, and try out a short stint to gauge how their followers react to your brand. If it's successful, go for a year-long campaign.
Content + Marketing = Instagram Success
Instagram's algorithm is complex, but each additional like on your profile increases your credibility and makes your posts easier to find for other users. Create content that goes viral on Instagram. One way to give a power boost to your profile is to get likes and shares from platforms such as Social Proof. Through higher engagement, your brand becomes much more visible, and people are more likely to notice what you're offering.
In 2019's social media world, it takes a lot to stand out among the crowd and be heard, but by combining quality content with strategic marketing, you're on your way to growing a loyal following for your brand.
Related Post: