Are you searching for way or app which helps you to send direct message for Whatsapp without saving contact numbers? Then you are at the right page. We are going to show how you can chat with unknown person without saving their contacts.
WhatsApp is the best and most popular app for messaging, audio call, video call, and group call & chat. The developer provides various updates frequently so that it can match time and technology. But the one thing which you can also call a drawback is, you can't send a message to a number which is not saved on your device. But again it also has some tricks to solve this problem.
So let's take a look on the different ways to send a WhatsApp chat without saving the contact.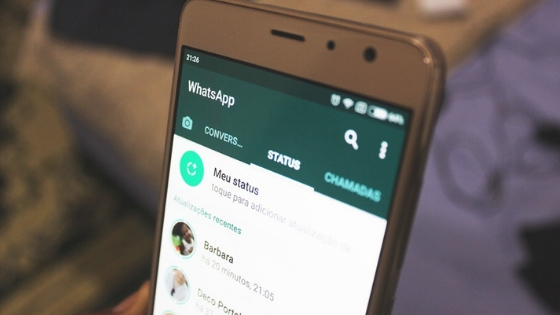 Send Direct Message for WhatsApp Without Saving Number
All the people use WhatsApp on a daily basis. When you receive a call from a person whose number is not saved on your contact list, and that person wants some details then what we all do is first save that number and then send all the details via WhatsApp messenger. But what if you don't want to save that number and send the details? Here are solutions for you!
Method 1: DMFW – (Direct Message For WhatsApp)
If you don't want to go through the above one long hectic process, you can also use DMWF app from the app store. This app is verified by play store, and hence it is completely secure to use. There is no risk of data loss.
To use download and install it, follow the steps given below:
Step 1:
First, download the Direct Message for Whatsapp from the Google play store, search it and install it.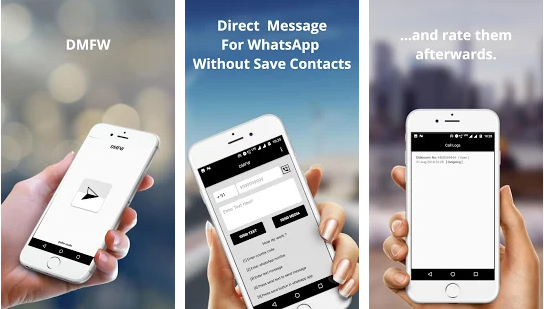 Step 2:
Now, click on install and once the installation completes, launch the app.
Step 3:
Next, enter country code and WhatsApp number on which you want to send message.
Step 4:
In the blank field, type the text, you want to send.
Step 5:
Click on send text, to send the information or message.
Step 6:
At last press the send tab in the WhatsApp and all done.
Method 2: Send Messages On Whasapp Without Saving Number
This method may look confusing at first look for the users who don't have much experience with smartphones. But once you go through the entire process, you can do the same task number of times like eating a piece of cake. To follow the method, look at the steps given below:
Step 1:
Open your web browser from your PC or laptop or any other smart device.
Step 2:
Now paste the following link in the browser's search bar. Here you have to change the last digits with the number of people you want to send a message.
https://api.whatsapp.com/send?phone=919876543210
Step 3:
Now click on message tab, and it will ask you to log in via WhatsApp web.
Step 4:
Launch the WhatsApp app from your device and the upper right corner; you can see three verticle dots.
Step 5:
Click on it, and choose WhatsApp web.
Step 6:
Scan the barcode and send a message.
For example:
If you want to share a message to the Indian number and the number is 9999999999, you have to paste it with the country code on the above link, i.e., use the following link Instead of the above one.
https://api.whatsapp.com/send?phone=919999999999
Conclusion:
It is all about How to send a WhatsApp Message without saving the contact. The DMFW is the best way to send it. Try this app and lets us share your experience. Thank you for reading!
Read More: