Whatsapp Tips and Trick : We are sharing top secret WhatsApp tricks and tips this will update regular. Before we start learning Whatsapp Hacks, first know some facts about WhatsApp. Whatsapp is one of the best messaging apps now a day. Whatsapp is best and trusted messaging app in the mobile world. You can easily access this messaging app on all mobile platforms including the Android, iPhone, Nokia, Blackberry etc. After updated WhatsApp voice calling feature, recently updated WhatsApp Video Calling feature for Android mobile but it's in beta version (v2.16.80). When WhatsApp successfully activate this feature we can make the video call in every WhatsApp number on Android device.
If you want to send and receive the message from anyone you need an internet connection in your mobile. Here we are sharing some useful and top secret Whatsapp Tips and cheats 2016 for you.
Best Whatsapp Tips and Tricks 2016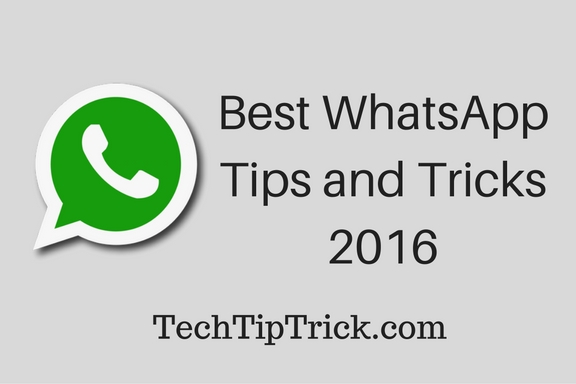 Highly Powerful WhatsApp Tricks and Tips 2016
There are many messaging apps available in the market but WhatsApp is popular because its latest update which user looking for and secure and dependable practical messaging experience.
If you are using WhatsApp for you daily chat, you must know about this mind blowing WhatsApp Tips and Tricks to get more fun out of the wonderful application:
Best WhatsApp Tips and Tricks for WhatsApp Lover
1. How to Change Profile Picture of Your Friend's WhatsApp
This is awesome WhatsApp Trick to make prank with your friends. You just need to make some easy file replacement to change the actual profile picture of your friend. Now search some best images the shock your friend and re-size that image by 561 X 561-pixel dimension.
Now its time to navigate to SD Card and selectWhatsApp. Go to profile pictures where profile picture of your friend. It will have same mobile numbers and name that similar to your friends. This is coolWhatsApp Trick 2016.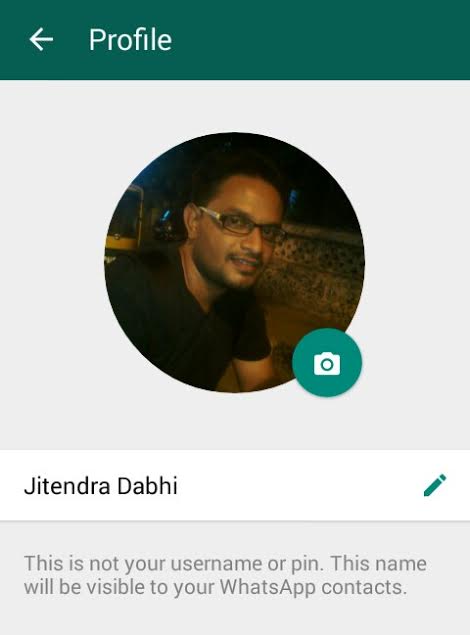 Now simply rename the new image with same name file and replace old image with the new one.
To make this fun with your friend with from iOS device you can use iFunBox. Android user just tries and use file manager for this fun. After replacing image you need to restart your device and the new picture will be visible. Call your friend and tell them you have uploaded an ugly picture and enjoy their reaction.
2 How to Hide WhatsApp Profile Picture?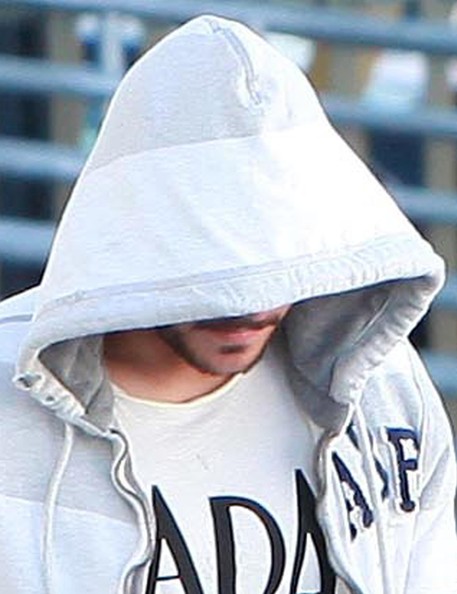 On your WhatsApp, if you have not enabled this hide profile option, then anyone can see your Whatsapp profile picture and WhatsApp Status.
To hide WhatsApp profile picture there are two options you have:
1. Hide WhatsApp profile picture for certain contacts only
2. Hide WhatsApp profile picture for contacts only or everyone whom you don't know.
To hide WhatsApp profile picture follow this simply privacy setting steps:
Open WhatsApp => Go to Settings => Account => privacy setting
Here get the following option on your privacy setting:
Everyone – Anybody who has your mobile number can see your profile picture
My contacts – Only your friends who are in your WhatsApp contact list.
No body – closed for everyone on Whatsapp
Select option according to your need.
3 Use WhatsApp without Mobile Phone Number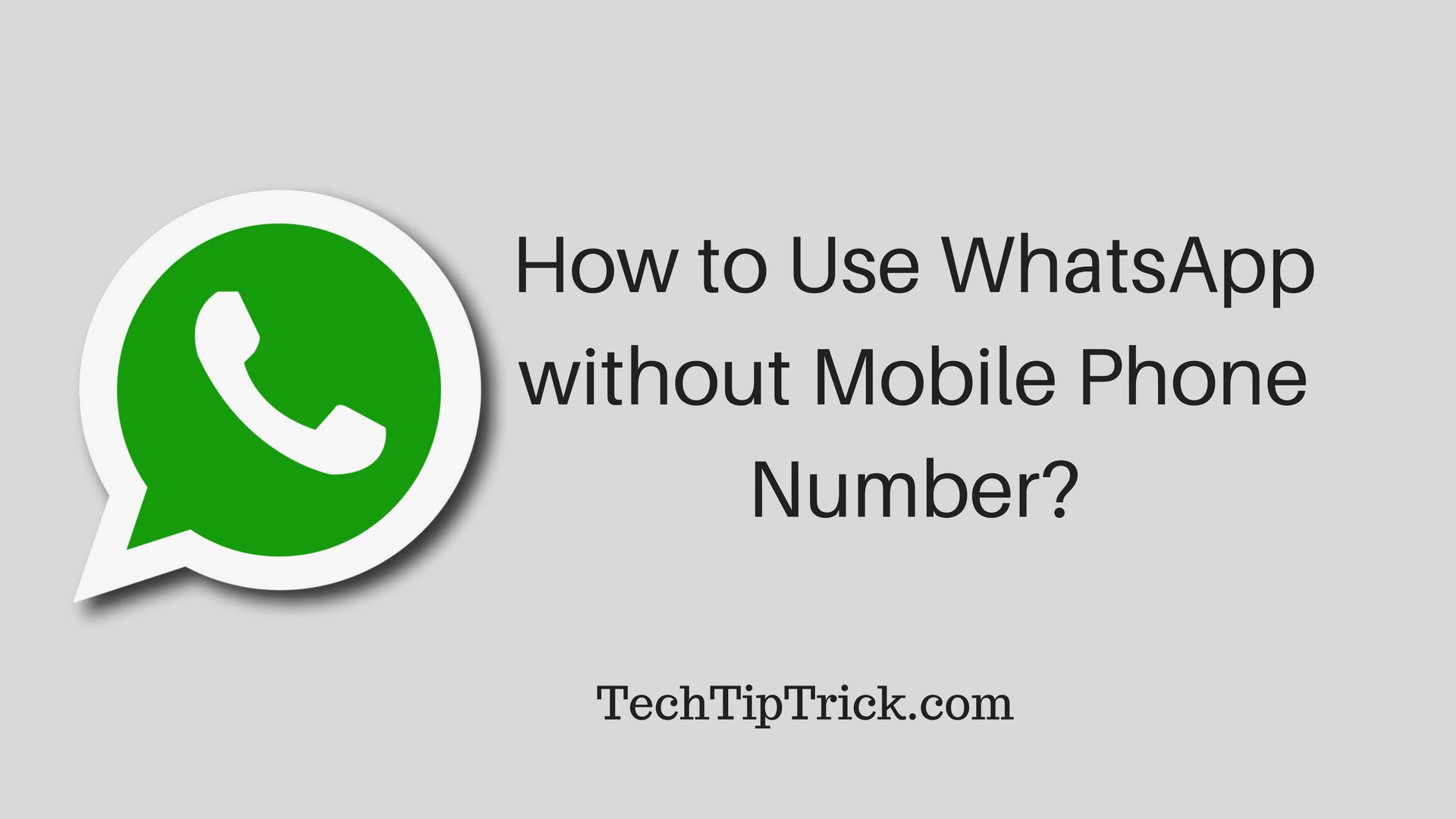 You can use WhatsApp without mobile number, yes you can! First, uninstall WhatsApp from your mobile if you have already installed.  Now download and install new WhatsApp. Put your phone on flight mode to lock messaging service. Open WhatsApp and add your number to it.
By putting your phone on flight mode message will not send to the server to verify your mobile number. Since verification is still unfinished and so you can't message anyone, WhatsApp will ask you to select alternative system to confirm. Now choose 'Check Through SMS' and enter your email address. Click and 'submit'.
Don't wait to Cancel. Forge message and install the message Spoof text message. Use Fake-A-Message for iPhone. Copy detail from the Outbox and select Spoofer Application. Now send the details for false verification. Now you can use this detail in the false message.
To: +440271322108
From: +(Country Code)
(Mobile number)
Send email address in the message. This message sends to the fake number. Now you can use this number to get connect with  friends.
4. Hack friends WhatsApp Conversation/Chat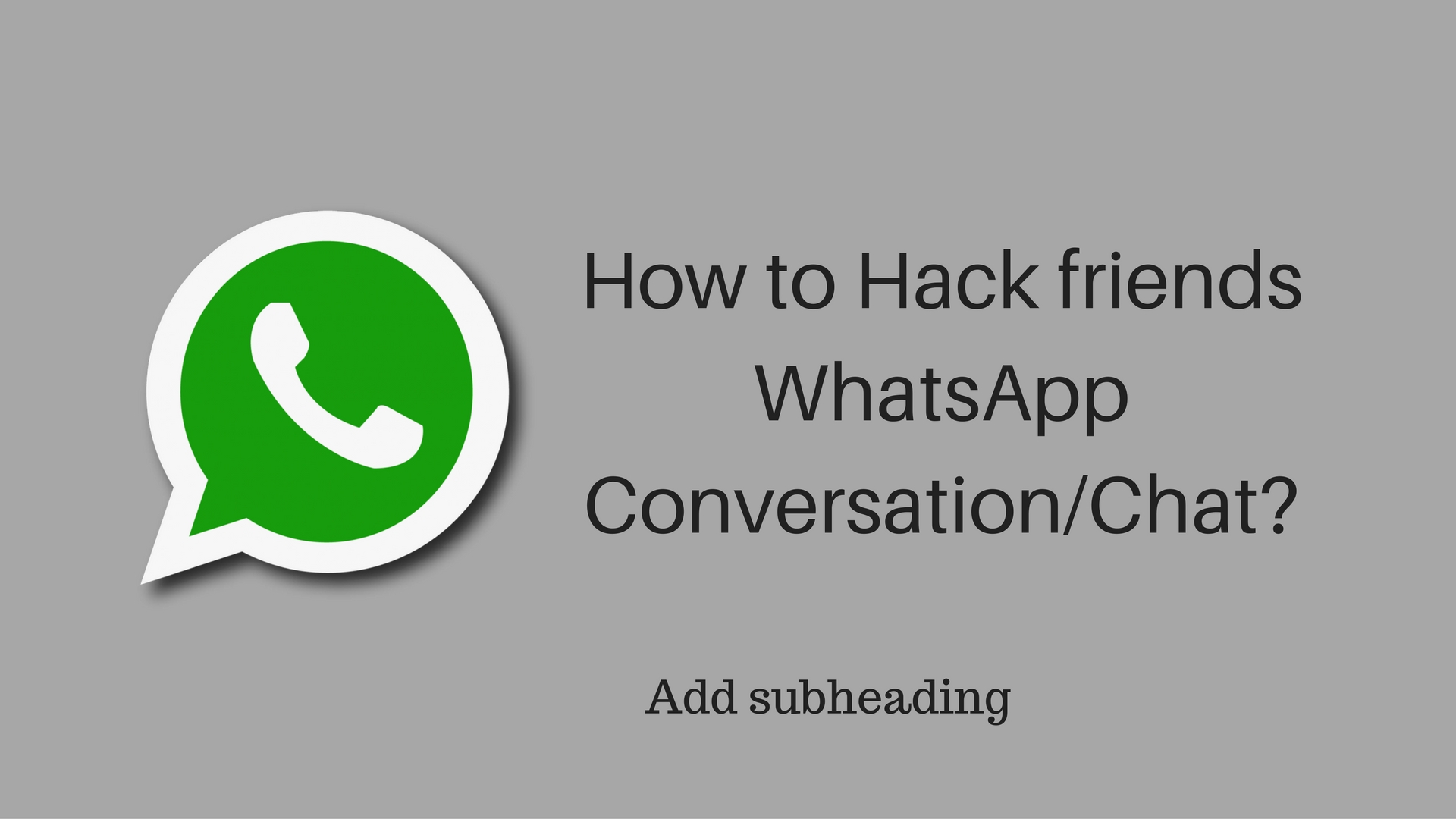 You can hack WhatsApp conversation of your friends with this awesome WhatsApp trick we share. Find .crypt file from SD Card of your friends. You can view them on the internet using the website "RecoverMessage". Now explore SD Card and navigate:
SD Card
WhatsApp
Database folder
Here you got two files – 'msgstore-yy..dd..db.crypt'. its contain date and year whenever the backup was created. Copy that files to your PC or Laptop and upload it to "RecoverMessages.com".
This is the best way to hack your friends WhatsApp Database. You can now check all the conversation.
5. Hide "Last Seen" Timestamp
If you don't want to show your friend when you last use Whatsapp then you much about this hiding saw Whatsapp trick. If you don't, when you open Whatsapp to check messages, then your friends can easily find your last visit. So your privacy is not secure. But if you want to hide your last seen, then you need to make a change from default Whatsapp setting.
Setting => Chat Setting => Advanced and set last seen Timestamp to Off
6. Stop Automated Media Download
On WhatsApp, there lots of people on your contact who are sharing images and videos. You are also added in many Whatsapp groups where you can chat with numbers of friends and you receive images and video also from the group. If you do not stop this automated media download, your phone gallery will full of images and video.
If you want to get rid of this problem, here is WhatsApp trick, how to stop automated media download. You just need to follow simple steps below,
Go to Setting => Data usage => When Using Mobile Data => Uncheck all.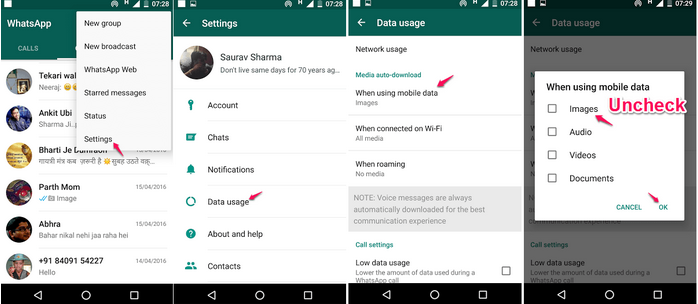 7. Change Mobile Number of Whatsapp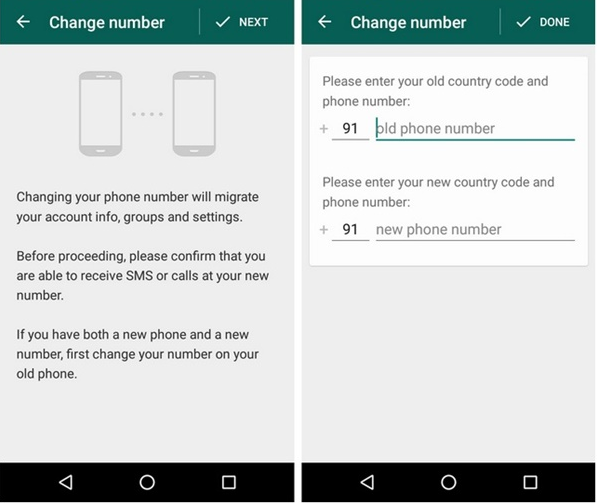 We found that people are searching 'how to change the mobile number of Whatsapp' when they change their number. You can inform your all contacts that you have changed your number also groups that you are in. Follow this simple Whatsapp trick to change your Whatsapp number and inform your all friends about your new number.
Go to Setting => Account => Change Number => Enter Old number => Enter New Number
8. Create Fake WhatsApp Conversation/Chat
You can make your friend fool by making fake WhatsApp chat by creating fake WhatsApp chat with celebrities.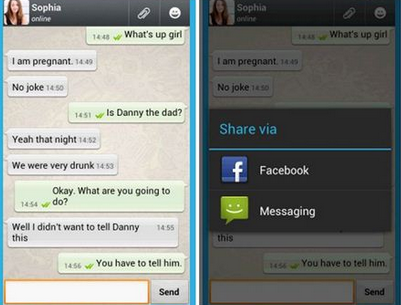 You can make this frank with your best buddies by an android app called WhatSaid – Download WhatSaid app on Android phone
By using this app, you can create fake WhatsApp conversation with anyone by simply inserting their pictures, name and create own fake messages.
9. Multiple Whatsapp Account in a Single Phone
Everyone using Whatsapp on their phone but they still searching 'how to use two WhatsApp accounts in a single phone?'. So here we sharing best Whatsapp Tips and Tricks to use two accounts in the single phone. You just need to download an app called "2 lines" on your phone. With this app, you can use two different Whatsapp account in a single phone.
WhatsApp users are searching:
– can we use whatsapp dual sim??
– can we have dual whatsapp account??
– can we use multiple whatsapp in a mobile??
– can we use 2 whatsapp account in single phone??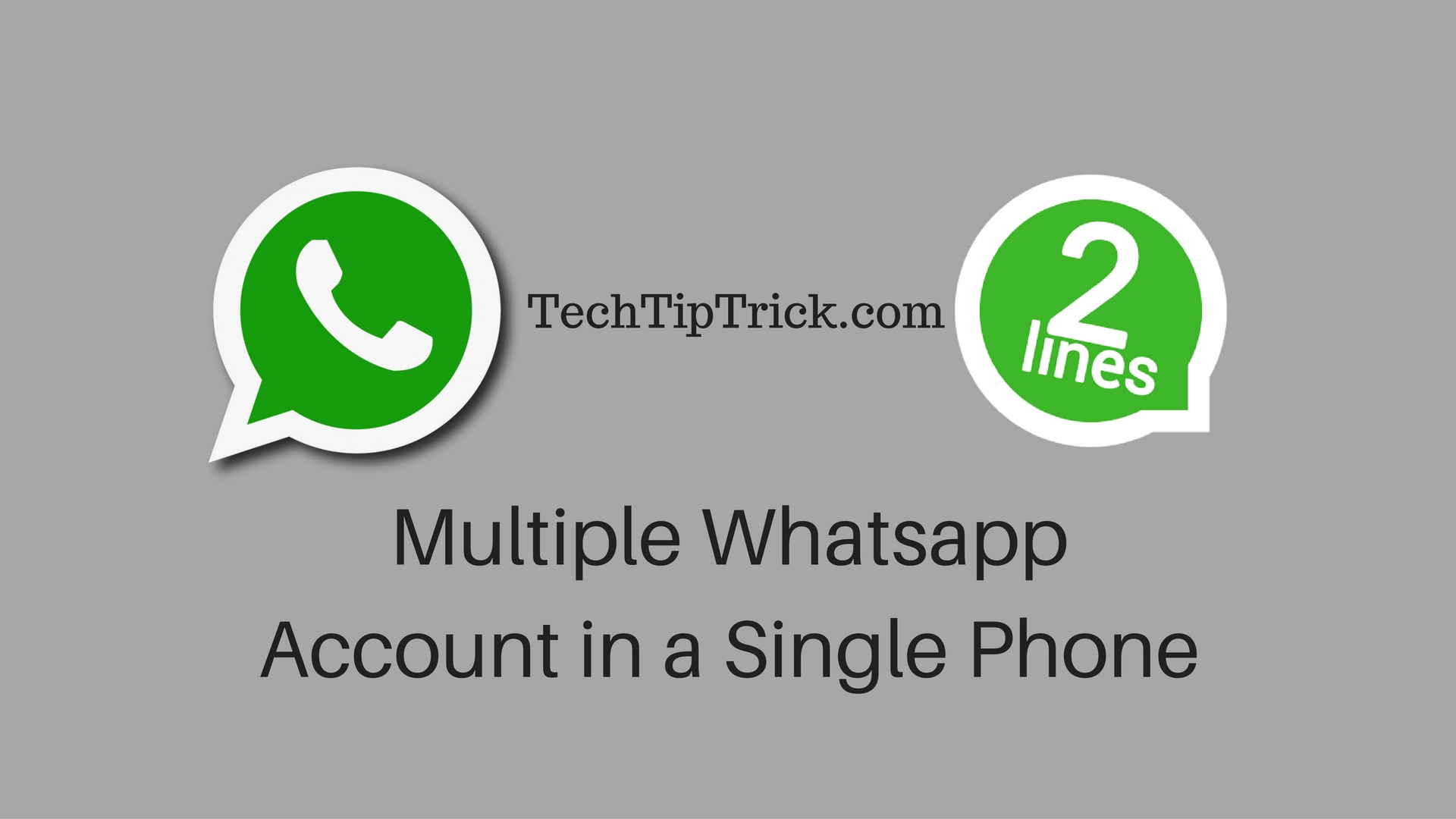 First of all download, 2 lines WhAtsapp from Google Play Store. After successfully installed 2 Lines for WhatsApp, open it and grant permission when you show pop up. Click on add new line for WhatsApp and add your number there. Now you can enjoy Dual WhatsApp Account in a single phone.
10. Backup and Restore Your WhatsApp Chats Conversation
Want your friends chat conversation Backup? You want to format mobile, the backup it. This backup will help you to restore your friend's conversation on your android device (May be you not get last two day conversation).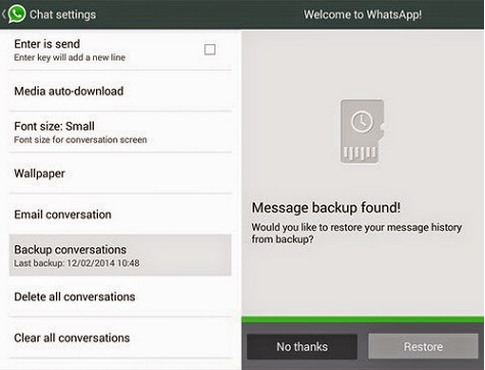 To take backup do this. Go to setting => chat setting => Backup conversion. This is for Android user. If
You are an iOS user then you do this – Setting => Chat setting => Chat backup and tap backup now.
Hope you enjoy this ultimate WhatsApp Tips and Tricks 2016. Kindly this Tech Tips Tricks with your friends on Whatsapp and also on social media.
11. Send Animated GIF Image on Whatsapp (Tricks)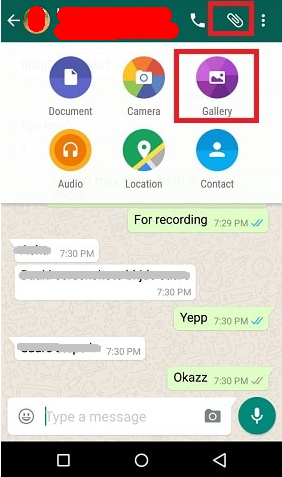 Whatsapp updated its feature that you can now send animated gif image to your friends. This new feature so many people asking for how to send gif image on Whatsapp? So here is simple steps for you.
1. Go to Whatsapp and select your contact to whom you want to gif image.
2. Now click on attachment option from top right side and select gallary options.
3. Select video that you want to share. When you select video you got option to covert gif image.
You can also search animated gif image on Google and you find so many website like giphy.com that give you option to make your own. Just option your images and share that image on Whatsapp.
Send your gif image and enjoy.
12. How to Lock Whatsapp?
All most everyone use Whatsapp for chatting, sharing images and video? Many time its happen that you don't want to give access to other to check your whatsapp messages by doing lock Whatsapp. You can use third party security android apps like AppLock. You can set your own password so that no one can access your personal messages.
How to Change Whatsapp Chat Background?
You can set your own background wallpaper by simple Whatsapp tricks. You can see this background while chatting with someone. Also you also set your favourite color as a background. You just need to do this setting on your Whatsapp. WhatsApp settings→chats→wallpaper
You can set your own pic as Whatsapp backgrond.