What if you have post wrong message in any group or any person? You wish you can "Delete Sent Whatsapp Message" from his/her phone. Many time we all have been stuck in this kind of situation and want to rid of this message error. So be ready. Now your dream of freedom over messaging come true because WhatsApp has introduced a redeemable feature, "Delete for Everyone." So, you can finally delete mistakenly sent messages after delivery on your android, windows, and iPhone.
Also Check: GBWhatsapp APK Download Latest Version (5.80)
WhatsApp's "Delete for everyone" feature allows you to delete wrongly sent text messages, images, audio, GIFs, locations, contacts, status replies, etc. It works only if both people involved are using the latest version of WhatsApp. You can clear sent message in the group as well as personal chats. But remember one important thing, you can delete messages for everyone or group within seven minutes after posting. Once the period is exceeded, you can't remove the message.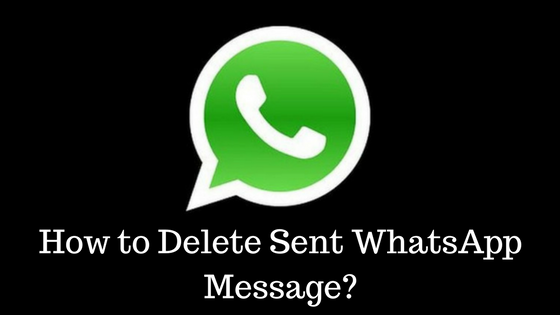 How to Delete Sent WhatsApp Message (Wrong Sent Message)
First, install the latest version of WhatsApp on your device after that follow the steps given below.
For update the latest version of WhatsApp go to App Store >>Updates >> WhatsApp >> update the app.
Step 1: Open WhatsApp on your iPhone, Android or Windows Phone.
Step 2: Next, open the chat in which you want to delete the message.
Step 3: Now tap and hold the message which you sent by mistake.
Step 4: for android and windows user, you have to tap on trash icon which is given at the top of the screen. For iPhone users, you have to select on Delete in the pop-up window.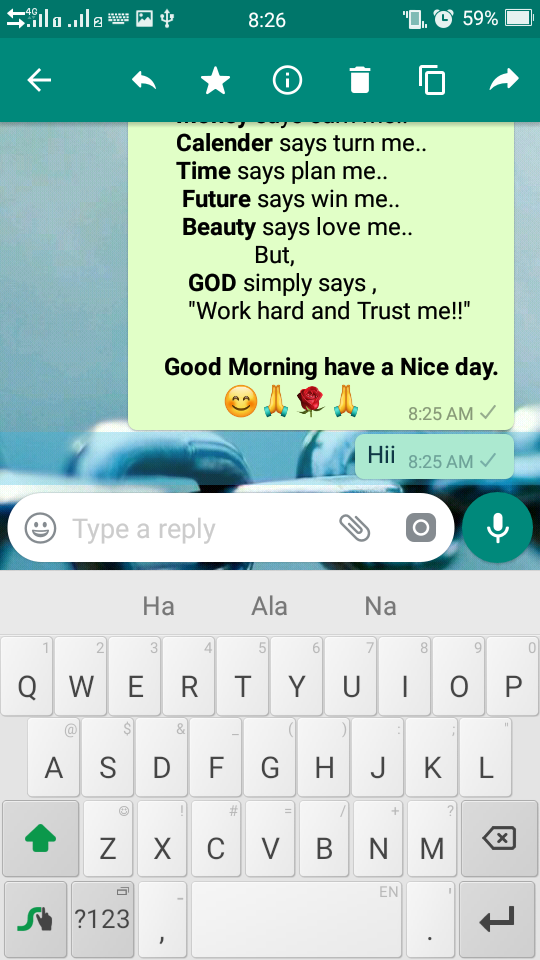 Step 5: Next, you will get three options:
Delete for Me: It will delete the message on your device
Delete for Everyone: It completely removes the sent message of your device as well as your receiver's device. It is true for group chats, too.
Cancel: It allows you to cancel the process.
You have to select Delete for Everyone.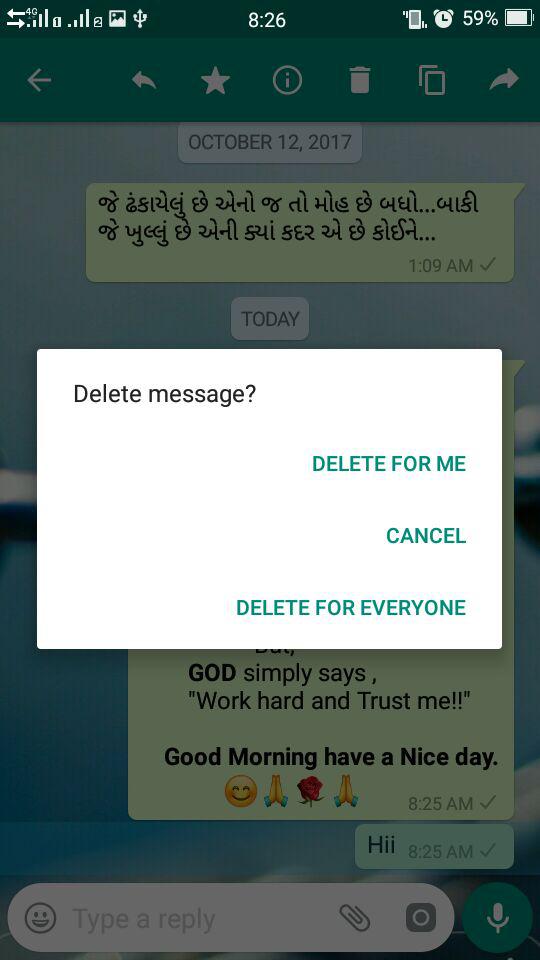 That's all! You have successfully deleted the sent message.
Now, the messages you deleted for everyone will be changed with "This message was deleted" in your chats. Same, if you see "This message was deleted" in any conversation that means the sender has to delete particular message for everyone.
Note: If you want to delete multiple sent messages, select all at ones. Make a note in mind that you can remove messages for everyone only within seven minutes after sending.
Related Post:
We hope this article is helpful to you. Now it's your turn to share your feedback about this new delete for everyone feature of WhatsApp. Thank you for reading.