Buying and relocating to a new house is an exciting breakthrough for you. Home ownership is a huge investment opportunity, and for this reason, you need to make sure you are doing everything possible to safeguard it. The protection measures should go beyond just your home and its occupants such as family members, and valuable items. To assist you, we've created some of the best protection tips for your home. You can visit Porch.com for more.
Recommended: 5 Cool Fiberglass Pool Technology and Facts for Homes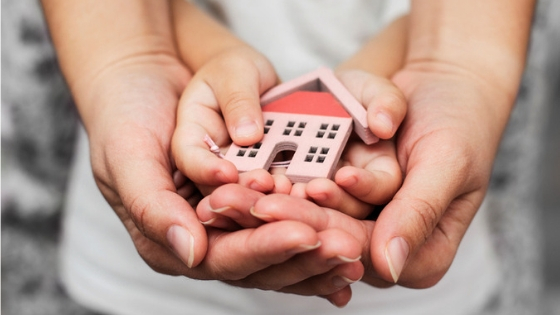 Secure the Doors
Never should you help an intruder stroll in using the front door. Check all your exterior doors and ensure the door frames are strong, the hinges are secure. If your door is fitted with a mail slot, make sure an intruder can't use it to unlock the door. There are some reinforcements that can help you shore up the critical entryways. For instance, you can install a deadbolt, update the smart door locks, boost security with a video doorbell and add a strike plate.
Make sure you reinforce your sliding glass entryways. Intruder like sliding doors, so it's good you ensure they are secure. In this case, you can add a dowel or window bar in the track to protect the door from being opened forcefully. However, if you want to use a sophisticated solution, install a door detector or glass break detector to notify you when the glass is tampered with, and scare off intruders. You can also add an automatic gate opener to enhance the protection of your home. To read more check review on 10bestranked.
Lock Your Windows
Windows and doors are the most common entryways for intruders. Unluckily, manufacturer latches on windows are not very effective, and in most cases, they are downright fragile. If you don't trust the state of your window latches, upgrade the security with key-operated levers or locks. You can also consider installing a window or glass break detector, add more window bars, or reinforce glass with a security film.
Light Up the Yard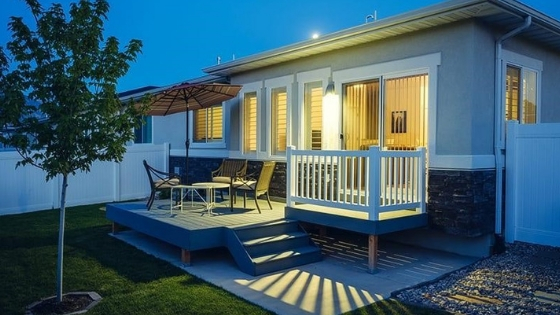 Criminals don't love to be in the spotlight. Dissuade those intruders with ample exterior lighting. Station the lights both in the back and front yard, along the driveway and near the garage and other shades. Not only will this help you make impostors skittish, but you will also lessen the risk of stumbling while walking t your front door.
Make Sure the Garage is Locked Always
The garage is an entryway to your house that is more familiar with intruders. While they might not get into your home, the possibilities are that you have numerous items kept in the garage. Make it a routine to lock all the access point to your garage, both exterior and interior. You can also keep the garage door key in the house so that the intruder can't get it from your car. In case you decide to use a security PIN to open the garage, ensure you keep it a secret and don't use it inform of delivery individuals and neighbors.
Install a Security System
Make sure your house has some security system whether a DIY home security system, the one is available with the professional monitoring system or home automation. Currently, there are numerous home security alternatives for any budget and all level of home protection. To find the best home security system that suits your needs, exam the requirements of your home and community. You can call your local officials for the community to collect some crime statistics and assist you to do a home security assessment of your home.
Make Sure your WIFI Network is Always Locked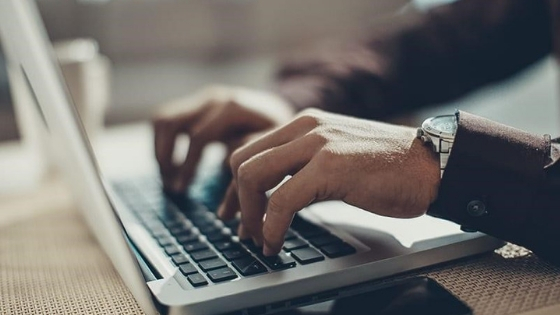 Your wireless network can be a conduit for your personal and financial data if you are not careful. If you're using home automation, it can make your home vulnerable to burglars. So, make sure your hackers can access your home network. Your wireless router should be secured adequately. Allow WPA2 or WPA encryption, change and hide the name of your system and use a firewall. Don't forget to create strong passwords and install anti-malware protection.
Recommended: How to Improve Your WiFi Signal?
Get Rid of Hiding Places
Shrubs and busy tress might make your home look beautiful, but they offer a good hideout for intruders. Trim the vegetation and shrubs adjacent to your house that could be used as hiding places. If your trees have grown tall up to the windows, you can either get rid of them or reinforce the windows with more security.
Install More Security Cameras
Perhaps, you have seen news about intruders being foiled by security camera footage. Cameras are the best home security solution that can serve as a restrictive and means to obtain justice. You can obtain the cameras that are part of a whole security system, or you can get the stand-alone camera. Whatever type you choose, make sure it has a mobile app to allow you to see what's happening and store the content for evidence. The camera should have other features like motion sensor, night vision, WIFI capability, and weatherproof casing.
Final Word
Finding out how to protect your house doesn't have to be hard work. Use these hacks and tricks to do the right thing.
Related Post: