In an era where you can work from anywhere, you ought to make sure that your home office is maximally productive. This allows you to achieve your various objectives and avoid distractions. Lack of focus can translate into big losses and kill your dreams. It can also make your clientele to lose their trust in you.
As you try to improve your home office, think about the things that can allow you to work faster, better and in a more efficient way. Do not forget to enhance your comfort so that your workspace doesn't suffocate you only a few hours after you start working. Taking time to select the items that you need carefully ensures that your investment is worthy.
When your workdays are great and productive, you can look forward to achieving more. Therefore, you will grow career-wise and as an individual. The following are five incredible upgrades that you can get to be more productive in your office at home.
Recommended: 5 Cool Fiberglass Pool Technology and Facts for Homes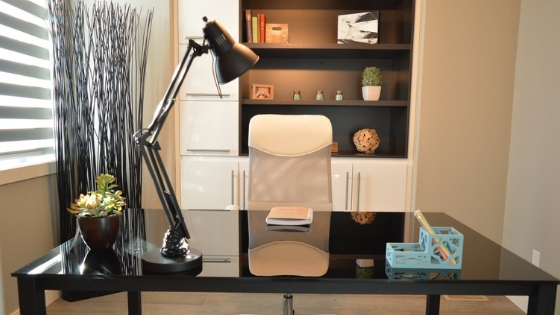 1. Get an Ergonomic Keyboard
Ergonomic keyboards are ideal for those who want to get rid of hand and wrist strains while working. They provide more support to your forearms and with the split keyset, create a flexible workspace that you will require to be as productive as possible.
2. Integrate that Smart Technology
Smart home tech refers to connected web devices that one can control using their computers, smartphones or voice-activated smart home speakers. Getting them can allow you to automate tasks that take up a considerable part of your time and enable you to build a smart hands-free home office that is more productive.
3. Get Some Plants
You can also upgrade your home office by getting some plants that are easy to maintain and do not require a lot of sunshine. They will make it livelier and may allow you to be more productive, indoor plants also provide more oxygen to help you think more clearly.
4. Get a Yoga Mat
Getting a mat for your office allows you to stretch your muscles whenever you are tired from sitting at your desk for hours. Once you take a break to rest, you will feel more motivated to continue working, and this increases productivity.
5. Move into a New House
You can also consider buying a home if your current one cannot accommodate any new upgrades for your home office. This gives you more space to get new devices that you may require to be more productive. It also provides a new setting; hence you can look for new, better designs for your new office. If you don't have a space setup at your home, consider moving so you can do the best for your work. Ensure that it has adequate space so that you can create a home office that will maximize your productivity and bring you closer to your dreams.
There are a lot of things that you can find on the internet and the market. Therefore, do extensive research to identify what is best for you and your needs. This also helps you save money since you will not spend on irrelevant stuff. Some of the things that you can get to be more productive while in your home office include ergonomic keyboards, smart home tech devices and stretching mats.
Related Post: