Whether you are using Windows 10 PC OR laptop but you need to protect your computer from virus and hackers and best antivirus software for PC can help you. We are going to discuss the best antivirus software for Windows PC and laptop in this article. We have also discussed antivirus software for Mac in our previous article.
There are so many threats roaming the Internet, that our computers sometimes can't handle them on their own without strong security solutions. Hackers are some of the most dangerous people out there and their work damages devices all around the globe. If it weren't for them, we'd have better lives. However, since they exist and they don't seem ready to give up, we need to find ways to protect ourselves.
Cyber threats come in all shapes and sizes. Not only individual users are harmed by them. Many small, medium and large businesses deal with issues just like we do. In each and every case, people aren't only victims, they're also the cause of problems being there in the first place. Why? That's easy to answer: we don't pay attention to cybersecurity. If we want to keep dangers at bay, we have to take some very drastic measures.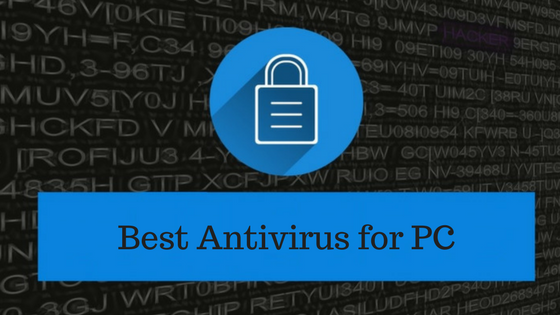 Best Antivirus Software for PC Better Online Security
Your computer's Windows Defender is just not enough to ensure the safety of important data. It may be free, but it's very vulnerable. Especially with today's security threats becoming more and more dangerous. We're bombarded from everywhere by these attacks. Luckily, there are many ways to make sure they don't bother us anymore. Neither of them involves you being a millionaire to pay a lot of money on them. One of these methods is to start looking for the most appropriate security solution for your needs and the device you use. We have some excellent options for you in today's post. Take a look at our list of top three best antivirus software for PC. Then, once you've made up your mind about one of them, install it on your computer. You will then get to enjoy your device without worrying about malware infecting it. If you don't how to choose Antivirus software then is a guide to choose antivirus software.
Best Antivirus Software for Windows 2018
Kaspersky Antivirus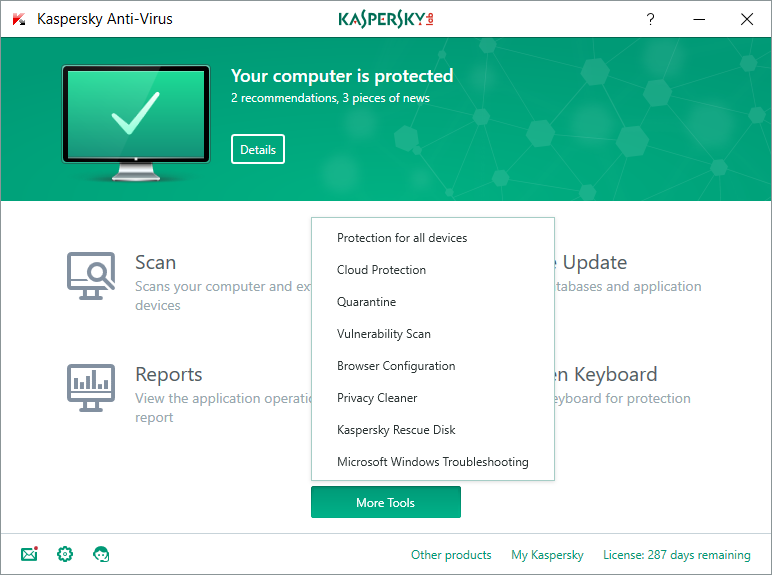 Kaspersky have been around for quite some time. The team behind one of the most loved security solutions ever certainly know what they're doing. You can trust their Kaspersky Antivirus 2018 in everything you do with your computer. Starting from the smooth installation all the way to the actual features and how they work, you'll fall in love with this security product. You get full protection against malware of every kind possible.
This antivirus is one of the most reliable ones you'll ever use. If you've never been around such a product, don't worry. The Kaspersky Antivirus 2018 is very friendly with beginners. After you have it on your device, just let it do its job. As soon as it locates a threat, it will remove it asap. Two of the excellent features which come with it are these: smart monitoring technologies and web filtering.
BitDefender Antivirus Plus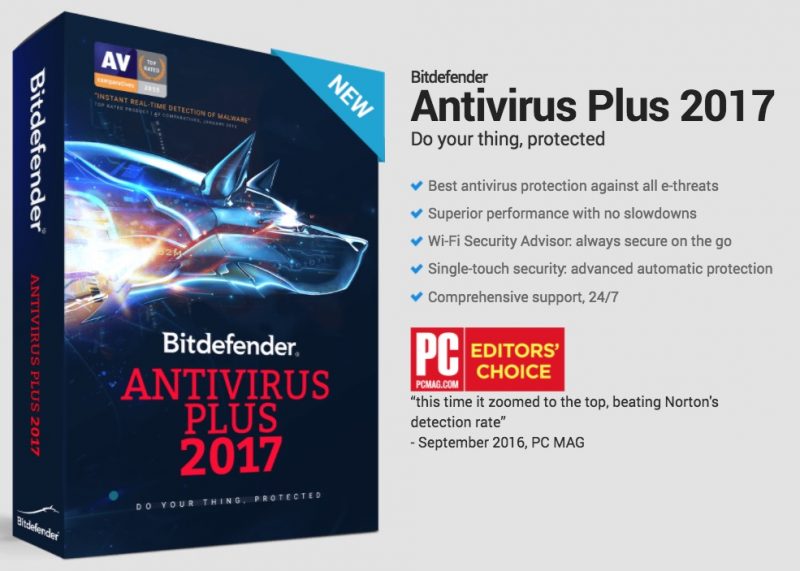 No list of best antivirus picks is ever complete without something coming from BitDefender. As such, today we'll talk about the BitDefender Antivirus Plus 2018. It's one of the more expensive security solutions, but the money you spend on it is very well worth it. It will show after you install it, when you see the features and when you end up with a secure device.
The core engine of this antivirus remains one of the strongest ones. There's no threat the BitDefender Antivirus Software 2018 doesn't locate and remove from a computer. You get all sorts of features that protect your device in the best of ways. The installation process will be over faster than expected. All you have to do next is sit back and enjoy your PC.
Recommended: Best Free Beat Making Software for Windows
Norton Security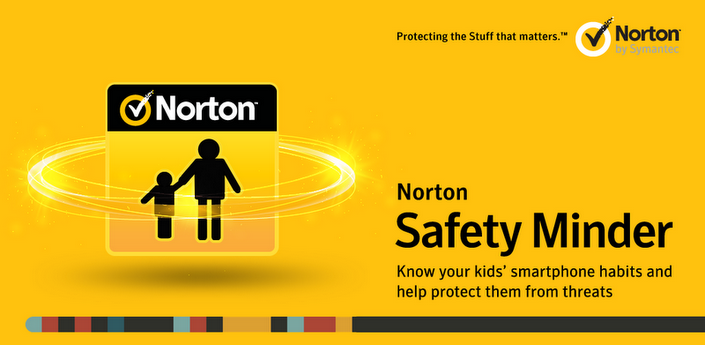 Last but not least, we recommend Norton Security 2018. You can always trust Symantec to deliver what they promise. This security solution is no exception. Everything is so much better than their previous efforts. The installation pack, for starters, is small. The antivirus gets along very well with beginners, too. The Norton Security 2018 runs in the background silently so you can do your job without interruptions. What's different with this product is that it incorporates a firewall. Like the other two antiviruses we already mentioned, this one won't slow your device's performance down. It also offers excellent support if you ever need help with it.
In a world where various security threats exist and keep on appearing every day, the smart thing to do is to keep your computer safe against them. We compiled a top containing the three best antivirus options for your PC. No matter which of them you choose, they'll deliver excellent protection!
Conclusion:
So these are the best antivirus software for PC (Windows) which you can download and use to protect your private data from the malware and others. Hope you like this post.
Related Software: