We've all been in a situation where someone hosted an online conference call, but we couldn't access it without dialing the number 3-4 times or refreshing the web page a half a dozen more. Online conference calls can be tricky if you're not using the right services, making the entire process much more complex than it needs to be. Having an easily accessible call ensures all of its participants will arrive quickly and without hassle. Here's how to make your conference call easy to access.
Recommended: Best iPhone Call Recorder App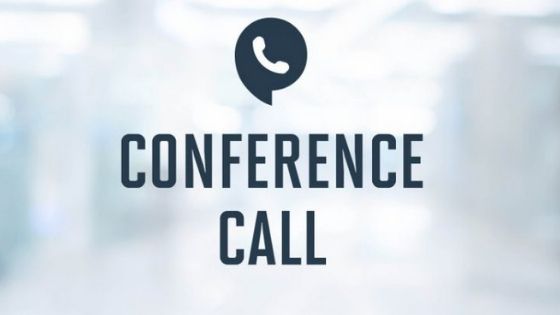 Have a Set Time Slot
Perhaps one of the most frustrating things a call host can do is keep changing around the time of the call. This can be difficult to keep track of for the call's participants, making accessing the conference call even more difficult than it has to be. Deciding on a set time and sticking to it will ensure that everyone will be able to join.
Be sure to check ahead of time with everyone's schedule as well. If you're planning the call for 3 pm on a Wednesday, but that happens to be the busiest time of day for the business, you might want to consider a different time slot.
Plan Ahead
Giving more than just a few hours' notice is not only a professional courtesy, but it also helps everyone adjust their schedules ahead of time to join the call. Planning ahead is crucial to any good meeting, and a conference call is no different.
Many conference calling services require a reservation anyway, so scheduling ahead of time becomes a requirement just to get a room. If you already know how to set up a conference call, you'll know that when you plan ahead, it makes the entire process that much simpler.
Digital vs. Hardlines
Which is easier to access, a hardline conference call or a digital calling service? The answer depends on your internet connection, the service you're using, and the equipment at your disposal. When you call from a hardline, it's probably easier to get into the call since you're only dialing a number; however, digital services have some advantages over their wire-bound counterparts.
For starters, digital conference calling services tend to be a little cheaper, especially if you're calling long distance. Having many numbers calling the same line at once can rack up your phone bill with long distance and additional caller charges.
Since digital conference calling services use an internet connection to place your call, you're simply paying for a monthly or yearly package to use the service itself, which often comes with unlimited calls and users (some digital services limit the number of users in each calling package).
Digital conference rooms provide both a dial-in number as well as a link so you can participate in the call via mobile device or computer. Just be sure your microphone is working on your computer!
Send a Reminder
One simple yet effective thing you can do to make your calls easier to access is to send a reminder to everyone of the date, time, and service you'll be using to make the call the day before it's scheduled. Engagements can often get lost in the endless lists on personal calendars, so sending a reminder is a good way to ensure everyone will remember when and where the call is taking place.
Use a Reliable Service
Having a reliable digital service means that your calls won't get dropped or moved to another server in the middle of the call. You'll want to be sure that the service you choose has a good track record for quality audio and connections.
Some services are free to use, but free doesn't always mean better. If you do choose a paid service, pay close attention to user reviews and complaints. These will grant you some insight from the very people using the service on whether or not it's reliable. The last thing you want is to drop a call in the middle of a board meeting!
With hundreds of online services available, and more than a few phone packages still available, it can be difficult to narrow done the right service for your business. Follow a few simple standards when searching for a conference calling package:
The service should have a good customer service record and be a legitimate business.
The service should have high-quality audio (and video if video conferencing is a part of the package).
The service should have a reliable connection.
The service should have a technical support line for any questions or concerns.
The service should be highly rated by its customers.
If the service you're considering meets all five of these criteria, then it's safe to say that you've found the right one for you. Never settle for less than these requirements, as a shaky or unsecured connection can be frustrating to everyone in the call. Additionally, an unsecured connection can invite the wrong ears into the call, and you don't want someone else listening to your private conversations.
Conclusion
Ease of access is an important aspect of hosting a conference call. The easier it is to get into the call, the more likely you are to have a successful, productive conference call that isn't spent discussing the problems with the service. Follow our five criteria when choosing a conference service and remember that just because it's free, doesn't mean it's reliable. Quality is more important than the price here!
Related Post: