All business owners in small or mid-sized companies ought to know the importance of having a smooth, functional, and reliable communications channel.
An excellent business communication channels involve exceptional customer care service and an efficient telephone system, such that a client can quickly get through to support or speak to management.
Choosing the right telephony platform is the first step in as far as ensuring business efficiency is concerned.
There are different types of telephone configuration available today. When selecting the best device and platform always factor in your communication needs. Is your client base local or span across the globe? How often do you make international calls? Can the phone system help cut calling rates? The right telephone unit should be reliable, provide high-quality voice input and output and help you improve the responsiveness to your customers regardless of their physical location.
Recommended: SSH Clients for Windows 10 | Free Alternatives to PuTTY
Calling cards and VoIP telephony services like the one provided by NobelApp are just what your business needs to compete in the market.
The Voice over Internet Protocol communications system is popular with emerging enterprises simply because of its robust functionalities, feature-rich solutions, and easy scalability which can be expanded as your business grows over time. This telephone innovation will connect you to your international clientele thus significantly improving your business performance rate as you will be in a better position to meet your client's demands.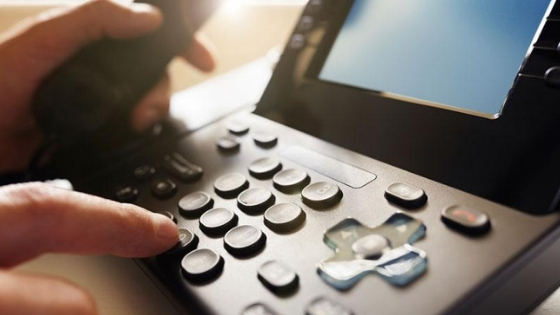 Upgrade your Conventional Telephones to Newer Teleconferencing Phone Systems
Teleconferencing phone systems provide a "360-degree communication network", meaning that it encompasses all aspects of modern communication including fixed line, mobile technology, and unified communication methods such as instant messaging, email, and voice over one network.
Some other key features include:
Bluetooth technology
Unique interchangeable handset design
Unified communications between branches
VoIP and traditional voice support
Mobile extensions
Moreover, these communications unit prove to be a significant investment by enhancing your service delivery and streamlining your business communications.
Recommended: How to Increase BSNL Broadband Speed in 2018?
What type of business need VoIP enabled telephones?
VoIP devices are ideal for any workplace. Most office telephone systems in use this communication configuration.
Some common workplaces where you will find VoIP telephones being used includes:
#1. Small Micro Business – Most SMBs prefer VoIP telephony systems because it offers features/functionalities that are same to that of large corporations.
#2. Customer Care Call Centers – Its powerful call management support software facilitates efficient use of both the workforce and the customer service levels.
#3. Branch Office – Its unique Netlink feature interconnects multiple systems, making VoIP telephones a highly cost-effective option compared to other systems in the market.
#4. The Home Worker – Home businesses get the chance to save up on VoIP costs, all the while being highly wired to the internet.
Basically, VoIP telephones are an all-purpose system which is appropriate for businesses looking to expand with time and facilitate their growth by providing the best customer experience.
If you are still using the conventional landline and mobile phones that charge different tariffs, then perhaps it's time you're switched over to VoIP devices that save on calling rates keeping you in constant communication for longer.
Recommended : How To Remotely Control Android Phone From Another Phone?