In this day and age, you can get almost any content that you want with the right device and the right amount of information. From audio and video to eBooks to even software, the Internet is a treasure trove for people who want to make the most out of their smartphone entertainment.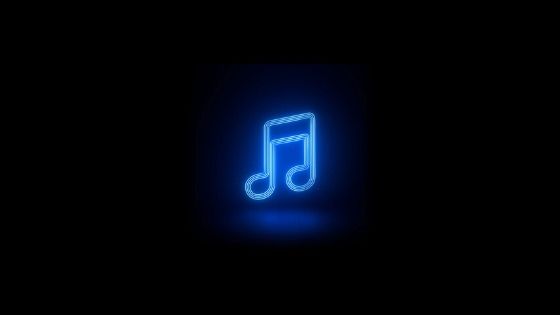 How To Download Music Legally
Music is one of the most downloaded things in the world right now. While music streaming services like Spotify and Apple Music have gained a lot of following in the past couple of years, not all are keen to subscribe to the plans offered by these content-streaming giants. So if you want to know how to download music legally without paying for it, a little bit of research is needed.
Fret not, though, as there are many websites where you can do this freely. We've collated the best streaming services websites for you to download your music from. If possible, we'd recommend you use a VPN to hide your address when doing this. But if that's too much, getting a browser with a built-in one should suffice. Here are the best websites to download your music from:
Free Music Sites To Download Music Legally
SoundCloud
If you want to stream and download music for free, go to SoundCloud. It's one of the most popular sites when it comes to music downloads. There's a great selection of genres, plus some of the biggest music stars in the world are on this platform as well. To say that you'd be satisfied with the site's catalog is an understatement.
What's great about the site is it lets you discover new artists, bands, and solo acts who are just starting out. You can check out their music and give comments as well. There's a paid version if you're particularly invested, but for the average listener, just signing up should suffice!
Website: https://soundcloud.com/
Audio Mack
Audio Mack is considered new to the game but it's not shy of exploiting its strengths to gain a new and bigger following. Touted as the best SoundCloud alternative, Audio Mack is straightforward, simple, and powerful enough to let you focus on the genres you want. It doesn't hurt that downloading music is free!
Aside from the site, there's a dedicated app for smartphone users, in both iOS and Android. In all of these iterations, you can follow the artists you like, keep up with new and emerging ones, and explore music from any part of the globe. Plus, there are featurettes weekly to keep your playlists updated!
Website: https://audiomack.com/
Last.fm
Last.fm is the quintessential internet radio website. In the few years that followed after its conception, it turned a new leaf and became one of the most formidable players in downloading music. It has a great selection of music from different genres, and free downloads are updated weekly.
The website is not without fault, though. Since it hosts some of the biggest tracks in the world without the payment plans, some of the site's pages have ads in them. They're not distracting per se, but it sure takes away some of the experience. Another thing to note is that on the play page of the site are recommendations to music streaming services like Apple and Spotify.
Website: https://www.last.fm/
ReverbNation
ReverbNation is behind the success of some of the greatest pop and rock bands in the world right now, like Imagine Dragons and The Civil Wars. When what you want out of your music are emerging indie sounds, ReverbNation will certainly echo to your tastes. Obscure artists from all over the world put their music through the site for free, and the downloads are fast and secure.
The site's catalog at the moment features at least 4 million artists, including bands, pop stars, indie faves, and more. You can join as a fan or as a creator. The Discover page, in particular, is a great way to connect with artists, as well as download original tracks. Available genres are wide-ranging as well, from Pop to Folk to Metal.
Website: https://www.reverbnation.com/
Takeaway
To enjoy your music, you'd need to have a great set of headphones or speakers. There are numerous options in the market right now, and because of stiff competition, you don't have to shell out ridiculous amounts of money to buy the best one for your needs. Either way, assess what you need with regards to your listening experience and enjoy your music!
Related Post: