Music is the best way to relax your mind, and you are one of them who are searching for the best music streaming sites then you are in the right place. Because in this article we will discuss the 10 best free music streaming sites. So go through this post and select the one which suits you the most. We have written about Music Paradise Pro APK in our earlier post which is a music streaming app.
Music is one of the universal languages that accept by most of people. All most all people in the world listen to music for various reasons. A few years ago people download the songs and save them to pc or smartphone and then listen to them. But at the present the trend is entirely different. Now no one wants to withhold the space by downloading such a long queue of songs. And that's why we are here with a completely new search for you. Here we are sharing free online music streaming sites that are compatible with your smartphone and pc. If your school or college blocked music sites then you can check this Unblocked Music Sites. Now it's your time to read!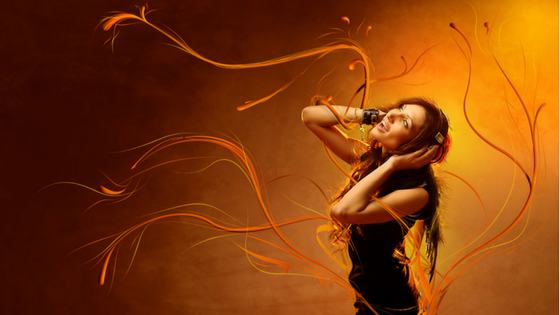 Free Music Streaming Sites
All the listed best music streaming sites online will help you to listen to all your favorites as well as the latest songs online. Now no need to go through the long process of search, download and save.
#1. Google Play Music
It is an official website or software of google that streams media online and comes built-in in most of the Android devices. If it is not available on your device, then you can visit their website, download, sync and upload tracks of the various genre up to 50,000. You can listen to the songs online for free for a trial period of 12 days. You can able to search it and use it on android and pc. You can also get the pro version with little monthly fees.
#2. SoundCloud
It is another best site for stream music online. Soundcloud is free for pc and device. To get it to go to the link given at the end of this article. You can access unlimited and your favorite music instantly and with a single click you can play it too. You can upload songs from your device, and yes, it is an amazing feature that record the songs and wish people listen to them.
#3. Hype Machine
If you want to expand your music taste, then hype machine music streaming sites is an extraordinary site for you. It provides a wide variety of music from different categories and genres to the listener. If you are the one who always finds something new, then this site is fascinating for you. You can get all music at a single stop without any problem. So visit it once, and you will surely love it.
#4. iHeart Radio
iHeart Radio is another one of the best music streaming sites online. To an extent, it is completely free. You will get a suggestion which is best for your need if you use it in the first place. Even you can select the songs based on the most famous, genre, artist, etc. Last but not least is you can access all the music channels of the united states and Mexico.
#5. Hits Radio
If you are searching the site that enables you to listen to free music without downloading on your device then hits radio is for you. You can select the songs category wise like most popular, new hits, genetic shuffle, oldies, rock and roll, alternative nations, hip-hop, dance, worship and many more. You can steam any of the above types of songs for free, just navigate through the different options and select the one which is your favorite.
#6. Spotify
I think most of the readers who read it, must be known by the name of Spotify as it is a well-known name in the music industry. It works as a radio and plays the song of the artist you select. It works well with smartphones, web browsers from pc and on a tablet. Open the site and create the playlist and listen to your favorite track for an unlimited time. Download Spotify Premium APK
#7. Last.fm
It is the most preferred online music streaming site that is available for free. You can start listening to music online at any time and any place with it. You will get various music in different categories of your choice. You can also use the scribbler device or smartphone to recognize the song you listen and send it to the last.fm to get a recommendation based on track.
#8. Pandora
Pandora is the best option for those who want to listen to or stream music online for free. Here you can discover the best option to listen on repeat modes, too. It is available in the only US at present, but they will start their service in different parts of the world very soon. There is no limit to listen to music from any category. What you need is to create your account and get a start.
#9. Incus Tunes
Incus Tunes is an online music streaming site that you can access for listening to music for free. What is required is registration. Once you register with it, you can listen to unlimited songs for free. Here you can create a playlist and shuffle through your songs. If you want that no one can listen to your playlist, then you can create your private playlist, too. It is layered with a dark interface but easy to use. From the link given at the end of an article, register your self and enjoy seamless music.
#10. Slacker Radio
It is the last option on our list. It is a similar music streaming site that provides excellent performance like the other site. The site is very well planned. It is build up with various albums, genres, tracks, artists, etc. you can create your custom radio channel, too. It designed with the black interface, but it looks cool. With the different choices, you can select the songs you like.
Conclusion:
It is all about online music streaming sites free. Select the one you like and enjoy music. Even you can get the app for some of the options. Now it's your turn to decide which site you want to use to listen to music. You don't need anything except good internet connection and pc or smartphone.
We hope you like this article. If so, then share it with your friends and family members and enjoy music together. Thank you. Happy listening!
Related Article: