Amazon FireStick is a portable media device that allows users to access and stream tons of TV shows and movies. You can use this device by plugging it into your TV's HDMI video input, connect it to the internet, and have yourself a good time watching films and TV series in the comfort of your home.
This home entertainment device supports a lot of in-house and third-party video streaming apps for your enjoyment. So, without further ado, I list down in this article the top free movie apps that you can download into your Amazon FireStick.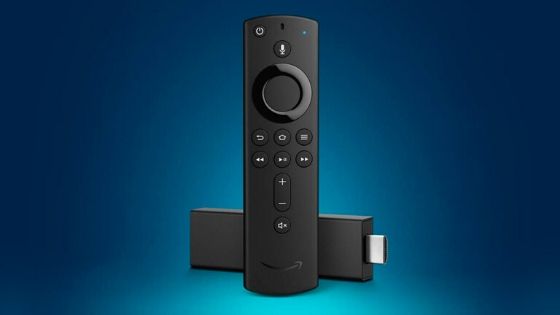 Free Movie Apps for Your Amazon FireStick Device
#1. BeeTV
BeeTV is the first on this list because it's undeniably one of the top free movie apps for firestick devices. Although it's a new video streaming application, it is already well-loved by many film fanatics around the world.
One of the biggest reasons why BeeTV is the hottest video streaming app right now is because it loads videos fast through your Amazon FireStick device. If you want to watch a movie and click on the link to play, the video will start within just a few seconds.
BeeTV also boasts an extensive collection of TV shows and films that you can sort according to genre and year of release. Videos are also supported with subtitles in multiple languages.
#2. TubiTV
Founded in 2014, TubiTV is a free, ad-supported video streaming service that has a vast archive of more than 20,000 TV series and movies that are difficult to find anywhere on the web. It's the best app to stream comedy, drama, thriller, action, anime, documentary, and Korean films.
Despite the unskippable ads, TubiTV is the safest app to download to your Amazon FireStick device. Many of the video content on this app are also high-quality!
#3. Vudu
Thanks to Vudu, you can already access a wide range of video content that you can watch using your Amazon FireStick device. It has a huge library of full-length movies and TV shows in HD quality.
You can sort the video content on Vudu based on their genres. There are comedy, action, horror, thriller, drama, and children's shows in its extensive archive. It also comes with a simple and intuitive user interface that allows you to navigate the app smoothly.
Most of the videos on Vudu are high-quality. But, before you can stream your favorite movies and TV series, you need to register an account first.
#4. Sony Crackle
Coming from a big entertainment production house Sony Entertainment, Crackle is a video streaming service that's sure to satisfy your love for films. It's archive consists of original video content as well as programs and movies from other production houses, such as Walt Disney Company, Lionsgate, 20th Century Fox, Paramount Pictures, and many more.
The films and television shows available on Crackle are HD quality and supported with subtitles. Since this app comes for free, you can expect some ads popping while you're watching the videos. Nevertheless, it's among the top free movie apps that you can download into your FireStick device.
#5. Showbox
Showbox is another popular video streaming service that offers thousands of movies, television shows, and music videos that you can stream without spending a penny.
This app has a smooth and straightforward user interface and different features. Many of the videos on Showbox are also high-quality and supported with subtitles in different languages. And, what's more, logging in is not required, and there are no annoying ads!
Takeaway
Amazon FireStick is an excellent device to stream classic and newly released movies. But, first, you need to download a video streaming app to this device for that purpose. So, take note of the top free movie apps mentioned in this article so that you can have a good time watching your favorite flicks.