Framaroot APK Download
Want to have the freedom to access any system? Want to delete the apps or view the hidden data or folders? Well, look no further as Framaroot APK is here. With this Framroot app you can now access core parts of the system and with just a click you can now root your android device. We have also shared best root apps for Android device.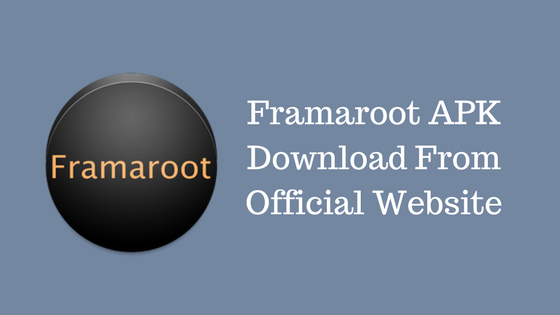 What is rooting?
Root means gaining access to the core parts of the system. Once you gain access to the root of any system you can perform various tasks like deleting certain items, accessing the core and the hidden folders and files. It can also be used to access many apps like Titanium backup and Greenify, etc, which is not possible on unrooted devices.
Related APK Guide: Game Killer APK Download
Why root your device?
Once you root your phone, you can delete some unnecessary software from your phone. This helps save memory and also removes unnecessary files from your phone. Moreover, certain apps require root access to open and function properly. Root helps open special features and backup data in the app or the game. But the main reason is to optimize software like Kingroot, so as to achieve best performance. Also check Android Cleaner App.
Important things to know before rooting ones device:
The most important thing to know is that, once you root your phone the software warranty becomes void. Also, the device can be damaged during rooting and you cannot unroot your device after you root it.
Framaroot APK
The easiest method of rooting Android device is with the use of Framaroot APK. With over 4,00,000+ downloads, it is the latest version for android users. The only drawback is that all devices are not supported by this app.
How to download Framaroot APK to root Android device?
Once it is downloaded, run the framaroot apk app.
A popup will appear which either has one or more exploit names. Select any one and if it keeps repeating the same message, then try Next Exploit.
If the device is supported, select another character.
If it is successful, you need to reboot your phone, and in case it shows failed, then there must have been some error with the binary code. If your device says 'Half Success" then only a partial part of the system has been read. In such a case, reboot your device and use adb to see if it has been successful.
Once you reboot your device, root is officially installed in your phone.
But is it safe?
has not expired in your phone, you can unroot later and remove all the apps, and your warranty will be valid. So, it is entirely upto you, you can also root your device now with the 100% safe method. Thus, there is not much to worry about.
Once you are done with the device you can unroot the app and re-root it again. The process is actually much easier than rooting and is less time consuming. This allows you to have the benefit of getting the warranty on your device.
So, now all your worries are over. No longer is your phone required to store unnecessary data or folders or files which not only eats away your device memory but also hampers downloading of other apps which you may require. Download the safest and easiest app which is trusted by over 400k people from around the world and have the special features and services available on your phone without having to upgrade and buy new apps over and over again.
Some Useful Post