OGYouTube APK Download
OGYouTube APK download for Android device. OGYoutube is trending now a day on the Internet. OGYoutube is Youtube video downloader which helps to download HD video from Youtube.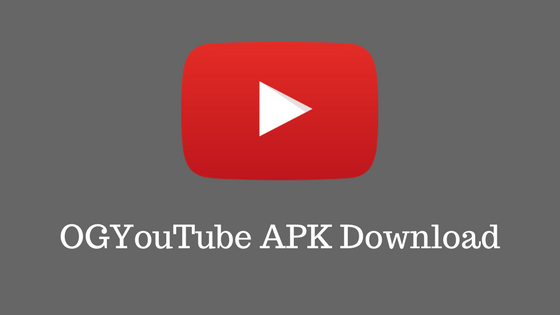 Every day, there are many videos upload on Youtube and we all watch from our Android device. But one video we love most and want to save on our device for a long time or to share with other. If you wish to download YouTube video on your phone then OGYouTube is best for you. You can download unlimited HD videos and even MP3 files from YouTube in just single click. The best feature I like about OGYouTube is, you can play video on background. But to enjoy all this you have to download OGYouTube APK on Android device.
OGYouTube is working similar to Youtube. But on OGYouTube have download button from where you can download any video in any format and can save the memory of your mobile phone. You just need to create a Google account to access OGYouTube.
How to Donwload OGYoutube on Android?
First, You need to download OGYouTube APK version developed by OGMODs from the below button.

Step #1: When start download make sure that you have enabled Unknown Source from you Mobile setting. Check from here Setting>>Security>>Unknown Sources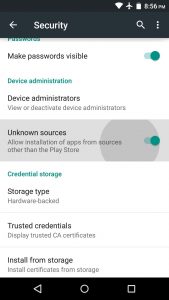 Step #2: Now you have to install Microg to sign in Google account in OGYoutube. Without Microg you can't login on Google account.
Step #3: After successfully download and install Microg on your smartphone. Install OGYoutube on your device.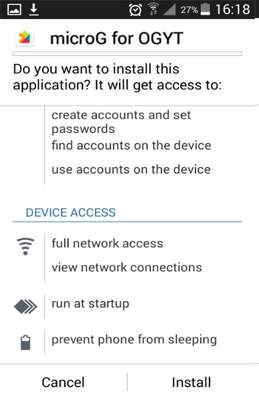 Step #4: To install Click on OGYoutube APK and tap to install button. It will take 5 to 10 sec to install.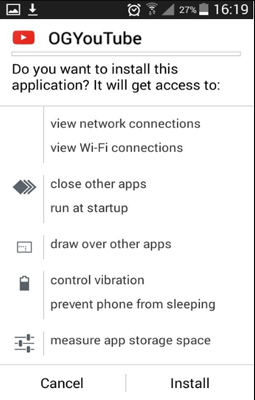 Step #5: Thats it. You have successfully installed the app. Now click on OGYouTube App.
Step #6: When you open OGYouTube app, you will see the below notification to upgrade Youtube App. Just tap on "letter".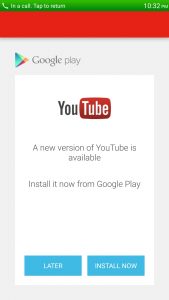 Step #7: Now you see the home screen of the OGYouTube APK which looks like YouTube.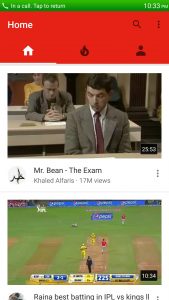 Now you are able to see your favorite videos on HD and can download easily.
If you are new to OGYouTube and don't how to download videos from OGYouTube, follow the below mention step
How to download videos from OGYouTube
Step #1: When you finish all the stuff which we mention above, it's time to download videos which we like. Just follow the below step.
Step #2: As we mention in above step, you have to install MicroG for OGYouTube. If yes then go ahead.
Step #3: Open OgYouTube by taping on OGYT application icon from you app list.
Step #4: You will the main screen of OGYT where you will see the list of videos which latest and also old. Even you can search video which you want to see from the search button on the top left side.
Step #5: Once you find video that you want to download on your Android phone, just open the video.
Step #6: When the video start streaming, you will see the Download button below the video. Tap on it.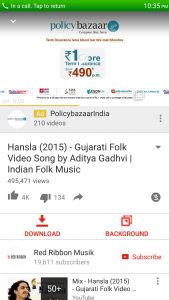 Step #7: When you click on download button you have to select which quality you want for video from the option list.
Step #8: After selecting video quality, you have to select audio quality and click on download button.
Hurry, your video starts download.
If you don't want to download video and just want to play video in the background then we are going to show you how to play OgYouTube video in the background.
How to Play OgYouTub video on Background
On the above step, we see a download button on the first screen after playing the video. On that screen, there is background button.
When you click on that you will see the below screen. From setting you to have to Enable Screen-off PlayBack and Enable Background PlayBack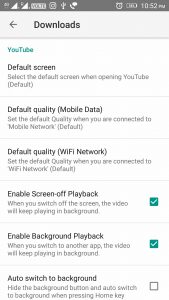 Now you can play video in the background.
OgYouTube is one of the best YouTube video downloader app you can find on Android which comes with tons of interesting features. The user interface and usability on this app make it best alternative Youtube for downloading videos.
Some Other Source