A system running windows OS is a common sight all over the world. It's found in most of the households as it is user-friendly and come in the computers of varied price range. Windows, created by Microsoft is the oldest OS and very efficient. It can perform all kinds of tasks and help users to do all the necessary tasks on regular basis. Microsoft also takes care of the users by providing regular updates which would fix Windows update error 0X80070057. Also check Common Windows 10 Problems.
However, users get some errors while updating windows to the latest version. Among many issues that crop up with Windows, the most common error which Windows users face is "Windows Update Error 0X80070057". Also check WiFi analyzer Windows.
Error 0X80070057 indicates that the windows updates have failed and there are numerous reasons for the error which could be corrupt windows update components, previous updates that failed and caused corruption with the system files. 0X80070057 number is the hexadecimal error number and is common in Windows 7/8/10 and Vista,.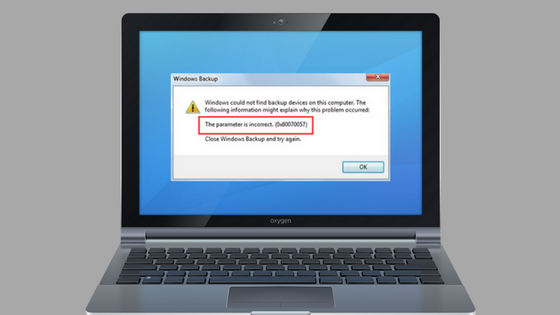 Step-by-Step Guide to fix WINDOWS Update Error 0X80070057
In this article, we have listed numerous methods which will help you solve the error Windows update error OX8OO7OO57 while installing Windows.
Guide to Fix Windows Update Error 0X80070057
SFS Scan
You will need to run a System File Check (SFC) scan. You need to use the Windows Command Prompt application to do that.
Step #1: Press the "Windows" and "X" keys on your keyboard or right click on Windows icon.
Step #2: A menu appears on the lower left side of your display. Choose "Command Prompt (Admin)".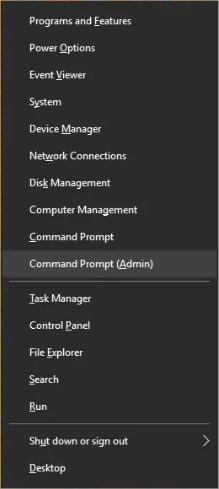 Step #3: The Command Prompt window will now open.
Step #4: Type "sfc /scannow" and press "Enter" on your keyboard.
Step #5: A system scan will begin. You will see the text, "Beginning system scan". This process will take some time. Beginning verification phase of system scan. Verification xx% complete."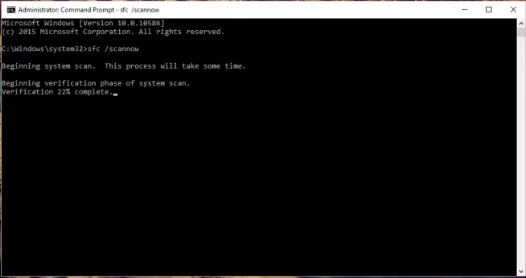 Your computer is scanning to find corrupted or missing files for the Windows Update Error 0x80070057. Once the scan has completed, you might receive the message, "Windows Resource Protection did not find any integrity errors."
SFCFIX 3.0
If you receive this message: "Windows Resource Protection found corrupt files but was unable to fix some of them. Details are included in the CBS.log windir\Logs\CBS\CBS.log." Then, it is suggested to download the SFCfix 3.0 tool from any of the websites. This automatically repairs system files and corrupt files for you.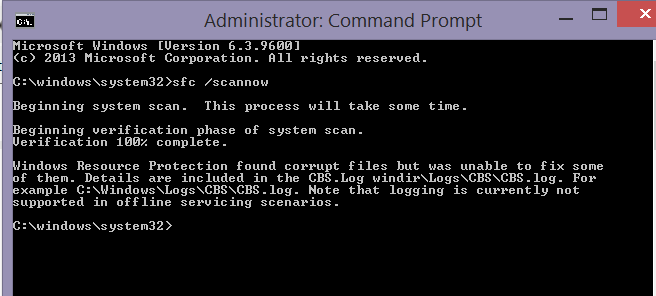 SURT
Also known as System Update Readiness Tool, it is being offered because an inconsistency was found in the Windows Servicing store which may prevent the successful installation of future updates, service packs, and software. It checks the computer and attempts to resolve any issue if found.
Editing Registry
We are going to show you how to edit the registry file with Windows Notepad in this method. Follow the steps below:
Step #1: Press the "Windows" key and press "R" key on your keyboard, which opens the "Run" window.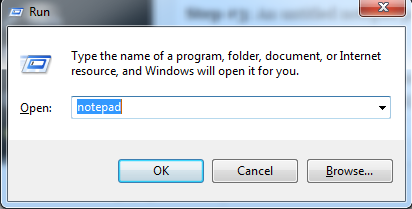 Step #2: Type "notepad" and click the "OK" button.
Step #3: An untitled notepad page opens on your display. You have to type this or copy and paste from here to simplify this step:
Windows Registry Editor Version 5.00
[HKEY_LOCAL_MACHINE\SOFTWARE\Microsoft\WindowsUpdate\UX]
"IsConvergedUpdateStackEnabled"=dword:00000000
[HKEY_LOCAL_MACHINE\SOFTWARE\Microsoft\WindowsUpdate\UX\Settings]
"UxOption"=dword:00000000

Step #4: Click File→ Save As

Step #5: Set file type to All Files and save this file as wufix.reg on your Desktop.
Step #6: Click on the "Save" button. The "wufix.reg" file is saved to your computer.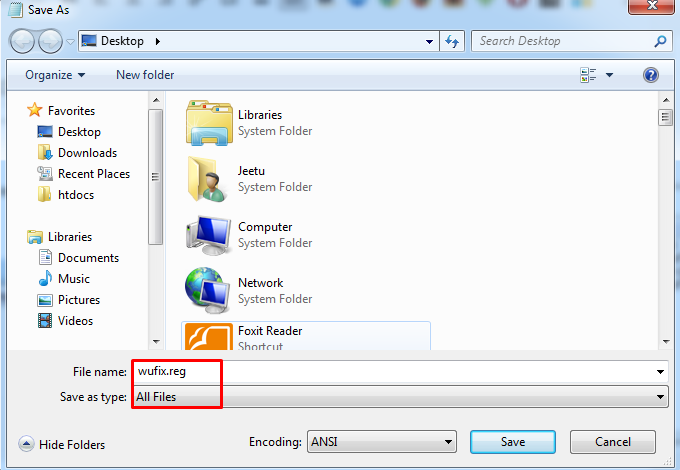 Next, you need to run the file you have just created and agree as prompted which should fix the Windows Update Error 0x80070057.
Windows 10 Anniversary Update Fail Due to Error 0x80070057
The error is seen on Windows 10 as well when Windows 10 cannot verify the download. Some users updated from Windows 7 to Windows 10 and several updates were already applied before the Anniversary Update, so we can believe that there may be severe corruptions with the update store, which is preventing Anniversary Update from being installed. The solution to fix this issue is to disable the internet, (LAN or WAN) while the installer is verifying Anniversary Update Files.
Step #1: Hold the Windows Key and Press R. Type ncpa.cpl and Click OK.
Step #2: Right Click either your Wireless LAN Adapter or Ethernet LAN Adapter and choose Disable. Once the update has finished verifying, you can enable it by right clicking the disabled adapter.
These are some of the well-known methods which would help you to fix Windows Update Error 0X80070057. These solutions were helpful in fixing the error for many other users.
Some Related Post