We all know about Pop-up and it's very annoying while we are reading some interesting content or any other things. When Pop-up comes in front of content we missed our concentration. To get rid of this Pop-Up advertisement you can use the free Pop Up Ad blocker.
The Pop-Up not only consume storage hardware but sometimes it installs unnecessary file or software which we don't know. Some Pop-up open in the new browser or new tab that kind of Pop-up may install malware virus which harms your computer or Laptop.
Some popular browser like Firefox, Chrome, Safari come with inbuilt popup blocker but sometime this inbuilt not able to hide or block that appear when your hover mouse on it. To get rid here we are going to share some useful best Pop Up blocker which is completely free to use.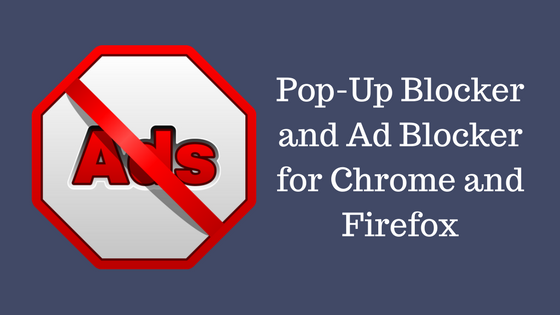 Best Pop Up Blocker and Ad Blocker for Chrome and Firefox
#1. Adblock Plus for Firefox, Chrome, Opera and Safari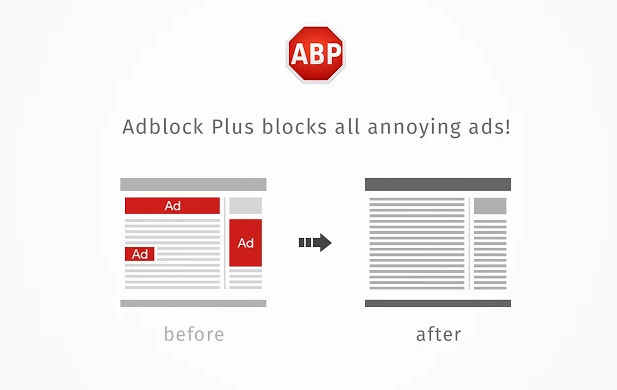 Adblock Plus is best and free to use Pop up ad blocker which is available for all popular and major browsers. When you installed this popup blocker on your browser it will come with the database of pop-up advertisements. This is very easy to up ad blocker. The pop-up ads you want to block which browser not able to block, you can block with Adblock plus. To block pop-up or ads you just need to do a right click on it and add that pop-up or advertisement on Adblock plus.
Adblock Plus able to block all the future pop-ups for entire domain or individual which serve advertisement. This app is very simple to activate and deactivate in a single click.
#2. µBlock Origin
µBlock Origin is the best free pop up blocker to block pop-up ads on your computer or laptop which is available for Chrome and Firefox. This software uses less storage of your computer so that it will not put more stress on your PC. This one of the best and free pop-up ad blocker which people are looking for. The software automatically blocks the annoying ads.
#3. AdBlock for Chrome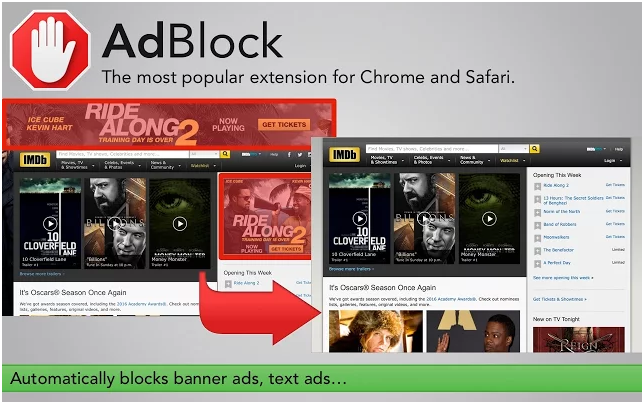 AdBlock for Chrome is another best ad blocking software which currently 10,000,000+ people currently using on their computer to get rid of unwanted pop-up ads. This is very easy to download and install on your system just like an add-on. When you install this software it will start working automatically so you don't need to block ads manually. There are many other advanced features available on it and this software available Chrome. You can choose a plan according to your need.
#4. AdBlock Pro for Chrome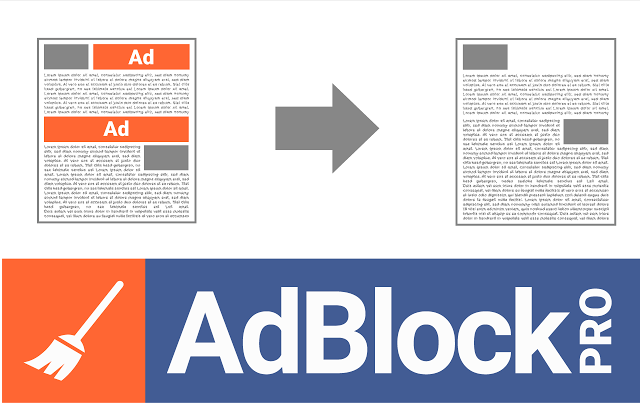 AdBlock Pro is best ad blocker for chrome similar to AdBlock plus but this add-on come with some advanced features like block ads from the website, YouTube, Facebook. So this is something you all want when kids are using your desktop for finding information on the internet. This extension has 2,489,147 users with the 12911-star rating when we writing this post. The size of this add-on is 1.64MiB and it's available in 44 languages.
#5. Adguard for Chrome /Adguard for Firefox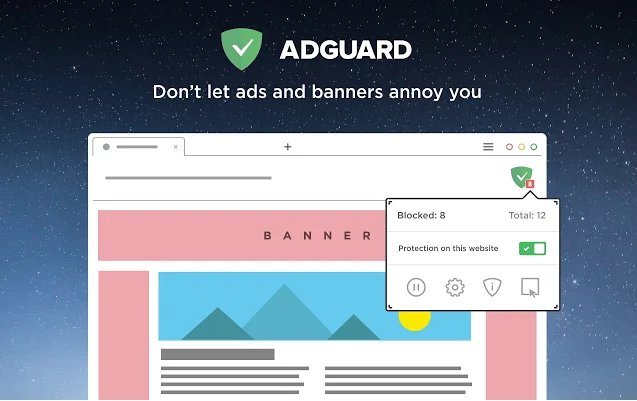 Adguard AdBlocker is effective and best chrome ad blocker software which is available for Chrome, Firefox, Safari, and Opera. Adguard blocks all types of advertising like video ads, rich media advertising like video ads, interstitial ads and floating ads, unwanted pop-ups, banners and text ads from the website, Facebook, Youtube etc.. The software protects your work on the Internet so that you can find what you want without any trouble.
#6. AdRemover for Chrome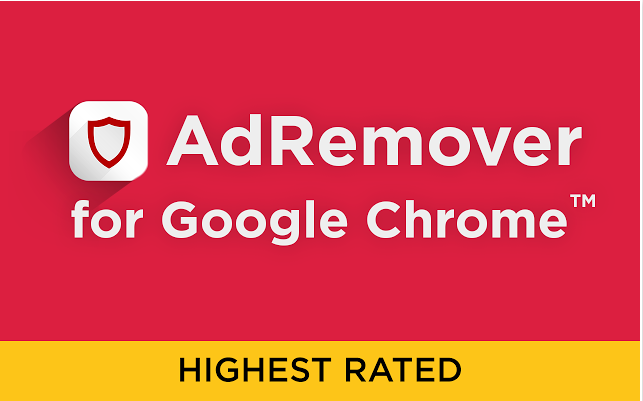 AdRemover also well-known AdBlocker for Chrome that blocks all types ads and also malware that harms your system. This software work similar as we mention above. This is very easy to use, you just need to add this extension from your Chrome extension store and it will start blocking unwanted ads and malware. With 6,504,179 downloads and 8386 satisfied users, this extension becomes trustable. If you are searching for similar requirement then we suggest going with this extension.
#7. Simply Block Ads! for Chrome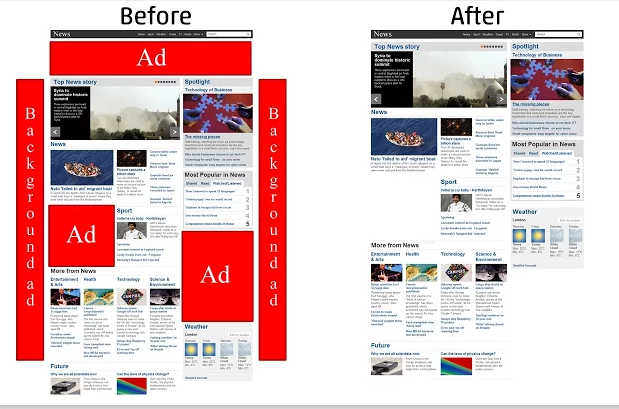 As the name you see, this extension block all the unwanted pop-up ads, video ads, text ads, background ads and other ads. Michael Gundlach the developer of this extension have a simple motto to block all the annoying ads on the web and give you great user experience. This is easy to install, easy to use and free pop up blocker.
#8. SuperBlock AdBlocker for Chrome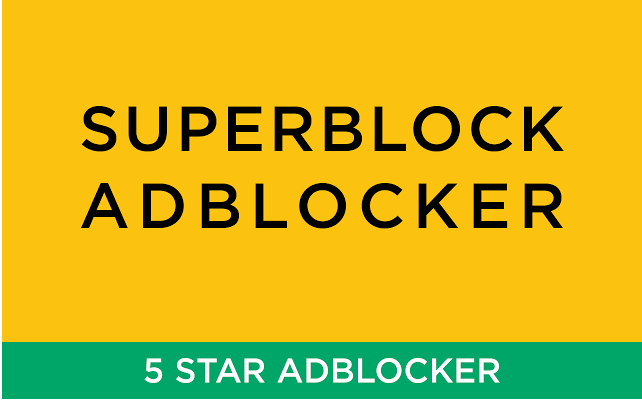 SuperBlock AdBlocker is another best pop-up AdBlocker available on the Chrome. Like above this extension block all the unwanted ads. Moreover, this extension removes affiliate tracking code and can change the default settings to make your browser faster and safe. For more features, you can read the information while installing this extension.
#9. AdBlocker Ultimate 2.26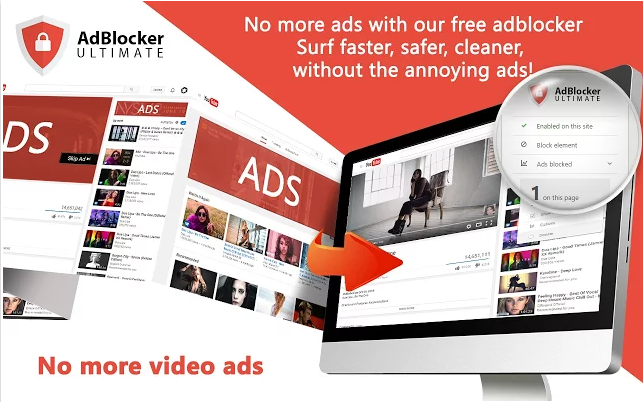 AdBlocker Ultimate is free AdBlocker and available for both Chrome and Firefox. The extension block all the unnecessary ads, No "acceptable" ads or whitelisted websites/ad networks, tracking code and also remove malware to speed up your website load speed, decrease CPU and memory usage.
It can block Text ads, Banner ads, Pop-up ads, Pop-under ads, Overlay ads, Interstitial page ads, Video ads, Webmail ads, Facebook ads free of cost.
Hope you get all the information about best free pop up blocker. Download Pop up blocker Chrome and Firefox and let us know if you are using any other Ad Blocker on your browser and you think it's best, we will update it in this list.
Some Use Post