A while ago, creating and deploying learning course, whether it is for compliance training or for schools, required a significant investment of time and money.
However, as industries and businesses evolved, the need for delivering course materials in shorter time frames became imminent. This has put immense pressure on course designers to adhere to impossible deadlines.
As a result, reducing eLearning Development Time courses has become a need that needs to be addressed immediately. So how does one develop an eLearning course quickly and efficiently, without compromising on the quality?
Recommended: 5 Brands Successfully Using Education to Engage
Let's find out: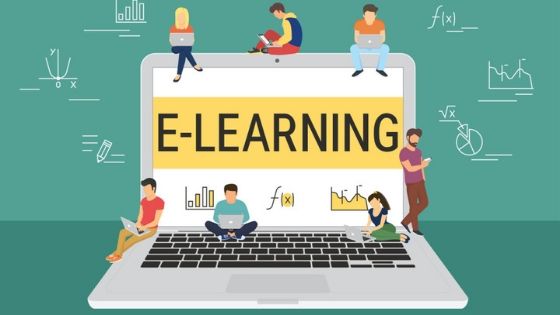 Create A Storyboard
While it may seem counterintuitive to create a storyboard before you jump into creating the content, the case is quite the contrary.
A storyboard is a visual guide of what your course will look like as a finished product. It is a blueprint that you (and your collaborators) can follow to create course materials. It presents the creators with the "big picture" of the course at the very beginning.
This way, creating coherence in-between chapters and elements becomes easier. Moreover, having a blueprint at hand ensures even the smallest details of the course are taken care of at the right time.
In short, creating a storyboard will minimize time-consuming errors in the course development process.
Carefully Select The Right Authoring Tool For Your Needs
Modern authoring tools are mostly easy to use and require little to no technical background to master. With that said, there is a large variety of rapid authoring tools to choose from, each with its own set of templates and features.
While having a number of choices is great, it is advisable to first understand how your course content will be consumed. This way, choosing the right eLearning content authoring tool, that aligns with your needs will become easier.
Go through course samples, try different tools, and conduct thorough research to make sure you choose the right authoring tool. These are, after all, designed to help you save on development time.
Create A Library And Reuse Elements
When you get down to actually creating the course material, make sure you create a repository of any videos, images, interactivities, or any other elements that you think can be repurposed in future courses or lessons.
This trick works even better when a team of instructional designers employ it and create a shared repository. While creating the first library (or repository or development kit) may consume a few extra minutes, it will help you and your team save on precious time in the future.
Make Use Of Common Screens
If you have been designing courses with authoring tools for training companies, you must already be aware of screen usage. Screens such as the welcome screen, objectives screen, quiz screens, usually have small differences depending on different courses and learners.
For this reason, it is a great time-saving tactic to standardize these screens and modify them wherever needed. The best part is, this practice presents training companies with dual benefits. Not only does it help with reducing development time, but it also helps with reinforcing their brand identity in the mind of the learners.
Conclusion
Creating a thorough eLearning course doesn't have to be a monumental task, especially when you work smart. With that said, it is not smart to take shortcuts in hopes of reducing your development time. In fact, taking shortcuts usually ends up making matters worse and adds to your work in the form of revisions and audits.
Related Post: