As iPhones are gradually taking over the global smartphone market, more and more applications are making their way to the iOS system. We have developed the top app roundup for the last year. Our team of experts has reviewed all available Educational Apps for iPhone. We bet that even grown-ups will find these tools useful in various situations they may encounter in their daily lives. While some of these apps are developed exclusively for iOS devices, others can be downloaded and used on other operating systems as well. From organizers to note-taking software and grammar checkers, every student, writer, or simply a busy person will find these tools helpful! Don't miss to check best educational app for Android.
We have rated the best educational apps for iPhone based on features like price, functionality, ease of navigation, design, and users' feedback.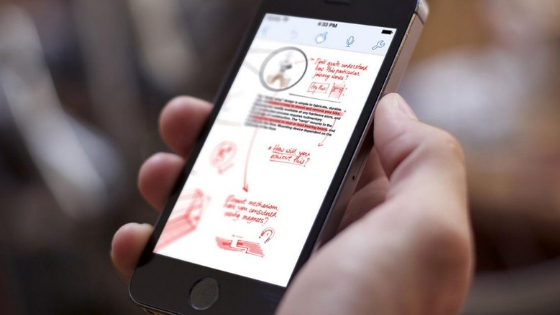 Informant
Students suffering from procrastination will find this organizer particularly useful. Its main features include a calendar, assignment scheduler, and note taker. You can integrate it with Apple and Google calendars to make interacting with the app even more comfortable. To set priorities, you can apply filters to your assignments based on the projects you do. Another cherry on top is the ability to control the software with voice commands. You can also sync your app across all iOS devices. It is one of the top educational apps for adults and youngsters alike.
Advantages:
Voice-controlled event development
Location-awareness
Weather forecast
Task templates
Reasonable price
Evernote
We believe that any iOS device should have a note taker like this. With it, you won't have to keep any information in your memory any longer — it will all be stored within this app.
The primary function of Evernote is to be a cloud-based editor, but the developers offer a lot more functions. A document created in Evernote does not necessarily have to be solely a Word document. You can come up with a collection of assignments, bullet-point lists, images, attachments, videos, audios, etc. It's a perfect tool for working with any type of metadata. You can also sync it with cloud services and your favorite mobile devices.
The app lets you make your study materials simple-to-access, searchable, and linkable. With Evernote, you can archive tons of data which can be used or quoted in your documents later on.
Advantages:
Perfect search options
Set due dates/reminders/alarms
Any type of metadata
Linkable and shareable content
Password protection
Cool desktop clients
Dictionary.Com
This app easily beats its direct competitor — Merriam-Webster Dictionary. Even if you are a native speaker, you will find this dictionary very useful. It contains more words than you would expect from a tiny app like this. International students can take advantage of the full definition of the words, as well as their etymology and examples. These things help to understand and memorize the term better.
The app is free, but you can also benefit from the advanced options which are available for as little as $3. Unlike other dictionaries, this one has some rudimentary etymological and usage data. The list of words gets updated on a regular basis, so you will never miss a new term or another definition for the word you used to know before. You will also get access to synonyms, antonyms, and a thesaurus. The app displays ads, but they are not very intrusive and will not bother you much.
Advantages:
Free quizzes to check your vocabulary
Voice-activated search
Words pronounced by native speakers
Help with grammar, spelling, and punctuation
Etymology and history
Synonyms, antonyms, and thesaurus
The Great Courses
Another great (and free) application which aims to educate students. In case the thought of doing academic tasks on your own doesn't sound particularly appealing to you, you should definitely give this tool a go. Professors from top colleges and universities who worked on this application really did their best to provide you with high-quality lectures on a variety of subjects. From English Composition and Literature to Arts and even Cooking, you can review all the necessary educational materials in one place. The app features different visual elements like images, graphs, tables, and videos to provide you with a user experience no textbook can deliver.
Please, be warned that this software isn't an online essay writing service where you can order academic papers written from scratch. That said, it's still very useful.
Advantages:
Free lectures
Huge variety of subjects covered
Free trial period
Visual elements
Note-taking option
Brainscape
It's no secret that visual aids help students understand and memorize things better. Flashcards are especially helpful when it comes to studying. The developers of this application proved that students can double their learning speed with the help of this highly innovative product. Thanks to the ingenious exercises and quizzes, you will quickly master any topic in the world. The tool even lets you allocate a specific time for your lessons. Users can create flashcards on their own and share with each other. There is no free subscription, but the app is really worth your money.
Advantages:
Bookmarks
Browse mode
Ad-free content
Card reversibility
We hope that you'll find some of the educational apps for children described in this article highly useful. We recommend signing up for a free trial first to decide which of them you can benefit from.
Related Post: