Partnering with a good web development company can bring your business plenty of advantages. First, you can get your web development project completed by the experts. Second, you can rely on their services for your future projects, meaning that you don't need to search for a new partner every time you need to complete a new project.
So, how can you find a web development company you can trust? Here are 5 important tips to follow when choosing a web development company: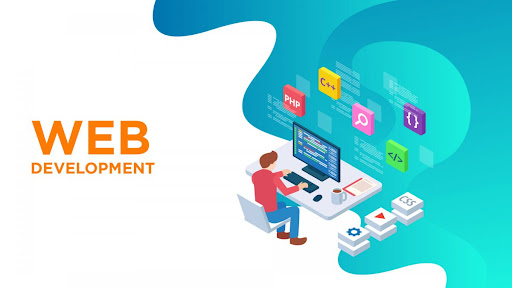 1. Communicating Your Business Requirements
The first thing you need to do is to communicate the requirements of your business regarding the website you want to build. You also need to let the web development company know about how long the project will last, the expected completion date, the features you want to have on your website, and so on.
A good web development company will check your business requirements and give you a detailed explanation about how they will work on it. They will also give you a timeline for the project, so you will know the expected completion date for your website.
2. Collaboration and Teamwork
A good web development company will also have skilled teams to work on various aspects of your website. They will also have a good collaboration between the team members to ensure that they can work on the project according to your requirements.
You can also expect the web development company to provide you with the information about how many team members are working on your project, the tools they are using, how they communicate with each other, and so on. It's also important for you to know whether the company has in-house or outsourced team members.
3. Portfolio and Notable Clients
To check the quality of the web development company you will partner with, it's good for you to check their portfolio to determine the quality of their past work. You can see that each web development company has their own unique ways of building their website. By looking at their past work, you can learn a lot about how a web development company works in their projects.
It's also important for you to ask the web development company whether they have worked with some notable clients, such as popular brands, big companies, and so on. The more notable clients a web development company has worked with, the better their work quality will be.
4. Budgeting and Pricing
Next, you will need to talk about your budget. A web development company will have some pricing plans in place, so you can pick the plan most suitable for your budget. However, there are also some website development companies that will apply the dynamic pricing plan for their clients, meaning that they will determine the price for their service after evaluating the project requirements of their clients.
You will need to discuss your budget and the pricing plan for the web development project you need to get done. Some web development companies will adjust their pricing to meet with the budget of their clients, whereas some others might stick with their fixed pricing plan. You will need to choose the one that your budget will allow.
5. Long-Term Plan
Web development is a long-term project, so it's important for you to pick the web development company that you can trust to deal with your project. It's important to pick the one that has good communications with you, and the company should also provide you with a solid customer support team to help you in every step of the way. Again, you might need the service from the same company after completing your web development project with them.
It's best to discuss the long-term plan you have for your website, so you can expect the company to provide related services when you need them later. Also, the long-term plan will help you build a long-lasting relationship with the web development company, which is useful if you expect to work on other projects in the future.
Conclusion
These are some important tips to choose a web development company for you to work with. Finding a suitable web development company, which you can partner with for the long term, will take some time to do.
However, it will be in your best interest to find the best one suitable for your business and keep working with them for subsequent projects. This way, you can have a trusted web development company you can rely on, and you don't need to search for new web development partners all over again for your new project.