The question of whether a company needs a corporate website can be considered rhetorical. In 99% of cases, the response is yes. If earlier the company's website was a simple business card, which posted general information, phone numbers, and directions to get to the office, today such a resource can become a real online representative office. This is a platform with which you will be able to establish efficient work with a new segment of your target audience — active Internet users.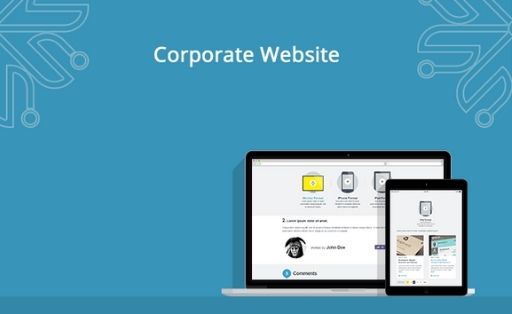 The Main Tasks of the Corporate Website
For many companies, website development is the beginning of the next stage of growth and development. But the process of creation of an official company site is a responsible undertaking. Entrusting this task to professionals, you will get rid of the possible problems that might be caused by unprofessional design. So, you can click here to find out what a professional team of developers might do for you. Meanwhile, we are going to focus on the main goals of a corporate site and key aspects to take into consideration in the process of development.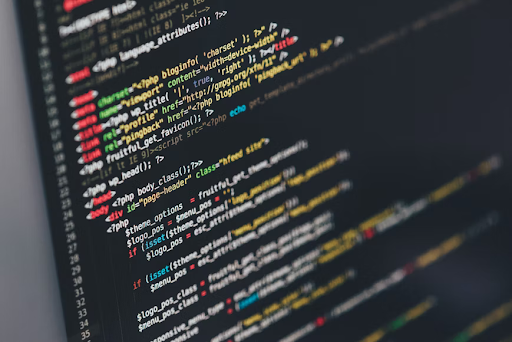 The digital presence of any business helps to achieve several important goals for any enterprise at once:
To attract new customers. Separate pages of the site might act as a catalogue of goods and services. All that remains is to bring an interested audience to the pages of the resource and then collect and process the received applications.
To increase brand awareness. The Internet helps fight advertising blindness. If potential clients visit your corporate website at least once, they are more likely to notice other mentions of your company on other sources.
To form a positive image. The absence of a website on a business card or email signature can be confusing for the modern shopper. Today, having your own digital representation for legal entities has become not just good practice but a necessary attribute.
To demonstrate openness. On the site, you can publish content that would never be posted in magazines and advertising posters. With the help of its own online resource, the company can show its human face: you can tell the audience about your employees, joint vacations, joke, share news, conduct a tour of the production workshop, and more. So, your business will become closer to your clients.
To establish communication with the target audience. On the site, you can place forms and widgets for instant ordering, online chats with managers, a call request function, and much more.
Main Stages of the Site Development
They are:
design creation;
layout;
development of the necessary functionality;
testing and troubleshooting;
uploading the site to the hosting, its technical support;
working out the content plan and regular publications;
continuous optimization works for a successful promotion, etc.
This is a very labour-intensive process. You can either hire an in-house specialist (or a team) for the task (or even tasks) or entrust this to third-party professionals.
Choosing a CMS for a corporate website
CMS is a content management system. This software product allows people who do not have the special technical knowledge to add and edit site pages. You can only opt out of using the CMS if you need to update your information no more than a few times a year.
However, when creating corporate websites, the resource must be regularly updated, reflecting the life and activities of the company. More so, it is really useful in terms of SEO and promotion of your web resource. For such cases, CMS is a must. There is only one question left: which system to choose?
Free CMS
There are many CMS that anyone can use. Entire communities of dedicated fans and admirers are growing around them. To refine the functionality, there are a lot of plugins that users create.
Advantages are accessibility, simplicity, convenience, and the ability to deploy a template site in a few hours.
Disadvantages: The widespread popularity of such systems attracts attackers who use known vulnerabilities to gain unauthorized access to sensitive information and take control of the site.
Recommended systems: WordPress, MODX.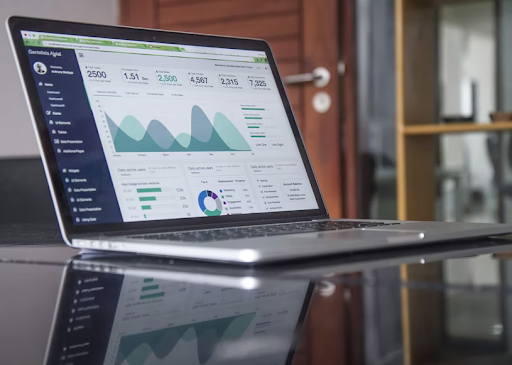 Paid CMS
In most cases, the best solution is to buy a commercial CMS. They are not as common as the free versions, so their vulnerabilities are unknown to hackers. In addition, they provide wide functionality and the ability to integrate with corporate CRM and other systems, which turns the site into a real business tool.
Advantages are security, convenience, extensibility, support from development companies, regular release of new versions, additions, and updates.
Disadvantages: the need to purchase a licence.
Recommended systems: 1C-Bitrix, NetCat.
CMS of own development
If, during the development of a corporate site, it becomes clear that you need flexible or unique functionality, writing a new, own content management system is the best solution. The main advantages are ensured with a professional approach of programmers, they are:
security,
the presence of only the necessary functions,
ease of use.
Disadvantages: high cost and long development time.
In any case, with any choice of CMS, the creation of a corporate website for your company will be the best solution, both for starting a business and for its further development.
Trust the Job Only to Pros!
Creating a corporate website is not an easy task. An individual freelancer without the proper level of technical knowledge and experience is unlikely to cope with this task. That is why such work is most often entrusted to professional web studios. Web studio services will cost more. However, if you choose a proven company for the role of the contractor, you can be sure that the project will be implemented on time and in full compliance with your requirements and wishes.