The physical appearance of a company is its first impression. One can certainly count on extremely talented employees to impress the visitors. However, ignoring the exterior characteristics of your building can turn off potential clients.
The physical appearance or face of your building demonstrates how you care about every little thing about your workplace. An appealing appearance might also provide a lift to your employees' mood and productivity. Moreover, the view of your business can also influence customers to choose to come into your store rather than going elsewhere.
Recommended: The Difference Between Minimum Marketable Product (MMM) and Minimum Viable Product (MVP)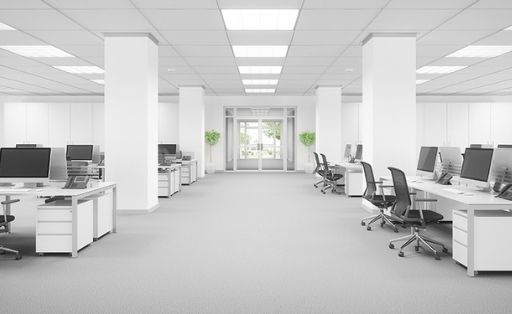 Although it might require upfront costs, investment in curb appeal will pay off big time in positive impressions. Here are some ways you can enhance the curb appeal to boost your and the business's reputation:
Lawn
Cleaning your lawns must do spring maintenance for your house. The same is true for office places too. Maintaining and cleaning your lawn areas is essential to boost the curb appeal of your workplace. It should give positive and fresh vibes to employees and clients when they step into your store or workplace. When it comes to your employees, they should be able to spend free time in clean lawns to freshen up and become more productive.
You can hire professionals who can be an awesome asset to your curb appeal. For instance, if your landscape is full of trees and grass, you can approach efficient lawn maintenance companies. You can check the services you need and hire one. They will keep the lawn trimmed and manicured and enhance the beauty of your lawn regularly.
Parking Lot
Parking lots for businesses are frequently overlooked. However, it can significantly impact how customers perceive your company, as it is a highly visible area. A well-managed parking lot can enable your customers to bring up their private vehicles without the need to worry about parking on the streets.
Like lawn cleaners, you can also hire staff to manage parking lots. For instance, you can hire guards and keepers to monitor each vehicle is parked appropriately so that it does not cause trouble for others. Defining clear markings in the parking lot is also a good practice for clear and organized parking. A well-maintained parking lot will also give a welcoming sense to your customers and attract them to your store frequently.
The Exterior of the Workplace
The importance of keeping the inside of a business clean is well-known. Employees need to work in fresh surroundings, and clients must be impressed by the interiors. However, the exterior of the building is as important as the inside. It is not good if clients or visitors spot certain cracks or stains on the walls. This might give them an unpleasant vibe about your company.
It can be possible that the owners forget to focus on the exterior because of busy work schedules. Here, a contractor can help you with the up-keeping. They can manage end-to-end maintenance and allow you to focus on what you are best at, doing business. However, even if you hire a contractor, it is still essential to keep an eye on the exteriors of your office or store to ensure that nothing is missed out. The best thing to do here is to conduct an assessment at regular intervals to identify and address any problems.
Walkways
Your clients and staff want to be welcomed into a spotless, tidy environment. Your clients may be certainly disappointed if they had to walk over the dirt, litter, garbage, etc. keeping your walkways clean and neat can help your business to look attractive. Hence, you need to ensure your cleaning staff takes extra care of walkways both indoors and outdoors.
If you have a garden space with walkways on your industrial property, keeping them clean will encourage your customers and employees alike to spend some time in the outdoors. This is essential, especially for employees, to help them freshen up. Spending too much time indoors in front of a computer or laptop can lead to stress and distress. Getting a walk in the garden can provide them with the much-needed break.
Paint
Dull paint can make customers lose interest in your company. Getting the walls of your workspace painted can make your business stand out. Even if you do not want to change the colors, fresh paint can make the building appear tidy. Paint is not all about aesthetics; it is also about protecting your property. For instance, applying UV-resistant or water-proofing paint can save your office's walls from sunlight or water respectively. The best part about painting is that it is pocket-friendly and yet very effective in increasing curb appeal.
Looking after the curb appeal has double benefits. It protects and adds style to your business as well as increases your brand awareness. This attracts the customers' attention and helps you stand out from the competition.
Recommended: Different Ways You can Pet-proof Your Home