The progress in technology, competition, need for fast results, economic challenges and change in demands in the market have made it essential for a business to have a CMMS software. Initially, CMMS was looked at with doubt because of the expense but that has not been the case recently. Regardless of how big or small your business is, CMMS is very important for your organization and offers feasible management and maintenance solutions on a day to day basis.
Be that as it may, there is a lot of diversity in the industry and different management and maintenance systems are available from which you have to find a CMMS software that fits your business. This can be a bit of a daunting task. Even after you have identified such a solution, you have to balance your needs to the possibilities that are offered by your software in order to really figure out if it is the correct option for you. In this article, we elaborate on a few questions that you have to make sure you know the answer to before you purchase a CMMS software.
Recommended: How to Choose Project Management Software?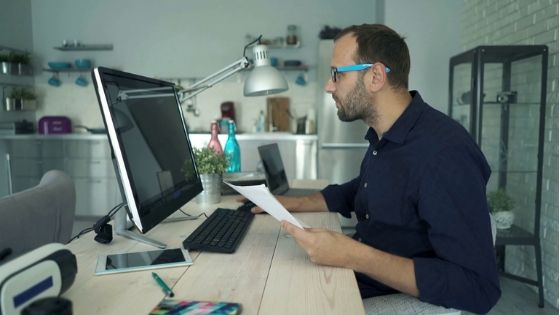 Are demos offered by the providers?
It is vital that you know if the providers of the computerized maintenance management system (CMMS) provides you with a demo that you can make use of for testing purposes. You should never invest in any software before you test it. Testing the software and conducting some demos will help you get a clear picture of how it works and if it is suitable for your business needs.
To make sure of this, create a list of all the features that you are looking for in a CMMS and match it with the features that you find during the demonstration. If the software has fewer features than you are looking for, don't invest in it. If it has more features than your needs, it is better that you opt out because more features usually mean higher expense on your side.
Which industry are you operating in?
You need to consider the industry that you are working to determine exactly the kind of software that you might need. Each CMMS solutions is different because of the diversity in the market and to cater to the different industries. Smaller business will need completely different solutions than a larger industry even though they may be somewhat similar to each other. The needs of a small textile company will be different from the needs of a large textile company even though they are of the same type.
Is training offered for implementation?
Determine whether the provider will offer training for your maintenance team before you go for a CMMS solution. Even if the training may cost extra, this step is really important. It will take you some time to get used to the new CMMS software and to reap its benefits. But, it is always better to make sure that this time take won't grow longer because of lack of knowledge about the software among the staff. Also, find out whether the providers offer regular support after the implementation of the software as it will help in the case of preventive as well as planned corrective maintenance.
How user-friendly is the system?
Usability is very important for software. Hence, always go for systems that are easy to understand and implement, not only by IT wiz but also by everyone else who is given access to the system.
Conclusion
The article addresses a few questions the answers to which will help you find the perfect CMMS solution for your business.
Related Post: