In a marketplace that is becoming more competitive than ever, getting to the top of your niche and your industry is no easy task. All of your resources and skills need to be on-point and planned out well to ensure you can stand out from the competition. Having the time to look for new revenue opportunities and more efficient ways to cut costs is essential for the success of your business. Modern software programs, from customer relationship management software to cloud technologies and accounting software in the UK, businesses can offer a significant boost to your business processes.
Ultimately, the right software can help you to save time and money, which is what effective, simple business management should be aimed at. Some programs are better than others, however, not all might be applicable to your business. It's important that you take the time to understand the needs of your business and research the different options available so that you can find software solutions that will bolster your operations. With the right accounting software in place, you can quickly and easily simplify your business management going forward.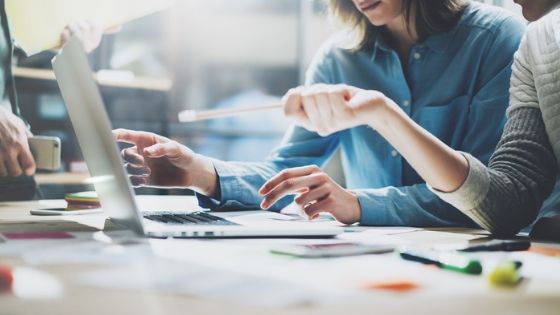 Let's take a closer look at how you can leverage software improvements to ensure your business operates more efficiently.
Explore Business Management Software
Business management software is essentially a catchall term to describe any manner of software program that can assist, support, or improve any of your existing business processes. This can include customer relationship management software, accounting software, or even more straightforward word processing programs.
If you are unfamiliar with, or hesitant to, adjust to technological advances, you might be surprised at what business management software is capable of doing beyond the basics. It is worth taking the plunge and experimenting with new tools to see what works for your company.
Accounting Software Is Essential
If you are a small business with a small accounting team, or perhaps just one accountant, you can free up and simplify your accounting processes by making the switch to software. In fact, if you have not taken this step already then you are at a disadvantage. Nowadays, accounting software is simply essential for organising and managing your books.
Your competition is likely already reaping the benefits including the automation of many accounting tasks, help with tax preparation throughout the year, cost-cutting and time-saving tools, as well as the security of knowing that human error is taken out of the accounting equation. With all of your books kept digitally, you can provide digital invoices to your clients and customers and have your staff able to access and adjust the numbers with ease.
Cloud Storage Technologies
Cloud storage and computing technologies are revolutionising the way that many business processes are implemented. When it comes to the safety and security of your data, such as your accounting data, for example, backing up your books on the cloud can keep them secure and accessible even in the event of a natural disaster, accident or mistake, which might destroy the hard copies of this information in your office. In the unpredictable world, we live in, this should be seen as another essential business management function for all businesses, large and small.
Make Inventory Management A Breeze
While inventory management can be pretty straightforward when you are just starting out as a small business, you might find that as your product line expands, and your customer base grows that things get more difficult to keep on top of. Having a software program to manage the ins and outs of your inventory can save you from headaches and mistakes with this increasing complexity. Plan ahead for peaks and troughs in demand with ease by simply utilising a software package that can handle these tasks more efficiently.
Explore The World Of Business Software
The digital revolution is changing the way modern business is done. If you have not explored the opportunities available from business management software, then it's important to look at the options available to you, so you can make improvements to your business. Utilising the right software will ease the organisational burden of many tasks and save you a great deal of time, allowing your business to operate more efficiently in the future.
Related Post: