Most businesses have used customer success software to help their customers. It has lead to increased customer satisfaction, reduced churn, and stronger revenue. Here are seven success practices you should implement when using this software.
Recommended: Productive Things to Do When Bored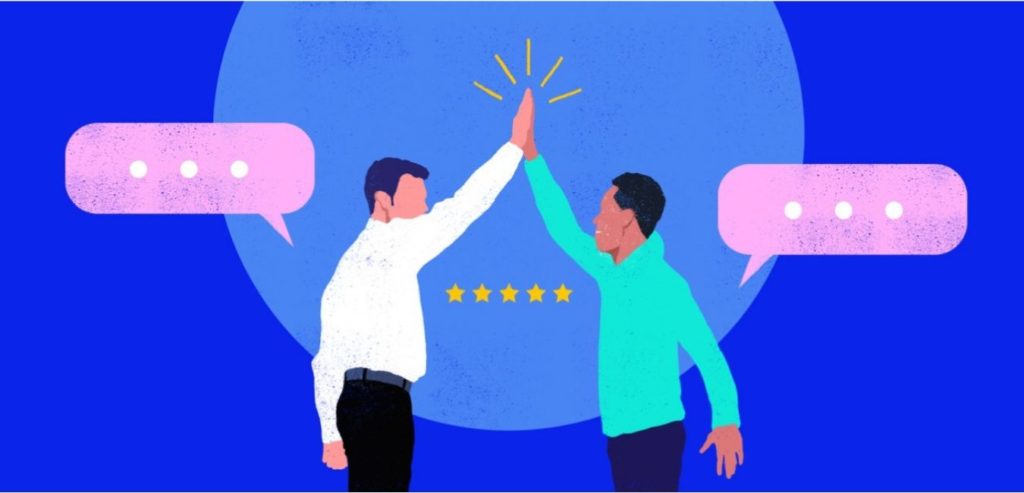 1. Learn What Success Means
This software will help you understand what success means. You'll learn what it is that they're trying to get out of your products and services. Find new and innovative ways to engage with your customers. Send online surveys every time someone signs up for your service. Ask your customers about their goals.
Target them at conferences and events. Network with the right people in your industry. You want to have as much information about your customers as possible. Remember that each of your customers has different views on goals and success. But once you understand what success means to them, you'll be able to implement it into your product and be ready to take on the success process.
2. Emphasize on Success Early On
The earlier you emphasize on their success, the easier the journey will be. Focusing on success isn't just another task. It's something that should radiate throughout your company. You should start working on your success software as soon as your business is established.
But if you integrate with your company while you're still building your business from the ground up, you'll achieve success quickly. You should also start the success process at the start of the customer's lifecycle. Your customer support, marketing, sales, and other teams should also focus on the success journey. If your employees know where you stand on success, then they'll help you get there.
3. Create a Success Journey Map
The success journey doesn't start out with a single employee or a single department. It has everyone involved. Use your customer success software to create a success journey that maps out each step of the success process. This can include business decisions, handoffs, feedback loops, and anything else that happened during the success journey.
It's important to have a journey map since your customer agents will forget every detail. Having this documentation available will make their jobs easier. It'll also make it possible to train new customer reps. You should dive deep into this process and come up with detailed documentation that's maintained on a regular basis. Use your software to create a flowchart that maps out the success journey.
Recommended: Thinking Success: What Every Small Business Owner Needs to Know
4. Develop a Success Playbook
Are your customer agents ready to deal with issues proactively and reactively? Creating a success playbook will show them what to do and how to do it. Using this software, you can create a playbook for each of your customers. It should include specific instructions on how to improve your interactions.
This can include ways of solving problems, upselling or moving customers along the journey. The success playbook should also include other situations that your employees may face along the way. Each playbook is unique to each organization, and it should include different types of information. Ask your customer agents which types of documentation will help them succeed in their career.
You'll continue developing this documentation as your company grows. It'll become one of the most referenced tools that your team will have. You should also make sure that every member of your team can access the playbook so they can use it often.
5. Add Value to Every Interaction
The most common interactions include customer support, maintenance, marketing, sales calls, technical support, upselling, and more. If you add value to each interaction, you'll have a loyal customer base. Adding value isn't as easy as it sounds. It takes a lot of hard work and practice to maintain.
But if you created a playbook or success practices with your software, then it'll become second nature. To sum it all up, each of your interactions should be fairly quick and easy. They should be focused on business, including your customer service and sales calls. Adding value to each of your interactions is a great way to stand out among your competitors and make them more positive.
6. Monitor Metrics for Ongoing Improvement
This is where using your success software becomes even more fun. This software will allow you to gain insight into how your success team is doing. Are they taking customers through the onboarding process? Are they using the products and services daily? How are your churn rates?
Monitoring this information will help you determine your strengths and weaknesses. If onboarding is an issue, then you can work on improving that area. If you're experiencing churn, then you implement the best success practices to decrease it. The more you automate and monitor these metrics, the better your results will.
7. Offer Various Paths to Your Success Team
Have you ever called a company but couldn't reach customer support? Or searched for hours for contact information? That's why it's so important for customers to immediately interact with your success team. Display your contact information on your website. Make use of chatbots or live chat if possible.
Your success team should respond to inquiries as soon as possible. Your customers don't want to be waiting every time they have an issue. You want to resolve your customers' problems as soon as possible. Don't let anything get in the way of them reaching out to your success team.
Your business thrives on your customers. If you remind each of your employees this, then you'll succeed. Use customer success software with each of these practices in mind. Go through each of the steps with your customers in mind.
Recommended: How to Make Investments with Minimal Risks?