When selecting a learning management system for all your online training needs, you will be faced with a choice between a cloud based LMS and an on-premise LMS solution.
Is cloud-based learning management system truly best for your next e-learning project? Can it handle all the online training needs of your business? Or should you go for a locally hosted LMS solution?
Well, based on your business, as well as your expectations from your learning management system, there are many considerations that could possibly sway your decision. Further, in this post, we are going to explain what a cloud-based learning management system is and the interesting benefits of choosing a cloud-based LMS for your business.
Recommended: Improve Your Small Business's Efficiency with Cloud-Based Solutions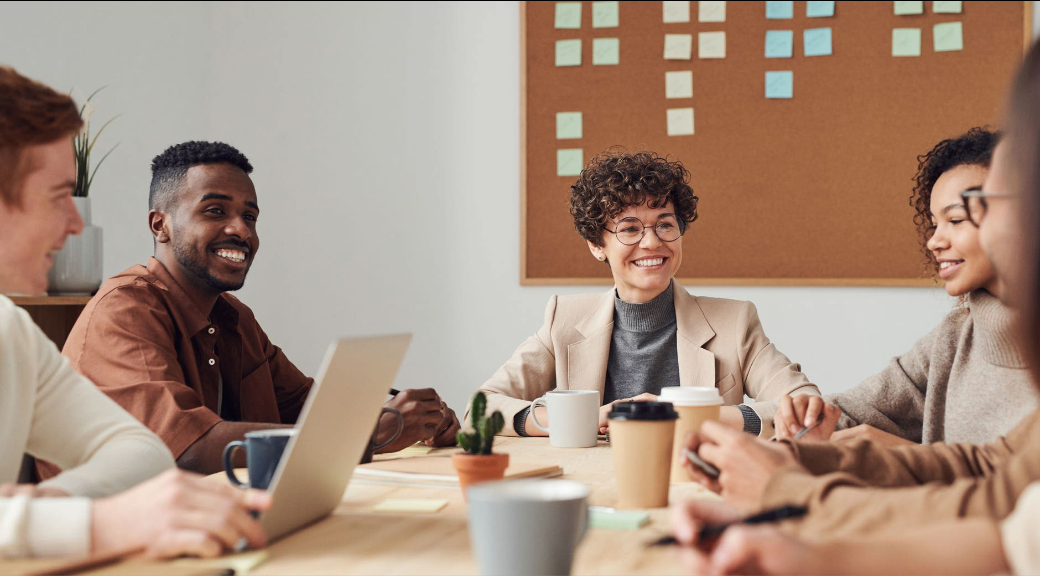 What Is A Cloud Based LMS System?
A cloud-based learning management system is a solution that doesn't entail the installation of any specific software or hardware in order for you to access and use it. With a cloud-based LMS, all that you need to do is to log-in to a web portal to have full access to the numerous features of your LMS solution.
Situated on a remote server and maintained by the software vendor, a cloud-based learning management system can be easily accessible to potential customers, learners, and the company via a browser. It's either the publisher or the course provider who pays a subscription fee in order to use cloud-based LMS solutions for building their training courses. However, the incredible functional features, easy accessibility, better collaboration, and quick & easy maintenance eventually make cloud-based LMS a cost-effective solution for diverse online training needs of businesses.
Why Choose A Cloud-Based LMS For Your Business?
As discussed above, cloud-based LMS is hosted online. Therefore, there's no need for you to download any specific software or install any regular updates in order to use your cloud LMS. You just need to login to your system in order to organize, monitor, or update your online training material. However, if your organization is still hesitant in investing in a cloud-based LMS, here are 5 convincing factors on choosing a cloud-based LMS that you must read before choosing the right LMS for your company.
Amazing Accessibility – Cloud-based learning management systems are not attached to any mobile device or computer. Hence, you can easily access the platform anytime and from anywhere, as the learning management system is hosted on the cloud.
Easy To Scale – As a matter of fact, cloud-based LMS solutions are hosted online, and therefore, they are easy to scale as per your organization's needs.
Quick Maintenance – If you want an LMS that is convenient as well as easy to maintain and update, then a cloud-based LMS could be the perfect fit for your company's needs.
Stress-free Collaboration – It is another standout benefit of using a cloud-based LMS. With a cloud learning management system, each of your team members can easily work on their tasks and upload it directly to the system.
Extremely Convenient – Cloud-based learning management systems are very convenient to use. They offer you the ability to rework and improve every single portion of your online training remotely.
With all these convincing reasons, you can consider switching to the powerful cloud-based LMS and use its incredible features to achieve training success for your organization.
Recommended: How to avail a cost effective cloud playout system?
The Many Advantages of A Cloud-Based e-Learning Platform
Cloud-based learning management systems have many benefits over installed LMS solutions. Below listed are the 5 key benefits of a cloud-based e-learning platform that you must know before selecting the right LMS solution for your organization.
Cost-effective System – Cloud-based LMS solutions are less expensive, which is why many companies are opting for cloud-based e-learning platforms for their online training needs. You don't need to install any software or hardware or pay any installation fee for using a cloud-based LMS.
Control over the course and timeline – A cloud-based LMS gives you complete control over the course as well as the timeline. With a cloud learning management system, you can revise and update every part of your online training course remotely.
Requirement Based Costs – With a cloud LMS, you're only buying what you need. So, if you're adding more trainees or training sessions, or if you want to dial down your learning program, you can easily adjust your subscription as per your needs.
Unlimited Storage-space – This is another major benefit of cloud-based LMS solutions. Since cloud-based LMS is hosted online, you get to access unlimited storage space for your online training materials.
Uninterrupted Updates –Cloud-based LMS solutions are more likely to be updated continually, and hence, they do not cause any interruption to the user.