The internet is a strange and dynamic place. Every once in a while, a new thing comes up and causes a significant stir before it sets in. A while back it was crypto, then came NFTs, and now we have the Metaverse.
We can agree that the weirdest thing was Mark Zuckerberg's strange replica announcing Facebook rebranding to Meta (we are still getting used to this new name). Beyond the strangeness and weirdness, the Metaverse is a new world waiting to be explored.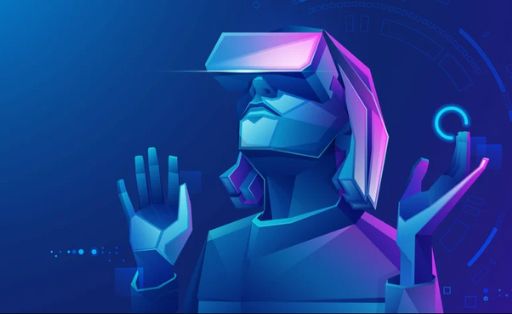 What Can You Do in the Metaverse?
With Facebook announcing the Metaverse, the question on everyone's mind is, what can you actually do in this strange place? Well, the answer is, for the most part, plenty. You will be surprised at some things you can accomplish in this virtual world. Take a read below.
#1. Buy and Sell Real Estate
Real estate is one of the core aspects of the Metaverse. The virtual world is divided into land blocks known as parcels. You can purchase a land block using Metaverse's unique cryptocurrency token.
Once you purchase the parcel, you can sell it for a higher price or lease it to a property developer or VR event organizer. This sounds far-fetched, right? In 2021 alone, real estate sales in the Metaverse topped $500 billion and could double this year.
#2. Meet and Interact With People
Believe it or not, you can meet and interact with people in the Metaverse. The virtual world features several hangout spaces. For instance, you could meet in open areas like The Sandbox and Decentraland.
You can also meet people in unique rooms like Spatial. You can use a Web 2 login like Google or a Web 3 login like MetaMask. Keep in mind that with Spatial, you can use pre-built rooms or build your own. This is incredible since distance does not limit your ability to connect and network.
#3. Create an Avatar That Resembles You
One of the most appealing aspects of the Metaverse is that you can be anyone you'd like. Avatars are part of your identity in the Metaverse and can be highly flexible. Accordingly, you can change your hair color, body type, gender, and many other features.
The avatars are also interoperable. A typical instance is Somnium Space, an Ethereum-based virtual open world. Here, you can import a Ready Player Me avatar from a selfie, regardless of the source. The overall benefit is that you can be anyone you see fit. Nothing can stop you.
#4. Get a Job and Earn in the Metaverse
As the Metaverse evolves in the coming years, its economy will grow and become more vibrant. It will likely create job opportunities that will be unique to the Metaverse. A typical example is a user that works as a tour guide in the virtual world.
Events in the Metaverse could also give birth to unique job opportunities. For instance, weddings and parties could spark a chain of job opportunities such as event planners, decorators, DJs, and so on.
#5. Play Virtual Reality Games
Arguably, this is the purpose for which the Metaverse was envisioned. In fact, some of the biggest aspects of the Metaverse comprise gaming. Take, for instance, the Sandbox. It is a collection of games that have become popular in the Metaverse.
You can play these games for fun, or you can play to earn. You can also meet and interact with new people while playing these games. You can walk around in virtual spaces and talk to people and play. Without a doubt, the Metaverse will give birth to a new generation of virtual reality gaming.
Conclusion
The Metaverse revolution has just started. Soon it will have evolved into a fully functional digital economy employing thousands of people. The use cases will only increase as we dive deeper into Web 3 and virtual applications.
At the core of the Metaverse is data. Did you know that just 20 minutes of virtual reality can generate 2 million original data elements? This shows just how data-driven this sector is. With data comes monetization and analytics.
What's more, it's always a good idea to collect large data, whether for analytics, archiving, or development, by using a proxy. Take your Metaverse experience to the next level by using proxies to extract data from websites.