As a small business owner, there is a lot of competition you have to deal with before you can scale to the top. As you internalize on how much resources to allocate to SEO and digital marketing, it becomes one of your greatest concern to worry about getting the top E-commerce site builders on your case. There are three main essential ideas to care for when looking for the best eCommerce platform site, which is, the storage space, the site's design, and the safety protocols. Once you have mastered that, it becomes easier for you to choose a builder who can offer access to different options and tools that make website design a breeze. Below are some of the best eCommerce platform sites suitable for small businesses: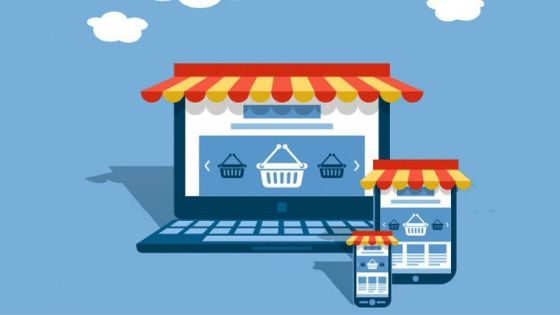 Best eCommerce Platform Sites
Squarespace
When looking for the best website design, you can gladly consider Squarespace for your online small business. It offers the best-designed templates for users. The kinds of designed templates they offer are applicable for any type of business there is. The platform comes with massive support for high-quality tools and social media integration, which is a bonus for eCommerce stores. It is also an affordable solution for small businesses, with the cheapest plan going for around $12 a year. Read this comparison of Squarespace Vs. WordPress.
Shopify
Shopify is a CMS that has been helping global online business for a while now, focusing mostly on mobile shopping and social commerce. It is one very reliable platform for small businesses, given that it has integrated the latest trends and technologies. Today, you can buy directly from your company without having to leave their social media platform. It also comes with numerous plugins, themes, and extensions, along with 24/7 technical support via phone, live chats, and tutorials. Among some of the features you can enjoy, including a drag-and-drop store builder, unlimited products, over 100 custom themes, order logistics, mobile optimization, inventory management, shipping rates, cloud-hosting, among others. Soon after joining the Shopify platform, you will notice a tremendous improvement in the performance of your website when you check the ranking checker.
Wix
If you have been talking to website owners online, then you have probably heard of Wix. It is one of the most easy-to-use platforms for small businesses, especially tech beginners. It helps anyone build an awesome online store, with the allowance to add product videos. While creating an online store is free, you will need to upgrade to at least a Business Basic plan or you to make a sale for your products online.
Volusion
Another low-cost alternative for small business owners is Volusion. It is also an easy-to-use platform, with a variety of themes for its users. In fact, you get up to 11 free themes, with the pricing ranging from $15 per month to $135 per month with a 2.15% fee per transaction. Overall, people love this platform because it has impressive analytics features. As a company, you will be generating tons of data over time, which makes volusion a great option, as it ensures that tracking your site's performance and progress is all in one place.
Weebly
As a small business owner, your core agenda is to get the very best services from the things you invest in, because the value for your money goes a long way. This platform is very budget-friendly, with plans that small business owners can live up to. With Weebly, you do not need to worry yourself with hidden costs. For coming up with blogs for your site, it has pretty amazing features that can come quite in handy in your content marketing strategy. The only downside is that you cannot sell across social media channels like Facebook, Instagram, or Pinterest.
WooCommerce
Talk of cheap eCommerce platform sites! WooCommerce is a free, open-source eCommerce platform that allows you to turn your WordPress site into an online store, once you plug it in. The best thing about it is that you can customize it the way you want because it is an open-source platform. However, to do so, you may require some technical knowledge. Aside from that, you have the freedom to upload an unlimited number of products, integrate with over 400 apps, and manage inventory and shipping, from the comfort of your plugin. It is an excellent way for you to get started on monetizing your website.
Elementor
WooCommerce, WordPress' flagship eCommerce theme is used in 23.5% of all online stores.
But if you can't code, creating an eCommerce site with it can prove extremely challenging.
When you use Elementor, the bulk of that problem goes away.
Elementor is a WordPress website builder. Users turn to it to create WordPress websites when they lack technical and coding chops.
It also can be used to create WordPress-based online stores.
Elementor can be used to create comprehensive WooCommerce websites, code-free.
Elementor drag-and-drop editor can be leveraged as part of its WooCommerce site builder feature. You can choose
from 20 unique eCommerce widgets to build the store you've always wanted. These include 'Custom Add To Page', 'Product Rating' 'Product Breadcrumbs', and many more.
Subscription plans start at US$49 per year.