If you are looking for hosting, then you are must be looking for best and cheap web hosting provider. You don't want to spend much money but you don't want any less service than an expensive one. So how to find best cheap web hosting provider? We are going to explore every detail in this article.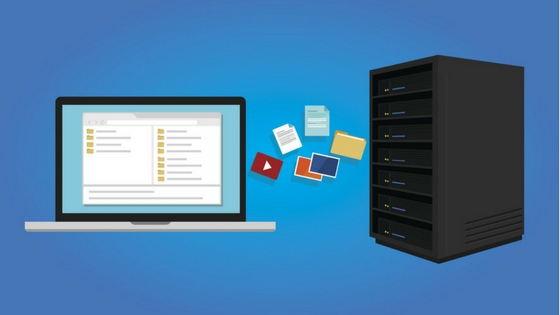 What are you looking for in a web hosting?
Before we jump to the characteristic of web hosting, first of all, you need to ask yourself, what exactly you are looking for in a web hosting? Are you looking for cheap price or fast browsing or you are just a newbie and looking for something all around? You need to figure out you need in order to find the best free web hosting provider.
Most people choose the hosting which has a common factor of their old hosting, like same content creation tool like WordPress. Some might look for extra security. We are going to mention step by step what are the thing you need to consider before buying a web hosting from a cheap web hosting provider.
Uptime and reliability
You need to know that your web hosting provider would give a guarantee to run your website 24 hours a day without fail. If you pay a hefty amount of money and your website is not online then you are wasting your money. You can check your website uptime and figure out how to keep it up.
If the server is working every single day, then you don't need to worry about it anymore. After all, you need to focus on your website and not the technicality. Choose a website hosting provider that gives a good uptime.
One domain or many
Even if it's your first time, you need to think about the long run as the hosting service came with one year. Do you want to stick with your one domain or you want to run multiple domains on the same web hosting? Domains are cheap and if you stick with a plan that supports only one domain then later you need to buy another one.
It's better to have a web hosting provider that can support dozens of the domain and you need to be careful before buying any hosting plan, you need to check how many domains you can operate under on web hosting.
Renewal Price
Often we mesmerize by the hosting plan that comes very cheap. They are hosting offer in the price of peanuts. We don't think more and just hit the buy button but what about renewal as you are not hosting a website for just one year.
Those companies that offer cheap sign up would often jack up the price by 200% or 300% next year and for the sake of not redoing the same thing, we pay the price. We can just jump around from one host to another or find a web hosting provider that offers reliable renewal price. So do check that factor before buying a web hosting plan.
Refund and trial period
Its ok to try out new web hosting provider as you have the option of a refund. Most companies provide 30-day refund or trial period, in which you can claim the refund. But if you don't check that and try to ask for a refund after 20 days, you would be surprised that some web hosting provider wouldn't give that much longer time period. So you need to check the refund and the trial period before buying any web hosting plan.
Also look for the cancelation policy as they may charge you extra when you cancel your plan. You can check that on their website as they must have put a star near the refund time.
Must have featured in a web host
There is some common feature which provided by almost every web hosting provider. But you need to check that too. Like one-click WordPress installation, WordPress is common nowadays as it would be easy to create content in it. if you are looking for other than WordPress, you need to check it out on their page that which content creating a tool they provide under one click installation.
FTP / SFTP Access is essential if you want to move a large amount of file. You also need to check that feature on the web hosting provider. Even if you are not a super blogger and doesn't need to change much about your website administrative, you need to check for .htaccess File Access and edit option as it would be necessary for a later stage. Most companies provide unlimited storage as you don't need to worry about that, even if the storage and data transfer are limited, it would be more than enough for anyone nowadays.
Consider website security also, SSL Certificate is an ideal choice for security as it will create a secure connection. So choose the hosting plan which provides SSL Certificate, or else if the plan is good but don't provide free SSL then you can go with Comodo PositiveSSL Certificate as the price is cheap.
Email hosting
If you also want to host an email for your website, you need to check that detail as well. Email for your website would look like [email protected], so it would be nice to have an email which has your own website as host. Most web hosting provider offers this service for free but it's better to check this feature.
Site Backup
We do not need to mention why you need to take a backup of your website as you have already experience that with your phone and computer. That would also happen in the web hosting as a computer might crash or the server might fail or natural disaster strikes. Its good to be aware that those options are available or not.
Subscription Period
You must have seen this in the domain when you buy a domain, they will show you the cheapest price first and when you went to pay for it, you will find the grand total much bigger as the subscription period is much longer. Check out how much for how long period of time before buying any web hosting service.
Server speed
As per the google, they will rank the website which opens much faster. So you need to check the server Responsiveness or Time To First Byte before buying any web hosting service.
We tried to put together as much as we can to describe and resolve your question on how to find the best cheap web hosting provider. You need to look for this things before buying any web hosting service.
Related Post: