How to Choose Best Antivirus Software?
We use our computers and smartphones more than ever. The computers are everywhere. Even your mobile phone is a small computer in your hand. The problem is that our computers are also now more exposed to threats than before. This is the reason why it becomes important to choose the right antivirus for proper protection. Antivirus offers protection against a variety of threats. But, how to pick the right one as there are so many to choose from? In this article, we learn how to choose the best antivirus software for PC. Keep reading!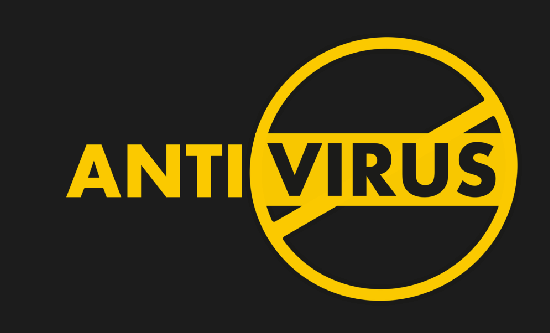 What Do You Use Your Computer for?
The choice of antivirus depends on a great deal upon how you use your computer. Largely, there are three types of computer users in the world – the gamers, offline users, and internet surfers. Every user needs an antivirus.
If you are a gamer there are two possibilities. You could be a standalone gamer who only plays the campaign modes and does not require an internet connection or may require internet only rarely to download game updates or packs. The other possibility is that you are a multi-player gamer who plays most of the games over the internet. The one who plays multiplayer games needs to have stronger protection against threats as compared to the one who plays offline games. For the former, a strong, effective antivirus is needed.
Recommended: Best Antivirus Software for Mac
If you are someone who uses the internet primarily for web surfing then it is best to get an Internet Security suite. This software comes with all the antivirus functionality as well as added protection against web threats such as key loggers, malicious browser extensions etc. Internet Security can also remove the tracking and spyware programs from the computer. In fact, most such protection tools come with firewall modules as well.
If you happen to be an offline user of the computer, you would still need an antivirus. This is because you may still need to install applications from an external media and use the removable storage devices such as USB drive. Offline users do not need as extensive protection as other users. Even free antivirus can be good enough for them. We will learn more about free and paid antivirus later. The free programs are capable of detecting whether a file or external media contains any threats or not.
Consider Your Computer Specs
The hardware configuration of the computer should also be considered while choosing an antivirus or any other protection tool. Feature-loaded antivirus software tends to slow down the computers that have moderate or low specs. The threats are evolving themselves every day to keep up with the evolving protection technology. As a result, antivirus developers have to add more and more protection features. While the modern antivirus programs are quite exceptional in detecting and removing threats, they also are heavy in use. They have to keep running in the background all the time to provide real-time protection. This is why they always keep consuming system resources including RAM and processor. If you have a high-end antivirus on an older computer, you will see a considerable decline in performance. Therefore, you may have to go for a free antivirus download, which is lighter. Sadly, whether you like it or not, you will need to strike a balance between performance and protection. Of course, there are some antivirus programs like Bitdefender that are capable of providing maximum security with minimum resource consumption.
Recommended: Best Rooting Apps to Root for Android
Free or Paid, Which One to Buy?
This is the question that has baffled many computer users and continues to do so. There are several free options available out there and we often feel inclined to install them instead of paying for protection. If you are looking for all-round, comprehensive protection, then without any speck of doubt I would recommend the paid version of any antivirus. There are some developers that offer both free and paid version of their antivirus software. One such example is Bitdefender. You can install the free version with the license to use it for an unlimited period of time. You can also upgrade to the paid version which will give you more features and better protection.
I personally feel that it is best to go for the paid antivirus. When it comes to the safety of your computer and personal information, there can't be any compromises. While the paid tools cost you money, they are usually affordable. Most antivirus programs offer you a one-year subscription for the price you have paid. Some good antivirus even cost you less than $10 for a year.
The good news is that most paid antivirus programs also offer a trial period of one month.
There is one more thing to make a note of. DO NOT use the cracked version of a paid antivirus. While it may seem like a viable option in the beginning, it can cause more harm to your computer than good. The cracked version itself may be a virus. And if it is not, it is not guaranteed to provide proper protection. It may not have the same features and will not provide regular updates for protection against new threats.
Worth Reading: Guide to Download Tubemate for PC
Common Features to Look for
Whether you are buying Bitdefender or any other program, there are some common features you would like to consider. Here are some of them:
Virus Scanning and Removal
Script Blocking
Malware protection
An exhaustive database of the presently known malware
Automatic and regular updates with new virus definitions
Besides the above, some high-end antivirus programs also offer the following additional features:
Protection against ransomware (the malicious program that hacks into your computer, keeps your important files captive and does not release unless you have paid the demanded ransom)
Firewall protection
File shredder
DNS protection
Conclusion
There is a variety of antivirus software out there in the market. Choosing the right one could be a bit challenging. There are many things to consider including your computer specs, how you use the computer, what type of protection you require, and of course your budget. I hope that the above points will help you choose the right tool.