Not all POS systems are created equal. Some have great features that come as extras, and others are simply barebones point of sale systems for tracking monetary transactions. When you're choosing a POS system, it's essential that you be sure it has these three excellent features. Without these features, you won't be getting the most out of the POS experience. After all, you paid for it, so why not make the most of it? Here are three features your POS system needs to have.
Recommended: 5 Common Misconceptions About POS Software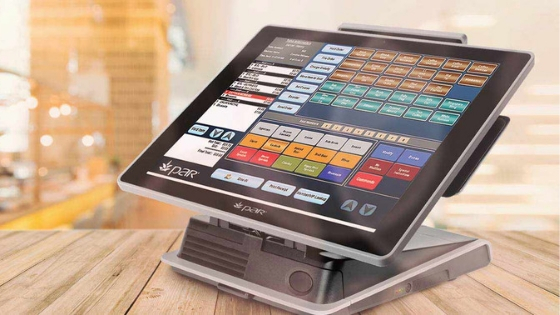 1. Inventory Management
With selling products comes the laborious task of tracking inventory. This can be tedious, to say the least, engulfing hours of labor to get the counts right and track anything that was miscounted during the previous inventory check.
Many modern POS systems come with effective inventory tracking tools that allow you to not only track the stock you sell, but also streamline returns, adding new items or deleting old ones, receiving shipments, and return or exchange items.
With automated inventory tracking, you'll receive notifications when stock is running low, so you'll never run out of that top-selling item that you know will be in demand. This makes it easy to create orders ahead of time to ensure you're restocked before you run out. You can even customize when you're notified, so the notification doesn't come when there's only one of the item left in stock.
The inventory software included in POS systems is also easy to use, which means you won't have to spend precious hours training employees on complex or otherwise confusing software. Simple, intuitive interfaces make POS inventory management simple and straightforward, eliminating the steep learning curve that comes with a lot of inventory software.
2. Easy Product Search
Products should be easily accessible in your POS system not only for inventory purposes but for checking prices and showing customers any variations of the product. Your POS system should have a simple search bar and customizable profiles for each item that includes a description of the item, category, a thumbnail, and the price.
Easy accessibility means quick searches when customers have questions regarding specific items or promotions. This eliminates the wait time and therefore helps customers feel more at ease when shopping at your store.
This shortcut also makes adding and deleting items or adding promotions quick and easy for anyone operating the terminal. This should be a simple process to begin with, but many outdated systems are difficult to navigate and even more difficult to enter information into.
The ability to separate products into categories makes organization much more effective and increases search time by that much more. You can set any number of categories for maximum organization of your inventory.
Overall, having a POS system ensures that your stock is easily accessible and can be edited as needed.
Recommended: Tips and Tricks that Will Help You Make the Most Out of Point of Sale Systems
3. Multiple Payment Methods
The way we spend our money in constantly changing with the introduction of new technology. Gone are the days of solely exchanging paper or coin currency, replaced by the ease and simplicity of credit and debit cards.
Today's payment methods even go beyond swiping or chipping credit cards, however, with methods such as Apple Pay and other touchless payment methods. Now our smartphones act as a credit card holder, and it's essential to your business that you can accept various payment methods.
Be sure that your POS system can accept credit and debit cards, cash, and touchless payment methods like Apple Pay. This is the standard for payment methods, ensuring that you're covering a wide customer base. You'd be surprised how many people will turn away from a business because they don't accept the customer's preferred payment method. Flexibility puts you ahead and appeals to a greater customer base.
Other Features To Consider
The three features above are considered needs, whereas these extra features are simply nice to have. If you use a POS system for inventory management, why not use it for employee management as well? Many systems come with employee performance tracking, allowing you to track breaks, hours, and sales performance.
Another great feature to look for is a mobile terminal. This helps eliminate the need for static checkout terminals and cashier-only job positions, effectively turning your staff into walking points of sale. You'll find that lines move quicker and customers are better addressed by having more bodies at work on the sales floor.
Customer managment is another awesome feature to look for in your POS system. This allows you to create customer profiles with contact info to better tailor your marketing efforts to specific customers. A more customized marketing campaign will help drive the right customers to your products and increase sales.
Finally, a useful tool to look for in your POS software is an analytics tool. This tool will help you track sales and foot traffic in the store, so as to better staff the store during busy times and be aware of what your customers are purchasing the most. Analytics are a great asset to business, as they provide helpful insight into the habits of your customers and employees.
Conclusion
POS software has evolved into a powerhouse for the small and large business alike. With inventory management, financial tracking and analytics, as well as employee and inventory tracking tools, POS systems have everything you need to run your business located at a single terminal.
Related Post: