Generally small businesses face the problem and fear exactly to start their business. It is not the problem to run it, as if you are already in the river there is nothing left to do but swim.
Good news is that now running a business is easier than ordering a cup of tea in a cafe, as various platforms like Magento or BigCommerce were developed.
Some business owners may feel shy to confess their misunderstanding something and we decided to tell about some useful tricks for those who want, but is still indecisive to take water.
Recommended : 4 Tips To Boost Customer Acquisition For Your eCommerce Store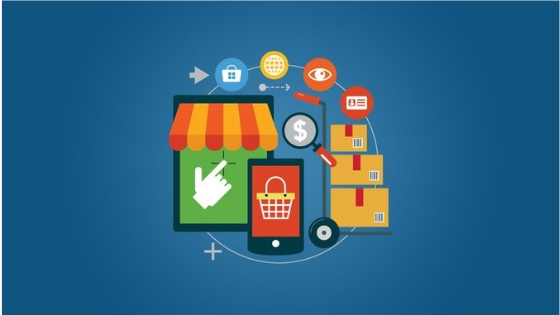 Steps to Start eCommerce Business
What I can sell? Will people buy it? How will they get it?
It can be the most difficult question. However, no time to be discouraged – use your creativity. Even drawing cats may bring you a fortune.
After conducting all these researches, you should find the way how to give your products to people.
Lifehack: those who don't feel being creative can help those who by promoting and delivering the goods. And the supplier can be found via catalogs like Alibaba or through exhibitions, fair and similar stuff.
Adapt your little business to eCommerce
It can be the most complicated but quite interesting stage.
You should create a domain and register it.
Note: the name of your domain should reveal the gist of your place and be easy to type and the simplest to remember.
Here you should also make a very important decision – to choose the platform of back-end. The user may not see or feel it if everything goes well, but if you have installed a poor or too cheap system – your business may suffer.
You may google about different platforms, if you want to have something to specific and unique – an opensource option can be the best variant. Don't hesitate to write to support, call to helpline and ask all the things you need to know.
Think about payment service provider
There is no need to tell that payments will be of great importance in your business, so it should be reliable and compatible with your eCommerce solution.
What's worth special attention?
Service fee: it may be monthly or as a commission for each operation. The best variant depends on your selling volumes and prices.
Methods of payment: there are thousands of variants for standard payments like credit card and you will have to take some work if you want to accept specific currencies like bitcoin.
Why it is important?
Your clients should feel convenient and pay their orders without leaving your page. People are quite lazy creatures, if making payment is too complicated they are quite likely to choose somebody else who have made it simpler.
Promote your business
The first thing most people think is SEO. Yes, it's true, but that's not only one.
You should also think about the content: it should bring use and entertainment. Your website is like your message to the audience, they should feel you are an interesting source.
Don't forget about social media. People spend a lot of their time on Facebook and it is wise to be near.
Spend time on advertising – it will help to attract more clients to your business.
Estimate how well everything is
There are numbers of points to check your success: the amount of visitors, conversions, the cost of your ads.
Final lines
Starting your eCommerce business is a time-consuming activity, but you will have a wonderful experience and, if everything was tuned correctly, will enjoy the results in short terms after launching.
Recommended : Getting Your Ecommerce Business Off Of The Ground: Details To Take Keep In Mind