Being part of the technologically advancing era, ever-rising professional competition, and transforming markets, making career choices, and staying updated on marketability is what matters for a brighter future. Nowadays, when every piece of information is literally in the palm of your hand and just a click away, it is not easy to predict which technologies will invade the future market, make a bang, and give you more opportunities and scope, in terms of building a career and seeking a secure place in the job or business market.
Also, the global pandemic has caused a major paradigm shift, since every business or service has gone online, accompanied by a major rise in internet plan subscriptions. Because the fact is, we cannot imagine our lives without a fast and consistent internet connection, like Time Warner internet, these days. Almost every technology, gadget, or service is internet-based. This also depicts how the tech field demands internet access and skill proficiency for a successful journey into the future. So, without further ado, let's dig into the top sought-after technologies and skills that can help you nail more success and growth.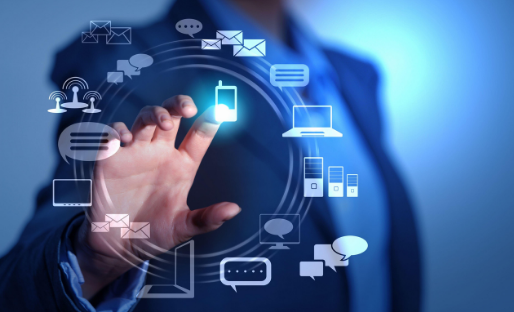 Artificial Intelligence
We all are aware that artificial intelligence is emerging as one of the most highly demanded technologies, which is surely going to be a game-changer soon. With its growing adoption in almost every industry, it is no surprise that AI became LinkedIn's top emerging job skill in 2020.
AI is a vast concept, which aims to design machines to act like humans. AI is becoming more and more mainstream as businesses continue to make use of this technology to deal with the increasing demands amidst the COVID-19 crisis. It enables companies to offer better features like natural language processing (NLP), and automated speed recognition (ASR), etc. This is the reason why companies are looking for people who have expertise in AI skills.
Data Science and Analytics
Two other jobs that are highly in demand these days include data science and analytics. Several industries are working to grow in these areas, particularly banking or manufacturing industries. Data science and analytics will result in better accuracy and effective decision-making. Data science is comparatively a more advanced field and industries are looking for data professionals.
Data Engineering
Data engineering differs from data science since it is more focused on building infrastructure and designing tools to be used by data scientists. The hiring rate of this field has seen a thirty to forty percent increase over the past few years. It is more related to software engineering. There are several interesting courses available online, especially on Udemy, where you can learn about the Google cloud platform for data Engineers.
Cybersecurity
In today's world, when everything has gone online, keeping the networks safe from hackers and malicious software has become a major area of concern. Any data loss or breaches can cause major damage to a company. Technological advancements have also resulted in vigorous hacking strategies, which in turn, pose greater security threats. Therefore, there is much more demand for network and information security. People trained in network security, in order to prevent cybercrimes, are introducing better technologies and strategies. Many turn to Cyber Leadership Institute for CISO training and to advance their career.
Cloud Computing
Cloud computing technology is also on the rise as more companies continue to switch from traditional infrastructure to cloud services. This transition has also led companies to think about creating products in the cloud, so they do not have to switch to it later. Thus, cloud skills and expertise is in high demand as the technology continues to penetrate the market. Amazon web services are among the best examples of effective utilization of cloud platforms. Therefore, this is a very promising and profitable skill to game up your tech career.
Virtual Reality and Augmented Reality
XR or extended reality is the term that is used to refer to both virtual reality and augmented reality. Be it marketing, healthcare, advertising, or manufacturing, almost every major field has started adopting this XR technology to bring forth newer possibilities, services, and features.
This is why jobs in this technology sector seem to be skyrocketing and it has become a top-notch skill. In the coming future, we will see massive growth in AR technology as it continues to be a game-changer for almost every big industry.
Final Thoughts
All the aforementioned technologies are going to revolutionize the world shortly and have so much to offer in terms of a successful career in the coming years. If you are passionate to have a successful career in tech and grow your skillset, then these technologies are the top picks to make it happen. Choose the area that best fits your interest and personality to unlock doors of countless opportunities and a prosperous future. Good luck!