With the growing customer base and need to sell and attract potential users online, it's wise to craft away to be ahead of others. One of the ways you can use it is through advertisement. However, it has to have an attractive message with the right presentation and the best platform for your advert to be effective. Given that current technology is taking over, with most customers spending time and opting to look for products online, it's best to use a forum capable of reaching a good number.
With the right platform, your adverts are capable of attracting potential customers and earn you more. You can use native advertising on different advertising platforms to achieve this. But then, which is the best native advertising 2021 advertising platform? Read on to understand all these.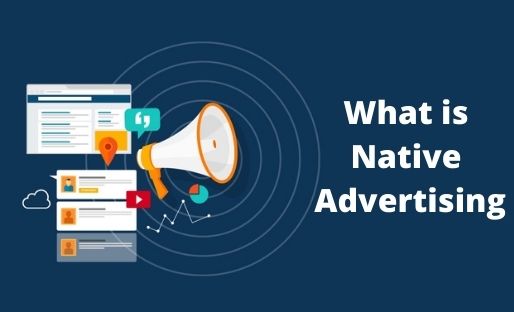 Understanding Native Advertising
Native advertising uses a paid content on your platform, which can be in the form of videos, articles, or infographics. For the content to qualify to be native advertising, it must follow the platform's style of publication. In this case, it becomes hard to identify the advertisements since they look like the site's content.
Meaning of Native Ads Network
Usually, creators of the advertising content (publishers) and those who buy their website's content (advertisers) have to connect. A marketplace makes it easy for them to interact, by providing where they can buy and sell the advertisements. The advertising network helps both the advertiser and publisher get either traffic or promotions digitally.
The Best Native Advertising Platform In 2021?
It's advisable to use the best native advertising network to increase your marketing reach. Working with the best ad network will enable you to have the best native advertising. The following are some of the best native advertising platforms you can go for.
1. Outbrain
One of the best advertisement platforms you can opt for is outbrain. It's among the top 3 popular advertising platform with a rating of 5, which high ranking publishers go for. Some of its trusted publishers include leading media houses like BBC. Outbrain can reach billions of online users, which makes most companies opt for it. It allows its publishers to obtain the best demand-side platforms. It has 18 offices globally and operates in 14 different languages with 14 years of native advertisement experience.
Advantages
It allows you to choose the pricing model, and you can also pick on the type of native advertisement to use ;
Using outbrain, you'll control and manage your websites content to generate more income and interact with an informed audience.
Disadvantages
At times it's challenging to reach customer care.
2. Taboola
Another reliable platform you can use to attract more traffic and pageviews is Taboola. It's the best choice for publishers like USA Today and The Huffington Post, with a rating of 5 out of 5. Taboola not only gives high traffic but also is a good place to get recent and quality content. Read the taboola review to understand how it can help you achieve high traffic and also make your website users get recent and quality content.
Advantages
It allows marketers to place their advertising using various modern advertising technologies. Taboola gives a $100 payment threshold ;
Taboola is the number one discovery platform globally, capable of getting 1,4 users in a month ;
Has the best customer services.
Disadvantages
You can't bid on some sites.
3. Plista.com
You can also use plista.com for your native advertising. It has native formats that are engaging and give the best results with thousands of publishers. Plista has been in operation since 2008 and is in the USA. It has a 4.5 rating out of 5. It's capable of giving high-quality content or adverts according to your expectations on any device or channel.
Disadvantages
It uses two languages that are German and English.
4. MGID
If you're looking for the leading innovative platform, go for MGID. It the only native advertising that makes all parties grow their revenue. It allows you to do self-service marketing to achieve your marketing targets by creating more advertising impressions with a different format.
MGID aims to give the best user experience and interactions through digital media. It's among the top three native advertising platforms with a 4.5 rating worldwide. MGID operates in more than 70 languages with not less than 850 million unique visitors per month and a GEO targeting of at least 200.
Advantages
It requires at least 90000 visitors per month ;
It has various pricing models like RevShare, CPC, and CPM with a minimum of $100 as a deposit.
Disadvantages
Require a deposit and has the admin control, which doesn't favor new users.
Which Native Advertising Platform Should You Use?
You can use any native advertising platform so long as it fits the content of the advert. But ensure you look at your budget as a company, your site's traffic, and the kind of network you need.
Don't forget to consider factors like the set-up procedure, and the pricing model. It would help if you also looked at the quality of the advertisements and the advertising network requirement.
Conclusion
If you have a website, make good use of it to earn extra income by incorporating native advertisements. All you need to do is ensure the advert connects well with your site's content to give your visitors the best user experience. However, ensure you use the right native advertising platform and network to earn more.
Recommended Reading: