Grasping all the ins and outs of SEO can be intimidating, but it's a skill many know they need to help their business succeed. SEO has become a vital part of running a successful business and bringing in traffic to your website. Using an SEO tool can help for things like keywords, site audits, track backlinks, and get information on competitors. Not only will a good SEO tool to improve your rankings, but introducing new automated processes can also help to save you time.
Some may choose to hire someone for SEO consulting, while some are determined to master it on their own. Luckily, there are many tools and resources available online to help you get started.
Finding the right SEO tools that fit your business's needs can be a challenge. If you're looking to get started with SEO, here are some the best tools to use.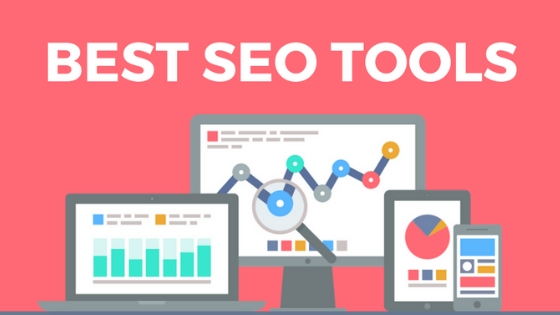 Best SEO Tools
#1. Ahrefs
Ahrefs reviews your site to show which areas need improvement and makes sure your backlinks are from other reputable sites. By analyzing your competitors, Ahref can keep you informed on how to make better decisions to help you get to the top. A favorite of many, Ahref is worth purchasing a membership.
#2. Google
As the most used search engine, Google also comes with a variety of free tools that are helpful for SEO.
Trends. Google trends can help you find the right keywords and gives you insight into keywords over time and in certain geographical areas.
Analytics. By showing how many visitors use your site, Google Analytics can help you what you're doing well in and what you can improve on.
Search Console. Search Console helps you understand how your site is shown on Google so that you can perform better. Using Search Console allows you to receive alerts about any issues on your site that need to be fixed.
#3. Nightwatch
Nightwatch is an all-in-one SEO tool with an intuitively-designed dashboard that lets you quickly view your most important metrics. With Nightwatch, you can customize reports, run site audits, discover keywords and competitors automatically, and more. In addition to their range of paid plans, they also offer a free Chrome extension: SEO Search Simulator by Nighwatch.
#4. Moz Pro
With keyword research, rank tracking, and link explorers, Moz Pro is a worthwhile investment. Moz Pro can also crawl your website to look for any errors and provides recommendations for anything that you may need to fix. They also have a Chrome extension that can give quick metrics on any page.
#5. SEMRush
SEMRush provides insight on how your competitors are doing and compares traffic, keywords, domains. Many people enjoy SEMRush because it gives you easy access to your ranking information and has several pricing options.SEMRsuh also kelps you find other businesses to reach out to for advertising opportunities.
#6. Answer the Public
A free tool that also offers premium plans, Answer the Public uses suggested searches from Google and Bing to show you which keywords to include in your content. This tool helps provide insight into what users are searching for and topics for new content. With Answer the Public you can create content that will be more engaging and more likely to be shared.
#7. Majestic
Majestic can help you keep track of where your backlinks are and how well they're performing for free, or you can sign up for a subscription plan. While it also has keyword tools, it'd main function is to check referring domains and backlinks. In addition to information on your site, it can also provide information on how well your competitors are doing.
#8. Screaming Frog SEO Spider
Able to quickly perform site audits, Screaming Frog has become a popular tool. Screaming Frog analyzes your website to find any errors, duplicate content, or broken links. This tool is available for free and also has a paid version.
#9. Ubersuggest
Neil Patel's keyword finer, Ubersuggest, helps you find keywords and the search intent behind them. Ubbersuggest also allows you to look at which of your competitors are ranking for keyword phrases and the best performing content pieces so you know what topics your audience is interested in.
#10. SEOQuake
This free Chrome extension that quickly conducts on-page site audits, keyword analysis, and compares domains and URLs. SEOQuake also provides you with an SEObar that makes it easy to quickly analyze all the parameters of any landing page.
#11. SpyFu
SpyFu comes with both a popular free version and the option to upgrade to a premium version. With SpyFu you can see who your biggest competitors are, and you can also see a 12-year history of how many organic keywords they have, how many ads they have created on Adwords, and how many clicks they get.
#12. Woorank
With Woorank you can get in-depth reviews of your website to better learn how well you're doing on things like SEO, usability, and mobile and presents it as a branded PDF. Woorank also provides personalized marketing checklists and tips on how to improve your SEO rankings.
#13. Raven Tools
Raven Tools provides automated reports for SEO, PPC, and social media that can be sent out weekly, monthly, or quarterly with data from Google Analytics, AdWords, Search Console, Twitter, and Facebook.
Blogger outreach plays an important role in your SEO campaign. You need to always target right kind of sites for your niche. This can be done only through experts. If you are looking for quality blogger outreach for getting good links, you can check out Degions. They are highly professional at what they do.
Conclusion
So here are some Best SEO Tools which you can use to monitor your website traffic and backlink for better grow.