Before jumping to any startup, you have to think twice as people quit their full-time job to start a new business. And when you are taking such a big step, you must consider many things, especially when you do not have any idea about the market.
Starting a new business is now a game, and you can't play it like a game (of course, we know higher the risk, higher the reward; but not when you put your lifetime income in your startup). Also, it is not to control a hurricane like a task. But yes, you need to be careful.
Before launching your startup, you need to ask yourself a few questions. And today, Wrike is here to share with you some helpful tips related to your new startup. It includes some checklist to follow, essential things to consider, and the use of some advanced tools like collaborative tool or project management tool (if you are working with an extensive team). Let's start then!!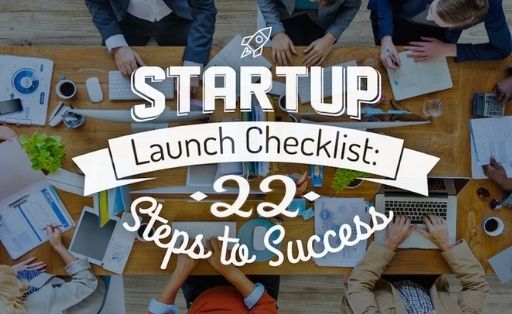 Your Startup Launch Checklist: A Path To Success
For your startup, you have a complete plan on paper; you are in the right direction. But you don't have a plan including funding, setup knowledge, market research, competition, marketing plan, etc., don't worry; we are here to share with you a complete guide.
Foundation work:
It includes six different checklists. First of all, you have to choose your product or service. After that, choose the market and do proper research. Once you have decided on your design and developed your product, you must select a business structure. Next, make a throughout business plan with all pros and cons. It will minimize all your sudden surprises.
If you plan to launch your unique idea or plan to expand your business, it is advisable to protect your assets by claiming your patent, trademarking your name, etc. And with the concept of business, you have thought about the name of your business, so I don't have to point out that thing.
Advice, support, and funding:
A great idea needs great minds. One might have some strengths along with weaknesses. So, it is advisable to find someone who can balance your positive and negative points. Also, find a mentor who can give you proper advice, solve your queries and business-related problem.
If you have money, it is best but if you haven't, search for funding. It can be loans, crowdfunding, or equity investment. Make your presentation pitch powerful with tiny details and transparency to get funding. If you are getting more than one investor, do little homework and research about each one.
Team, market, and sales:
Build your team; make sure you just don't look for experience. In today's fast-growing world, talent is necessary. Also, you need an office space or outlet for your thriving team. Even though you are a startup, make sure you try to develop it as a brand from day one. Make your business sustainable and viable for your targeting audience. For that, you need proper market research. Once you find your target audience, start experimenting and create a strategy to get a new and recurring client base.
Be a student:
Make sure you try to learn from your surroundings. Learn from others' mistakes. Do not repeat what other people have done wrong. And when you reach a certain point, get the proper tools to manage the chaos of life. Be a good leader, not a boss!
It is all about some things to consider before launching your startup. Hopefully, we have covered all the important points. If you are stuck somewhere, you can ask for help. What do you say? What is your startup plan? Share with people to help them.
Here is a good Infographic brought to you by Wrike collaborative tool