Thanks to technology, we are now able to use smart devices in our kitchens. It really doesn't matter whether you are just a resident meal maker or a chef trying to prove yourself, these devices can indeed help take your culinary skills to the next level. They are design to make preparing a meal easier that way, you can pull all tricks you need to spice up your cooking.
In a restaurant setting for example, you need devices both at the front and back ends of the premise to ensure that things are flowing seamlessly. Today, it is almost impossible to manually operate your restaurant. In relation to this, we've highlighted 5 of the most important kitchen gadget every restaurant needs to own to enhance efficiency.
Recommended: 3 Simple Tricks To Improve Your Restaurant Using Restaurant Data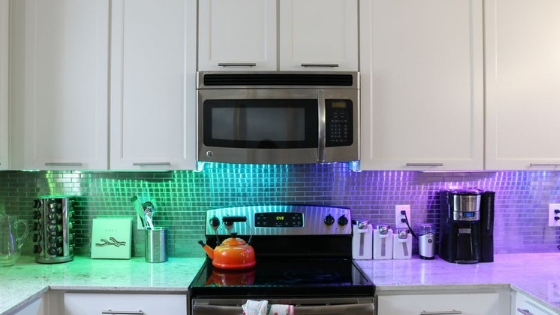 Best Kitchen Gadgets
1) Inventory Management Gadget
Imagine being told that you've run out of a certain ingredient in the middle of a busy day! This not only throws you into chaos but it also sends the wrong message to your customers because chances are that they'll go home with empty stomachs.
However, this should not be the case with a properly installed inventory management system. What such a system does is that it will take count of all your inventory on a regular basis and give you reports regularly. As for the more sophisticated ones with online connection, they'll even place orders on your behalf in case you're running out of stock.
2) Kitchen Display System
At your cooking station, you need to have a kitchen display system installed to automate your processes. The gadget needs to be installed at the back of your restaurant so that it can keep track of every order that is placed. Ideally, this helps to minimized interaction between your chef and your wait staff which at times if encouraged can lead up to delayed orders. In addition, the system also automatically updates orders throughout the different stages of cooking thereby giving you an opportunity to monitor the process and identify any hiccups.
3) Customer Management Applications
Installing a restaurant wait app can go a long way in helping you gain control of the influx of customers visiting your restaurant. The very last thing you want is for you to have many customers in your restaurant and not be able to contain them. The app also allows you plan for your both your staff and inventory ensuring that they are both available on a need basis.
4) A POS Gadget
Compared to a cash register, a POS system has an upper hand because it can perform a number of functionalities better than the register. First and foremost it largely saves you time by reducing your customers wait time and also helps you to quickly process orders. Since it also minimizes on human errors, it enhances customers' satisfaction which is always good for business.
Perhaps the most notable difference between a POS and a cash registers their ability to accept e-money. Most of the modern systems do allow both mobile and contactless payment. They do accept both credit and debit cards as a means of payment which is always encouraging to customers.
5) Controller
Otherwise referred to as the brain of the restaurant, this gadget connects all the aforementioned devices into one system thereby ensuring that they individual components are working seamlessly for the good of the business.
Basically, it is the computer that controls everything in the restaurant. This computer gives the manager all the access they need into all running operations hence making it easier for him to monitor activities and identify any bottlenecks.
Recommended: How to Start Online Food Delivery Startup?