Nowadays whether you are staying in The Metro city or any small town in India, People are showing positive response to online Food delivery and are placing order to get Their Food Delivered at their Doorstep. The online Food Delivery in India is also witnessing growth of 15% in every quarter of financial year. The People Are favoring online food ordering because of the convenience it provides and People get attractive discounts also.
One can assume to get High earning and Growth if they associate themselves with The Online Food Delivery Business. So In this Article I will Discuss with you How to Start Online Food Delivery Startup.
Recommended: 5 Startup Business Mistakes Startups Should Avoid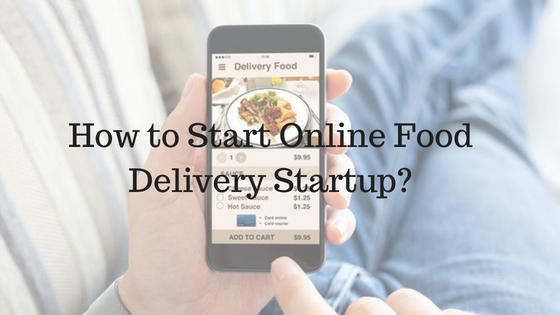 What Is Business Model of Online Food Delivery?
In This Kind of Business a restaurant has to make an App or website where the Customers can Place the order and Make Payment for The Food Order. Once a Customer Places a Order and make payment , Order Receipt is generated and Is sent to The kiosk in Kitchen where chefs complete the order and a delivery Picks up the order from the restaurant and delivers it to your Doorstep.
How to Start Online Food Delivery Startup
1). Conduct a Market research
First step in Starting an online Food Delivery startup is to conduct a Thorough research of How This Industry Works, what sort of Equipment and Kitchen Supplies do you need, what are Your Major competitors, what are Legal formalities Related with this business and Marketing and Promotion works in This Industry and What are the standard Operating procedure.
2). Create A Business Plan
After You are done with conducting a Market research , The next step is to Create a Business Plan where you need to Outline Mission , vision and Principles statement of Your business, Investment required, Standard operating Policies , Policies and Guidelines for Business operation , Equipment Required, marketing and promotional Activities, area Required for Restaurant or Kitchen and other Business related information.
3). Raise Funds for Your Business
Now when you have crafted a Business plan, you are required to raise funds For Your Business. For This purpose you can approach a Bank which is Traditional source of getting finance for the business or you can approach a Investor Or venture Capitalist or If You have Gold , you can use it to get gold Loan or You can Take out a Credit card for the business.
4). Get Business Registration
To register you business it is advisable that you register your business as a Private Limited company Or Limited liability Partnership as these Business entities are best suited for Startups, Small and Medium Scale Business. If you are single owner then you can go with the Partnership Firm Registration and Open a current bank account. Registering your business as Pvt Ltd Company or LLP will attract more investors for your Business and will enable to attract More Customers for the Business. To Get Business registration you need to contact a Legal service provider or CA, CS and ICWA Firm.
5). Food License Registration
Food License Registration is required by all Food Business operator to commence Food related Business in India. Your Business will be termed as Illegal If you start Your food Business without Fssai License. So you need to Contact Fssai Consultant to get Fssai License as Soon as Possible.
6). Create A Good Website
You need to make a good website for your business which is Responsive i.e. it should be made in such a way that it can adjust itself according to pc and Mobile screen size. And also Website should Load fast also and should be well designed. To Create a Website you can seek the help of a Professional web designer.
7). Hire Kitchen and Office Staff
To Hire the Kitchen staff you can take help of A Pofessional Restaurant Consultant or Labour contractor who specialises in Recruiting Kitchen Staff and For Hiring Office staff you can Take Help of a HR Consultant.
8). Use Digital Marketing for Promoting Business
If You Look at Swiggy and Zomato They are very active on the social media Platforms and they Use these platform a lot to generate Sales. For Online food delivery Business Best way to get Customers is to perform marketing and Promotion by using Social media platforms and Online Ad Campaign. For This Purpose You can take help of Digital Marketing Agency in You city.
Conclusion on Online Food Delivery Indian Start-up
To conclude This Article I would like to say that when you start to run This Business, You need to make sure that you give priority to good customer service, fast delivery of food and never compromise with the food quality to gain success and High growth join this industry.
Recommended: