Today in the age of social media, everybody wants to make their presence felt and tell the world what they are up to. Now, while you are on a holiday, the need to upload pictures and update your status is even greater. During this time, the most convenient option available is the free hotel Wi-fi. But are they safe to use? Is there a risk of using these public hotspots? Well! The answer to this is YES. Here, the risk is that through the encrypted radio waves, your information can easily be accessed by an outsider. Worse could happen, if there are devices around you that have malware, through these open networks, the hacker can easily push infected software on your computer and steal your valuable information.
Recommended: Best VPN Apps for Android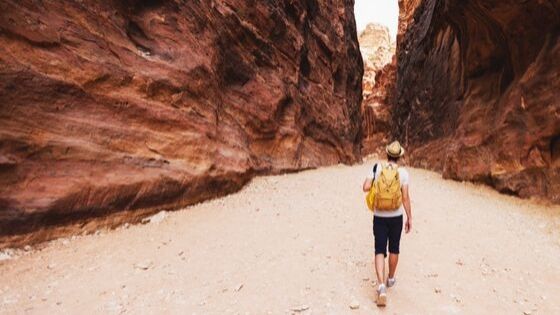 Let's understand what does VPN stand for and how it can help you to secure your devices, even when you use public Wi-Fi?
VPN stands for Virtual Private Network. It is essentially a private network that established a connection between your device and the web, that you wish to browse. You can simply change your IP location, encode your data and use apps and websites freely. Moreover, VPN protects your systems from harmful malware. So even while you are traveling and are using, open Wi-Fi, the VPN protects all your data, including emails, voice chats, and online documents.
So, let's look at how VPN can make you use the internet like a King
1. Use VPN to book cheaper flights
With VPN you could use anonymous IP addresses to find out the cheapest flights. The same flight can offer different prices in different countries. So, through a VPN you can browse the best prices. For example, if you stay in Australia but are traveling to Singapore, then by using the VPN server of Singapore, you can get the domestic rates that are available to the locals of Singapore. The airline server will think that you have logged in from Singapore and provide you with the domestic rates. Isn't that a jackpot deal!
2. Access Blocked content
You might be in a country where a certain website is blocked by the government. For example, you are in the United States then you might wonder, how to watch AbemaTV abroad here. We all know Abema is a Japanese TV, and its broadcast is restricted abroad, but the good news is that with VPN you can connect with the respective country server, and access the content, like a king.
3. Safeguard your mobile money
Public Wi-Fi is a risky affair for travelers because nowadays all their money is stored virtually on various e-payment apps. So, you might need to think twice before making an online transaction on the open Wi-Fi, but with VPN this risk can be 100% evaded. It will secure your device from hackers and safeguard your money.
These are some of the benefits of having a VPN connection while traveling, but there is a checklist that should be followed to secure your device and use the internet freely.
1. Avoid Free VPN
Nothing good comes for free. The free VPN might be a trap, planned by hackers to enter your system and steal valuable information.
2. Buy from a trusted source
Not every VPN provider is genuine, so buy only from a trusted and renowned company. Check for reviews and make a wise choice based on quality and not cost.
Conclusion:
For those who cannot live a day without the internet, even while traveling. The best solution is to purchase a VPN that would secure their internet viewing experience and make their trip a happy one.
Recommended: 10 Ways to Improve Gaming via VPN