Are you wondering why you need all this revenue management fuss when your business is doing more or less well? In this post, we'll share more details on some of the main advantages of revenue management systems.
Generally speaking, businesses use revenue management software to see through their potential clients' behavior patterns and anticipate their actions. The purpose of this, naturally, is to convert as many leads as possible into customers and increase the company's revenue.
Getting a complete idea of your company's revenue is not a cakewalk. That's why more and more business owners choose to use a solid revenue management system to finally boost their revenue recognition and forecasting possibilities. Keep reading for more perks of using this kind of software.
Recommended: Best Inventory Management Software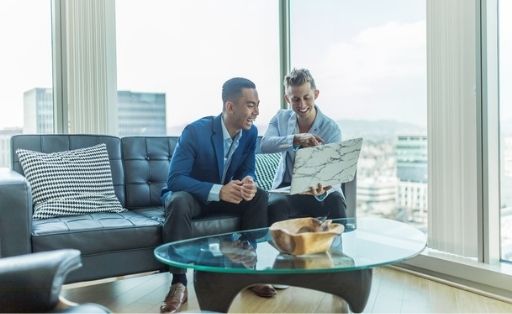 Why Your Business Needs Revenue Management
Irrespective of the field of work your company specializes in, revenue management software will aid your business in automating income calculations, monitoring the performance of products/services you sell, and optimizing your marketing strategies. Furthermore, it will prevent human errors, the use of outdated systems, and excessive reliance on the highly ineffective manual processes.
A reliable revenue management system is not only about increasing your company's income. It's also essential for your clients' satisfaction. By combining your ordering and invoicing processes in one feature-packed system, you contribute to making your business error-proof, delay-free, and based on effective communication. With the salesforce for outlook, you'll get to achieve all that and even more.
More Perks of Revenue Management Software
Using a top-level revenue management system will provide you with a comprehensive analysis of your revenue. Here are some more vital benefits of revenue management software:
No more manual calculations;
No more errors;
Heaps of time and money saved;
Paper-less (read as eco-friendly) workflow;
Ideal clarity throughout your entire revenue recognition process;
The possibility to store your income data in one secure digital place.
Choosing the Right System: Food for Thought
The best revenue management application is capable of recognizing revenue from an array of sources, such as orders, contracts, invoices, projects, etc. Make sure that software that has caught your eye excels in handling advanced use cases and coping with multi-component tasks.
Furthermore, the most suitable revenue management software for you will function seamlessly with the rest of the business-oriented programs you use (accounting software, CRM software etc.), while integrating directly with them. Last but not least, remember that the best tool for you adjusts to your company needs while empowering you to forecast revenue on multiple levels and using a variety of source data.
Conclusion: Explore Your Customers' Expectations
Revenue management provides your business with a better understanding of your clients' needs and expectations. By knowing exactly what your customers expect from you, you can create the best product/offer the best services to match those expectations.
Cutting to the chase, revenue management systems in their finest help business owners sell their products or services to the right clients at the right time and at the right place. If this scenario sounds very appealing to you, then you should definitely give a good revenue management system a go. Have anything to add on the topic? Leave a reply in the comment box below.