The Internet is filled with articles like "Tinder helped me find my love." But everyone is silent about the fact that such success stories are quite rare. We decided to dispel your illusions and talk about the main reasons why all the most popular dating apps are not as "special" as you might think they are.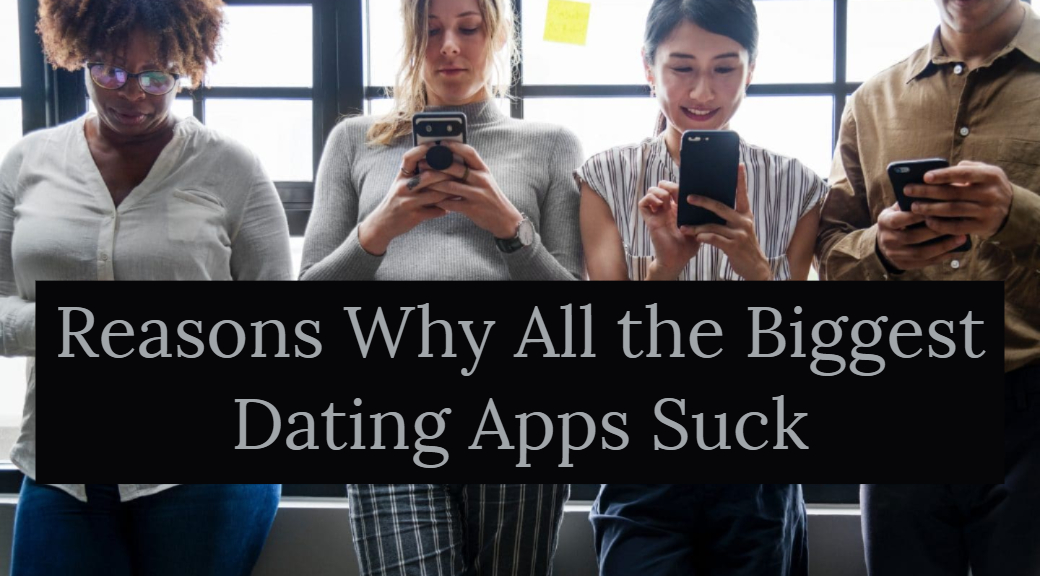 There is no "chemistry" and "spark" in apps
Lovers often say that there was a certain moment, a spark, if you will, that ignited between them. But what to do with Tinder? How to ignite the same spark if you look at lifeless photos of each other on the touchscreen? The answer is simple – you can't. Those who found their partners on Tinder are just lucky, and this is rather the exception to the rule. Tinder is more suitable for a one-night stand or people that are in search of people to go to the movies with. It's time to finally recognize this and live on.
There are too many of these apps
In the 2000s, social networks were considered the most progressive Internet idea: first Facebook-like giants were born, and then they were endlessly cloned by startups who believed that people should be divided according to interests.
Social networks for those who love sports, social networks for businessmen, social networks for musicians, social networks for cosplayers – in 99% of cases, these projects did not take off, although their founders told us how cool it would be to spend time communicating with people of common interests. Now the same situation has developed in the market for dating applications because companies still have this idea in mind. What happens after a date depends only on the users.
Of course, tons of niche apps for people that know what they want came to be. Want some quick sex? Please download this app. Looking for people that like literature? There you go. Just want to drink wine in a nice company? One swipe right will fix everything. Want to meet a man in a relationship? Sure, why not? On the one hand, the specifics are wonderful. On the other hand, the market is bogged down in applications which no one really uses, and if they do, there is an already established community of people. As a result, a person still returns to large applications and spends time trying to find out what their interlocutor wants: Romance or just a fun company?
This is a way to increase your self-esteem
Yes, yes, far from all people download various applications to search for a partner. All of us (even if we hide it deep down from ourselves) want other people to like us. Dating services, where you are chosen by photo, help to cope with self-doubt at least for some time. Of course, there is a flip side to this coin – such applications can also damage one's self-esteem.
Many use these services to kill time
Procrastination is our favorite thing in the world. When Instagram is no longer entertaining and browsing the feed gets boring, people decide to swipe pictures instead. Well, why not? It's basically the same thing.
People behave differently online
In the 2010s, it is no secret to anyone that on the Internet, you can present yourself as someone else, showing only your best sides or, in general, inventing a person with whom you have little in common as an image for yourself. And this is the issue, you don't really know a person you are communicating with that well, you only know the best of their qualities.
The chances of meeting someone are not so high
If you are a heterosexual man, we have bad news for you: women are twice less likely to swipe right on Tinder. We are confident that this imbalance persists in other applications as well.
Anyone looking for a couple in applications is not always free
Having met someone outside the smartphone world, people forget (intentionally or not) that they have an account in a dating application. One evening, they may not resist the temptation to talk to someone there. And it doesn't matter that someone on the other side has completely different plans for such communication.
You will miss the chance of a real relationship
It's harmful to look at the smartphone screen all the time; everyone knows about it, but this fact does not stop anyone. But let's not talk about health. Something worse may happen – by spending time in pointless surfing on the waves of dating applications, you will not pay attention to the real world of real meetings and real people. If you never get out to actually have a date or two with people that you meet on the dating apps, then what's the point?