If you are reading this article, you might be familiar with the importance of videos and looking forward to building animated videos that convert.
Creating a 90-second video will help you in achieving great success and will also improve your company's ROI to a significant extent.
Animated explainer videos are one of the most powerful and easiest ways to engage your target audience, and it also helps them to know about your company.
According to the statistics, about 87 percent of the businesses are using explainer video as a part of their marketing campaign. About 91 percent of the marketers are considering this option in their marketing strategies as it helps them to increase their ROI.
Indeed creating a video might consume some amount of time; it is highly beneficial when outcomes of the video are taken into account. To manage the time issues, organizations outsource video services to the best animation company.
Selecting a video production company is not a difficult job, but choosing an agency offering excellent services at a minimum cost and timeframe is somewhat challenging. If I am not wrong, then you might be going through the same phase.
To help you out, I have jotted down seven best video production agencies that will surely assist you in creating awesome videos without breaking your banks.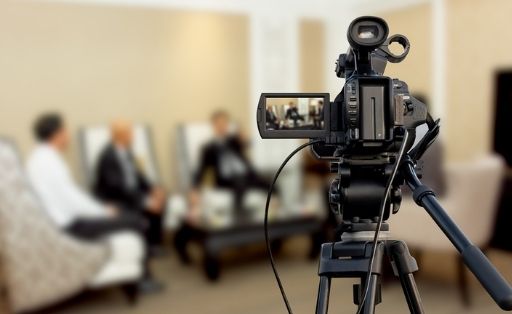 7 Best Video Production Companies for Startups and small businesses
Let's begin
webdew
webdew is one of the most recognized video production companies in India. They have a good hold in inspiring people through explainer videos. They have been offering video services since 2016 and growing exponentially by serving 500+ clients globally.
They are not only known for offering good quality videos, but also for their reasonable prices. Besides video services, they also focus on HubSpot, marketing, and websites. They have received 69 reviews so far by creating a plethora of videos, including 2D animation, Whiteboard animation, Character Animation, Line Art, Motion graphics, etc. So, if you are planning to create good quality videos for your startup within your budget, you can always keep webdew on your list.
VeracityColab
VeracityColab is another master of animation. They have been producing different types of videos to market the products and drive traffic to the site. It is crafted in California and offers video services all around the world. Till now, they have served companies of all sizes for the last many years.
They have masters in creating videos like 2D/3D animated videos, scriptwriting, story creation, animation, etc. If you want to create or edit customized videos to boost your business, then you can always get in touch with them.
What a Story
Another most popular company known for creating videos for growth-seeking agencies is What a story. They act as a bridge between low-budget and low-quality animation organizations. They understand the concept of video production and try to blend animation, branding, and marketing altogether to create a strong presence on the web.
They believe in brands just like webdew and try to meet deadlines by offering good quality services at affordable cost. They have received 24 reviews on Clutch to date by helping various clients globally.
Oranje
You can also think of outsourcing video services to Oranje. It is a Canada-based company helping companies to share their messages and ideas through video in a well-presented manner. If you are a manufacturing company and want to create a video, then Oranje can be the best choice for you as they specialize in the same.
They have produced more than 1000 videos for the clients and helped them to reach their targets. Once you get in touch with them, they have the potential to easily conceptualize the concept to diffusion.
BX Films
BX films is another video agency that explains the concept or stories through videos in an interesting way. They are well known for making rad videos, product videos, brand videos, etc.
They aim to continually understand the audience mindset so that they can deliver high-performing videos that visitors love to watch. They always find new ways to shoot videos and spread the story in the best possible way. Till now, they have received 15+ reviews on Clutch by providing video to all sizes of organizations.
Blue Barn Creative
Another top-class player in animated video production is Blue barn Creative. They have expertise in creating brand videos, commercial videos, micro-docs, web films, etc. Each video created by them has great videos, excellent designs, amazing concepts, and retaining an audience.
They have helped different companies of all sizes in growing and standing out of the crowd through videos. They have been able to satisfy each client with their high-quality content. It is located in San Diego CA, and claims that windows are the soul of the company. Thugs, if you have the same vision, then you can also connect with them and get awesome videos.
Kyro
Last but not least, the agency that aims to drive results through videos is Kyro. Each team member aims to learn who you are, what your needs are, and what your audience requires. They are serving all the companies all around the world with the best services.
They have a team of around 10-49 members who ensure to win the audience's heart through awesome videos. Before working on videos, they try to collect ideas and translate them into a way that engages and converts. Thus, if you want to work with verified gold, you can choose Kyro.
Know more- Thinking About Making a Corporate Video? These 4 Tips Can Help You Get the Best Results
In a Crux
Indeed choosing the best agency is not a cakewalk, but hopefully, the above checklist will help you to hire a professional team who can help you to take your business to the next level through animated videos,
So, what are you looking for?
Get ready to explore and make the right choice for your brand.
Still, having any challenges? Feel free to share in the comments below.