Customer support is a critical area that every business needs to focus on as they're scaling out. Small businesses, enterprises, and entrepreneurs need to have an effective call center system embedded into their daily operations.
While advanced analytics have enhanced all aspects of the traditional call center system, predictive dialers remain the leaders in optimizing outbound calling. They can analyze a massive amount of customer data to find the best time to contact the right target audiences.
Businesses can transform their operations by opting for predictive dialers when selecting their customer support platform. Top-tier firms are offering comprehensive solutions within the domain of predictive dialing to enable firms to become omnichannel centric.
Recommended: How to Make Your Conference Call Easy to Access?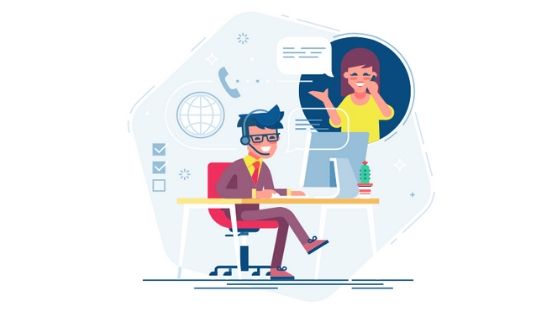 Predictive Dialers Software is Best Customer Support System
Cost-effective outbound calling
As cost remains a core KPI within the customer call center space, predictive dialers offer a highly optimized solution to companies. The automation aspect of these predictive dialers adds to the overall business model that many organizations are developing in 2019.
Predictive dialers also allow enterprises to become more agile and respond to customer queries at rapid speeds. By working within a unified desktop environment, agents are able to pull up important details about dialed customers to give them the best solutions for their requirements.
A predictive dialing system can also make multiple calls simultaneously, so as to go through a larger call list within a shorter frame of time. It can automatically record responses and find new agents for particular customer sets that aren't responsive.
Optimizing omnichannel interactions
An enterprise's end goal is to become omnichannel oriented, when it comes to customer interactions. New predictive dialers allow companies to align their marketing initiatives more closely with customer insights. They allow organizations to transform their customer support in a highly optimized manner.
As companies become more omnichannel oriented, they're able to provide the right layer of support to customers at the right time. As agents aren't tied up on long calling lists, they're free to engage with inbound queries while having access to pertinent information.
Predictive dialers have become a core component of a comprehensive omnichannel strategy, especially when it comes to acquiring new customers and upselling the existing user base.
Leveraging the power of Big Data
As more enterprises and small businesses focus on optimizing their call center operations, they're looking towards technologically advanced solutions. Predictive dialers offer the perfect solution to enterprises that want to cut down on agent downtime while optimizing for the best time for outbound calling.
Predictive dialers leverage the capabilities of Big Data, to find the right customers to dial at the right time. Opt-in customers can also choose from a dynamic range of preferences, with regards to what information they might be interested in. Then, the dialer will connect an agent with the right customer at the right time.
Big Data is also enabling enterprises to feed information back into the predictive dialer so that it learns dynamically. It can find the best call times, sequences and numbers to reach out to by analyzing hundreds of thousands of data points within the organization.
Enhancing productivity across the board
Predictive dialers are highly efficient in the way that they're designed, so as to maximize the utilization of the agents present. The automated system connects a call through only when the customer answers the phone, giving agents enough time to prepare for calling schedules.
Agents can also be automatically assigned, which leads to a more efficient system within the call center domain. Call distribution is optimized through the power of mathematical probability. The system predicts which agent should field what call at exactly what time, thereby enhancing productivity across the enterprise.
Related Post: