Do you remember when you used to listen to your favorite music through CDs and MP3s? Everyone had to buy their personal records and albums before. To put it simply, you had to own a lot of records to be able to listen to a lot of songs.
The way of listening to music before is a complete contrast of how we stream our music today. We essentially have thousands of songs, albums, records in our desktops, smartphones, and more. All you have to do is to search the title of the song or album. These music streaming apps changed the way how we experience music.
A piece of great music streaming app that anyone can use is Pandora. Pandora music app has all of the popular songs, albums, and records in their music catalog. Curious about how Pandora stacks up against other popular music streaming apps? Please read the rest of our review to see what Pandora music has in store for you!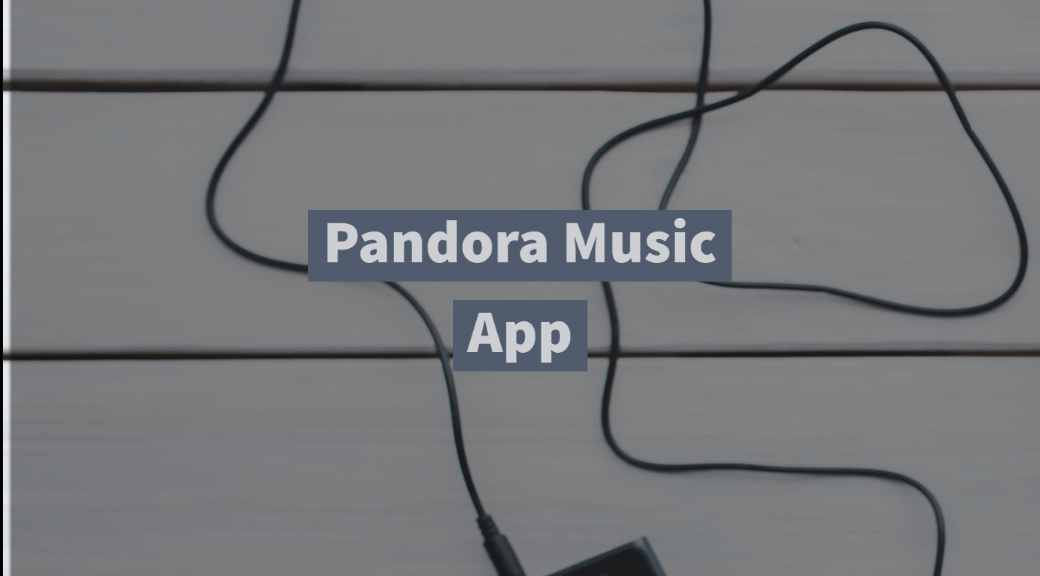 Features of Pandora Music App
Massive Music Catalog
A lot of people today do not listen to one genre of music only. You have these users that listen to almost anything that sounds nice. This fact is where these music streaming apps capitalize in and is something that Pandora can cater to. Anyone using a pandora music app will get a massive catalog of songs and albums.
You will find any genre of music in this music streaming app. All you have to do is to search for a particular song and listen to it like one, two, three. Users will also have the ability to make their playlists to categorize their favorite songs.
The diversity of the music catalog in Pandora goes from popular to indie. Any user will be able to discover new music, particularly amateur artists. You will never know how good amateur artists are until you listen to them in Pandora.
You Can Download Music
Listening to music without a connection is possible in Pandora music. You will need a subscription to Pandora Plus and Pandora Premium to do so. Take your music anywhere with a Pandora subscription.
Pandora Plus has a neat feature that anyone on-the-go will love. Being subscribed to Pandora Plus will mean that the app will download the radio stations that you listen to. You will not have any problems with forgetting to download music resulting in a dull run, commute, or walk.
Downloading music is as easy as clicking or tapping the "Download" button. You can download playlists, albums, and even podcasts. Click or tap on the "Download" button, and then that's it.
Recommended: Best Free Music Download App for Android
Listen To Podcasts
Anyone using Pandora will also have access to podcasts. There has been a recent boom of podcasting, and you can listen to all of them in the Pandora music app. Now, you have another option instead of just listening to music on your walks, commutes, and even workouts. Listen to your favorite podcast while you continue with your task at hand.
The popular podcasts are all here on Pandora. Podcasts available also vary by topic. If you want to choose to listen to a new topic, click or tap on the ones that you are interested in. Truly, there will not be any shortage of engaging podcasts in the Pandora music app.
Amateur Music Scene
Pandora music app is also a great platform for a lot of amateur artists. You can also give your music career a try and showcase your skills on Pandora. All you have to do is upload your tracks, mixtapes, and more to the Pandora music app.
All an aspiring artist has to do is create a Pandora account. Proceed to submit.pandora.com. Fill out the necessary information on the form, along with your passwords. In a couple of weeks, you should receive a response from Pandora. If everything about your track checks out, you should see your hard work showcased on the Pandora music app.
Your submitted track will reach millions of Pandora users and subscribers. Now, you have a platform to serve as a catalog of your works.
Takeaway
Now that you know everything that Pandora can do for you, it is time to download it and give it a try. You will not regret using Pandora as your primary music streaming app. Pandora will serve as a giant platform for anyone to create, enjoy, and discover good music!
Related Post: