For system and network administrators, visibility is the mantra and key to operational agility. Administrators use network monitoring tools & software for many reasons like a budget limitation or for more visibility over multiple IT layers. Whatever the reason is; these tools make their life easy.
If you are trying to figure out monitoring tools or just want to evolve tools other than you are using, you came at the right place by the right time.
Free network monitoring tools are one of the best useful software in network management platforms. Whenever your system becomes slow or falls down it notifies network administrators by SMS, Emails etc.
Now a day, IT administrators understand the need for network performance monitoring tools within the organization. But even with these monitoring tools, a simple accident can cost millions.
There are a number of open-source network monitoring tools available in the market to monitor system performance but choose the best network management software that is affordable and easy to access. Here we list out some of the best free network monitoring tools to monitor devices, services, ports or protocols and analyze traffic on your network. Also, read about Hyper-V Manager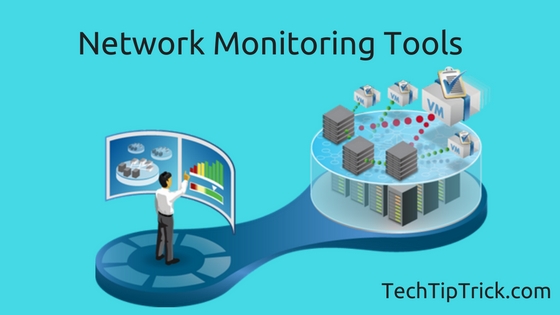 Best Network Monitoring Tools & Software
#1. Motadata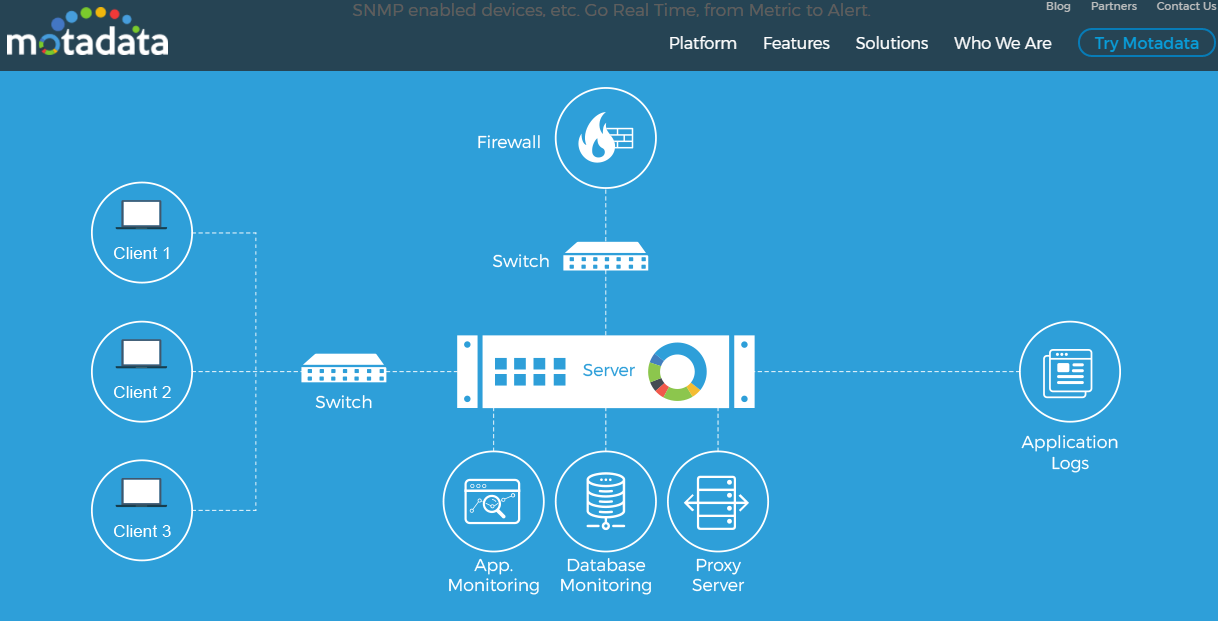 Network performance monitoring is actually a part of network management where the system constantly monitors a network or erroneous components. In case of outages or failure network performance monitoring tools should ideally inform or alert the network admin. Every organization wishes to make its IT infrastructure more agile with the use of a proactive approach to Network Monitoring.
Motadata is a unified monitoring solution that provides deep insights on NMS, flow and log data along with custom alerts. On top of it, these solutions come with root cause analysis (pinpointing the cause of the problem), which in turn helps network admins save more time.
The greatest questions would be – How do I monitor network traffic?
Which tool should I prefer for network monitoring needs?
Well, I'd say there are a lot of parameters which you must consider before making a choice:
Total Cost of Ownership;

most important of course! Pricing wise or hardware, software requirements that come along with the tool

Maintenance

; how frequently it requires maintenance Dependency on the network monitoring solution provider/vendor

Overall offering

; Like NMS + Log management + Flow If the tool does more than what's asked, then what else do we need!
High Resource Availability
Faster Troubleshooting
Speed with scale
Although this list is about free network monitoring software I am listing Motadata here considering it's out of box capability. It is paid but it provides 30-day free trial for evaluation.
Also Read: How to Hide your IP Address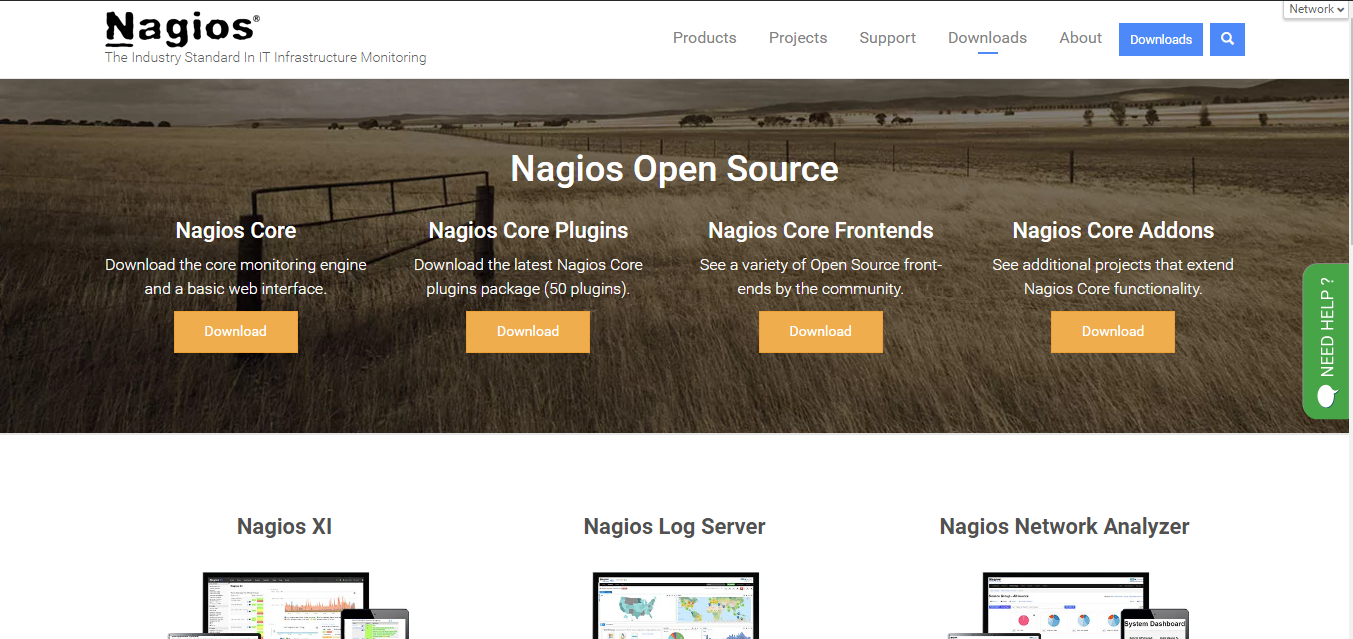 Nagios is released in 1999. This is the network monitoring tool where you can always monitor and maintain your system critical, server and application are always up and running well. Nagios is written in C, so it has everything that network monitor administrators require in the monitoring package.
Nagios monitors and alerts servers, applications and switches. This is the best monitoring tool for enterprises because when something goes wrong it gives alerts and again informs them when the issue resolves.
Previously, Nagios was known as NetSaint and this was written and maintained by Ethan Galstand and the developer's team.
#3. Cacti Network Performance Monitoring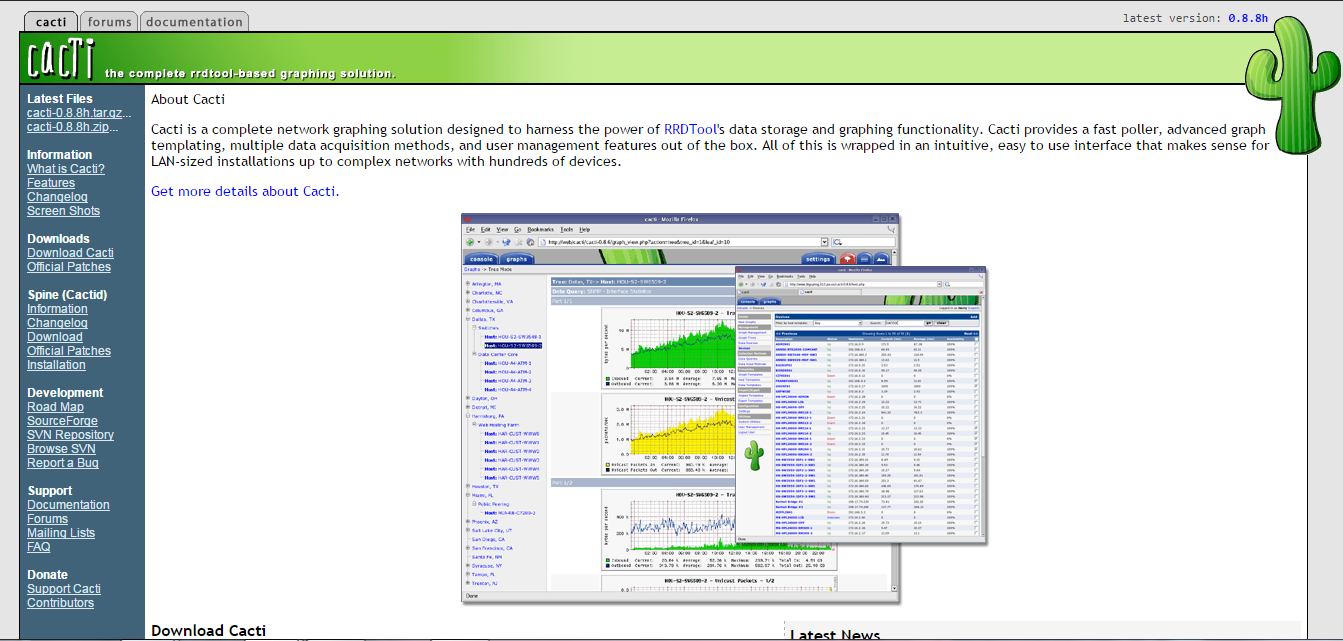 Cacti is an open-source web-based network monitoring tool. This graphing tool is designed as a front-end application for the open-source. By using Cacti network monitoring tools, the system administrator can monitor and graph network traffic monitor, system load, network bandwidth utilization, etc.
Cacti provide fast and advanced graphs with a useful user management interface. This network management software uses an industry-standard data logging RRD tool.
Cacti was released in 2001 and developed by Cacti group. Cacti are used in mid-sized user LANs that contain many devices.
#4. Wireshark Network Performance Monitoring Tools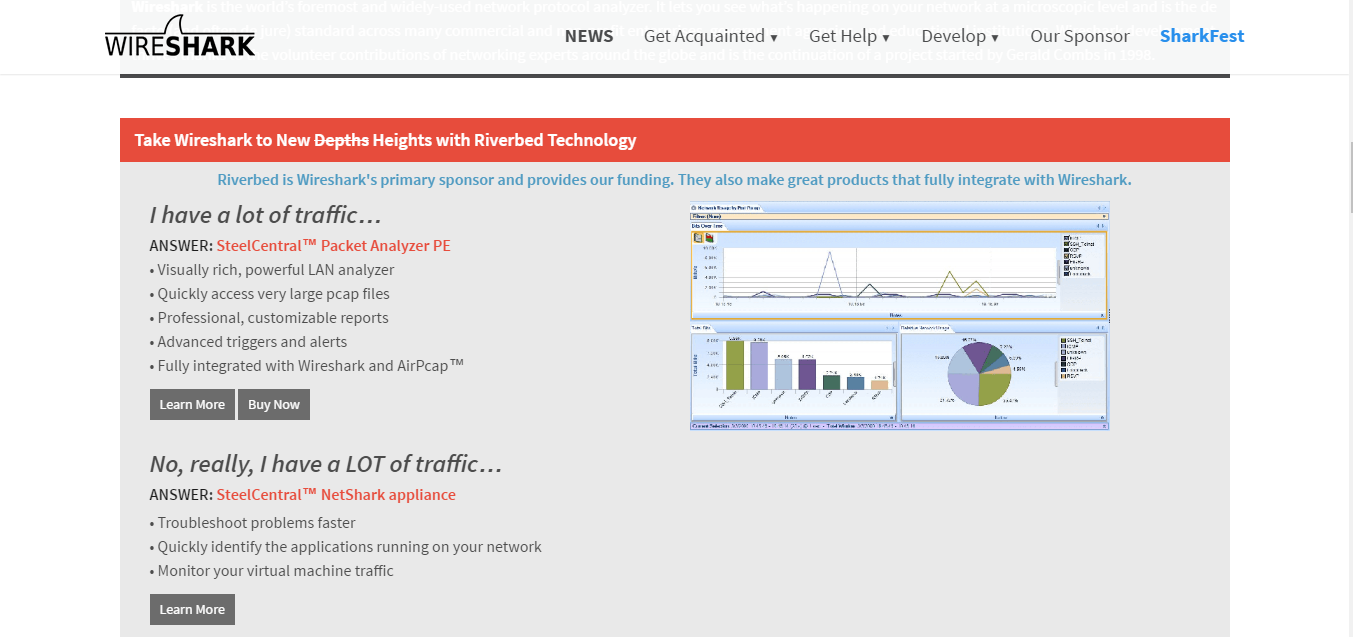 Wireshark is a very popular free network monitoring tool. This tool is an interactive network protocol analyzer and capture utility. Choose the interface you want to bind and click on the green shark fin icon to start when you launch Wireshark and these packets immediately start capturing data. When you collect all the data which you need, you can download the data file to analyze in another application.
Wireshark allows you to analyze network communications in as much as details you require. You can check connections and also other detail like HTTP.
Most system admins use Wireshark because of it's free and offers highly detailed data for network analyzing needs.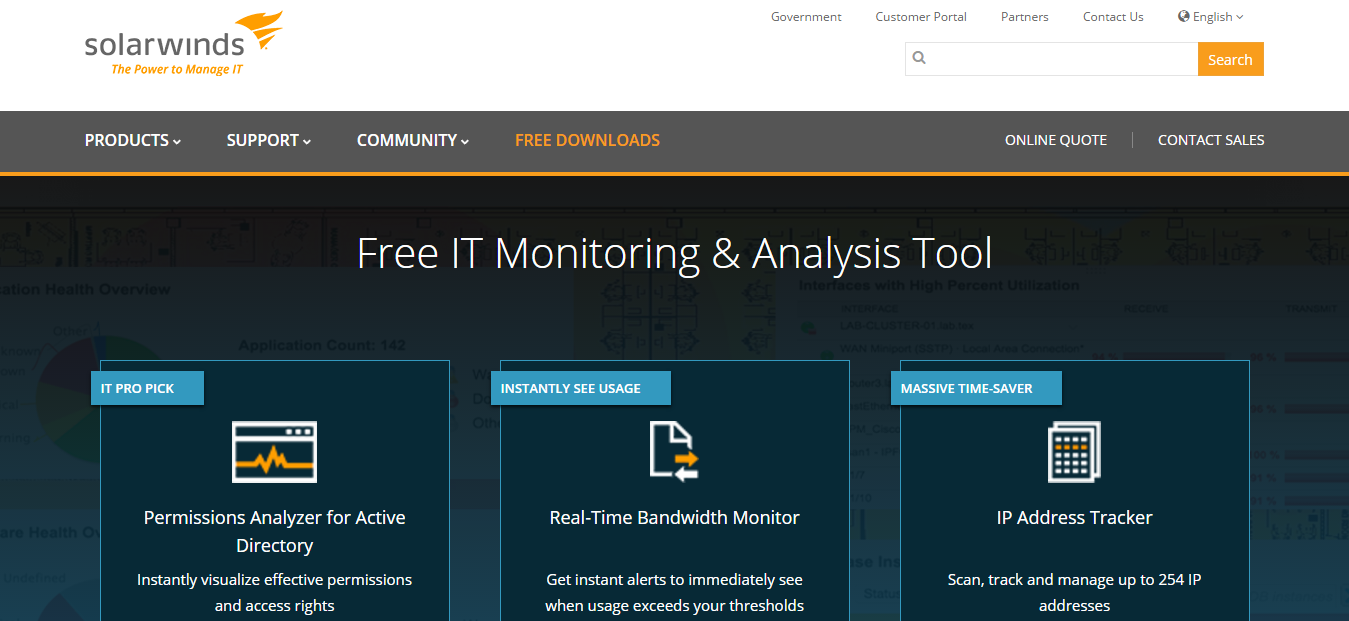 Solarwinds is another good network monitoring tool. More people are using Solarwind to monitor important infrastructures like servers, switches, SNMP devices and more. This network monitoring tool is easy to install and easy to set up. Also, you can quickly add the device to the Solarwind dashboard and check lighted data fast.
Solarwind gives you real-time network detail and spots slow, sluggish or overwhelmed systems. You can monitor your system before it crashed. You will get a notification when your system gets down so you can resolve it before the user call you.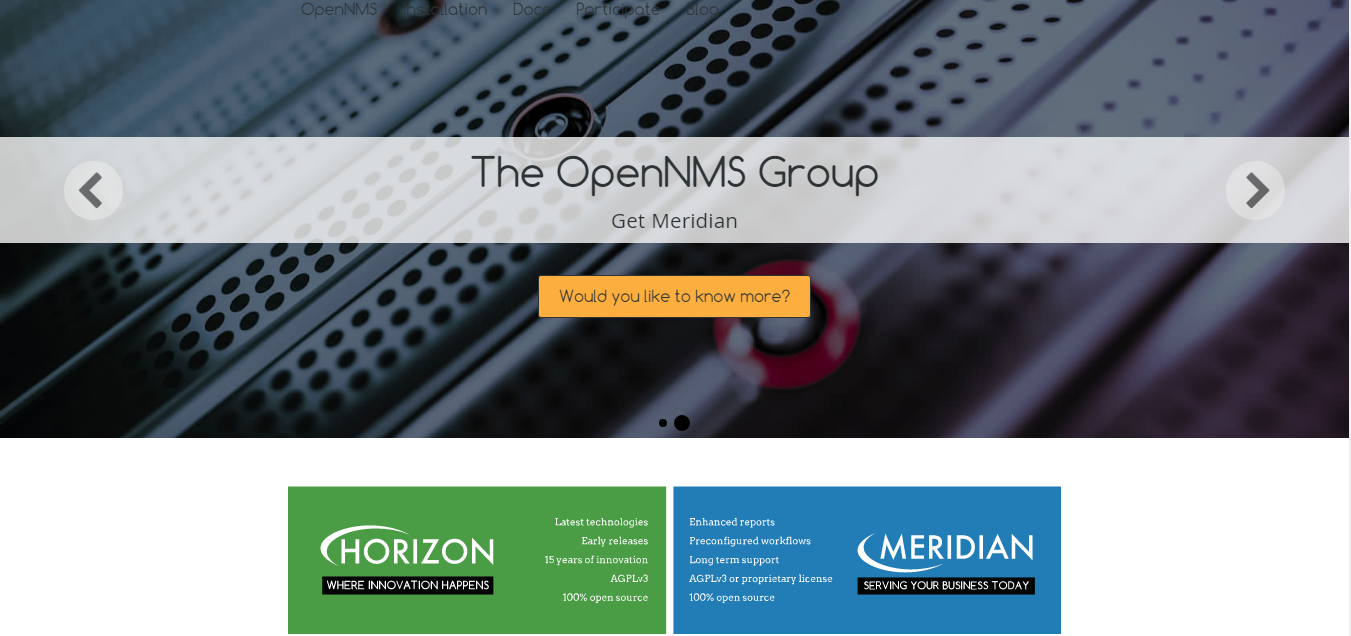 Open NMS was released in 1999. This network monitoring tool provides event management, service monitoring, and performance measurement. This is designed for large enterprise-level businesses. The software is free. The user can invest their efforts and time to build a solution around the software. Or they can hire an expert to build a solution around.
Some of the key features are: Event management, notification push, device discovery, Service Monitoring, Performance Measurement, Charting support, Multi-Resource Performance Reports, Help Desk Plugins
PRTG network monitoring freeware is another very popular network monitoring tool. The operator easily can monitor network availability of protocols including Netflow, SNMP, and WMI. PRTG allows you to use web-based interfaces and apps for Android and iOS. The main feature I would say is that you can create a report in HTML/PDF format.
This is a comprehensive Network Monitoring tool that offers more than 170 sensor types for application monitoring, SLA monitoring, virtual server monitoring, QoS monitoring.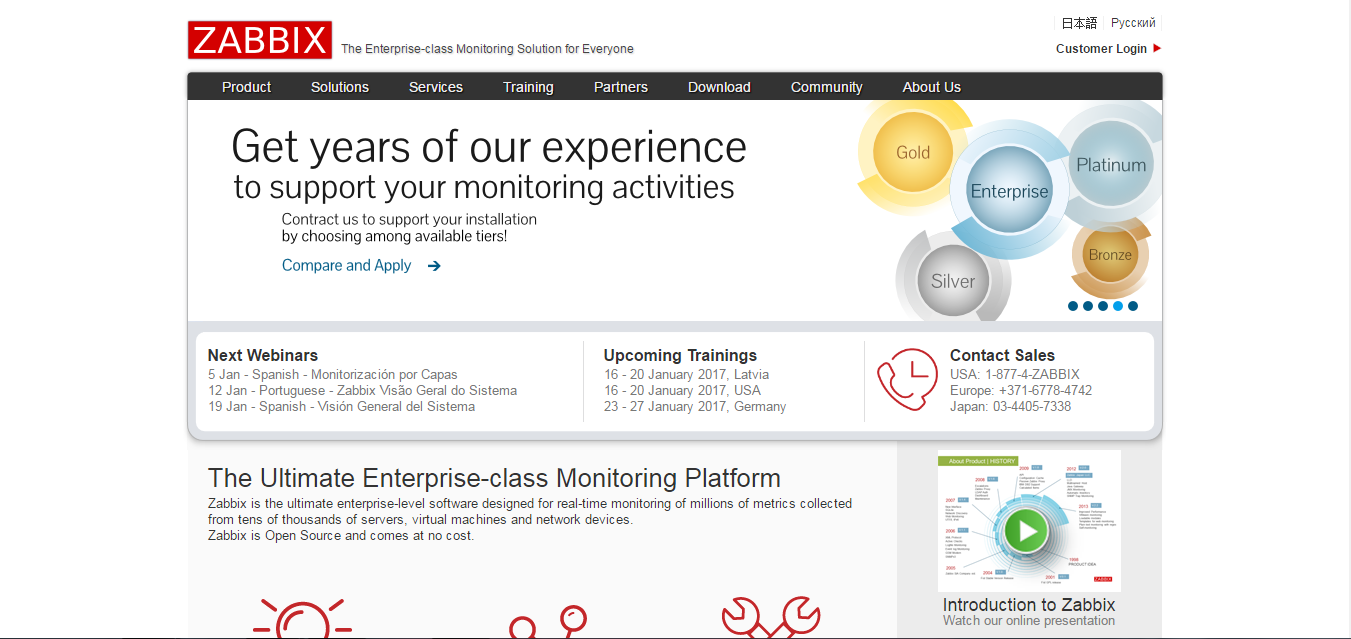 This is a network management system software that is designed for monitoring and tracking the status of various network services, servers, and other network hardware.
Zabbix network monitoring tool mainly uses MySQL, PostSQL, SQLite, Oracle and IBM to store data. Zabbix is a simple and clean GUI so the operator can easily manage it.
Zabbix also supports agentless monitoring by using technologies like SNMP, Telnet, SSH, ICMP etc. This is the most widely used open-source monitoring tool after Nagios.
#9. Splunk Network Monitoring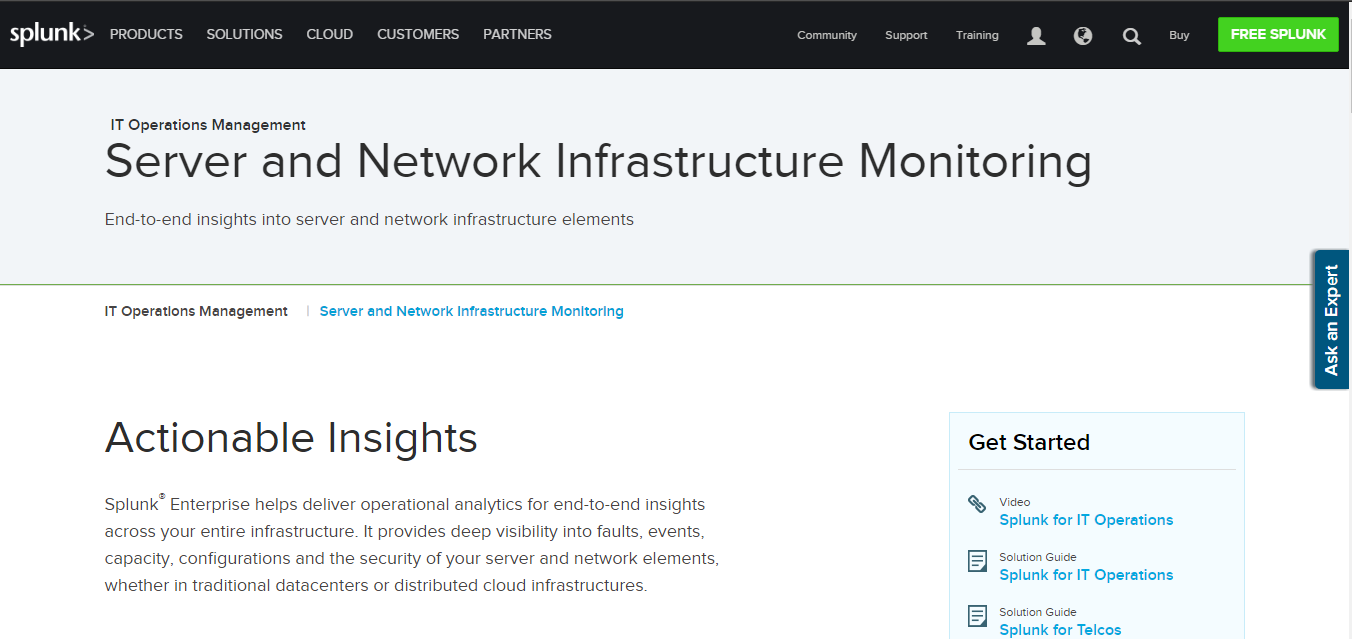 Splunk network monitoring tools are data collection and analysis platform that allows you to monitor, collect and analyze data from various sources on your network like device, event log, services, UDP/TCP traffic etc. The operator can set up alerts to notify them when something is going well or you can use Splunk's extensive search, reporting and dashboard features to collect most of the data.
Splunk allows you to install Apps to increase system functionality.
Note: Keep in mind that if you download and install Splunk the first time, it automatically installs the enterprise 60 trial version.
#10. Zenoss Network Monitoring Tool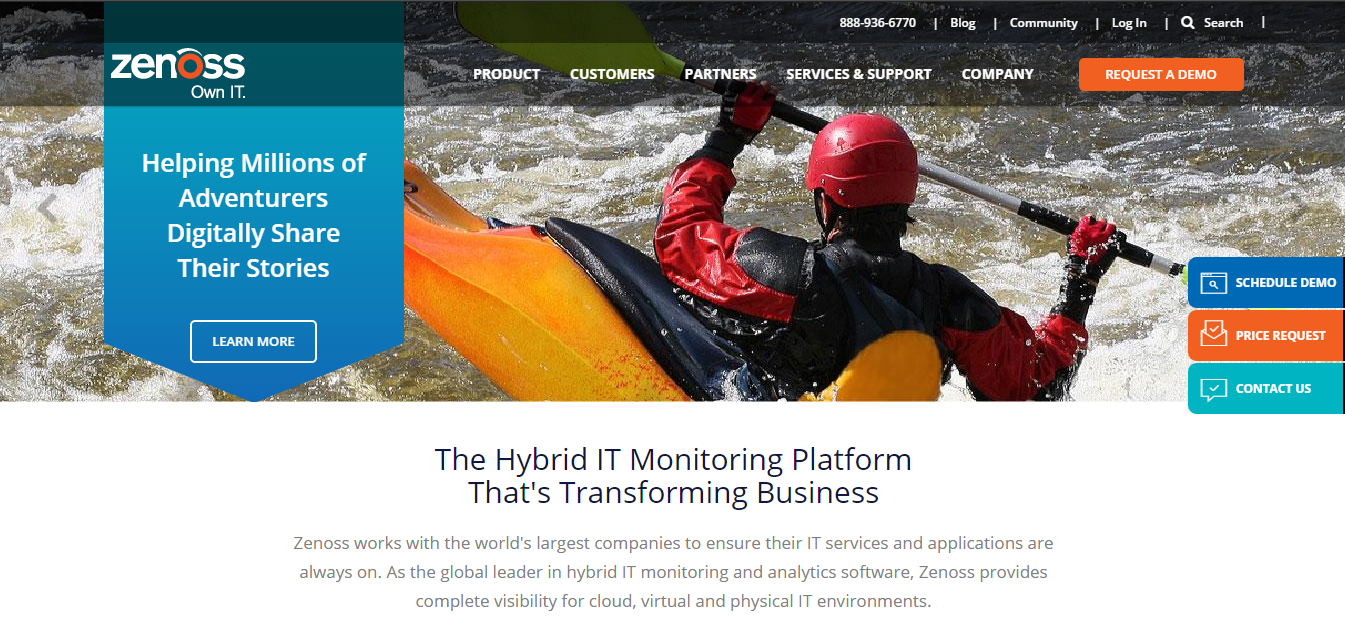 Zenoss network monitoring tool is mainly an open-source networking application that is used for monitoring issues within the networks. Zenoss is mainly based on the Zope application server and it helps system administrators troubleshoot problems across various servers.
Zenoss Core is a powerful open-source IT monitoring platform that monitors application, storage, server, networking and virtualization to supply availability and performance statistics. Zenoss has a high-performance advance notification and event handling system.
When you log in to Zenoss Core Web UI first time, you need to create your accounts and add your few devices or hosts to monitor. Once you were done, it takes you to the dashboard tab where you can use Dashboard, Infrastructure, Events, Advanced tabs and Reports to configure Zenoss Core and review reports and events that need attention.
#11. Easy Net Monitor
This is a very lightweight network monitoring tool where you can monitor your local and remote hosts to ensure that they are working or not. You don't need to install it, just download and start using it for free. When you launch an easy net monitor, you found it as an icon on the notification area of your system.
#12. OpManager by ManageEngine
OpManager is another good network management software that allows network admin of large and medium-small organizations to monitor effectively network flow. ManageEngine offers monitoring tools for monitoring networks, servers and data centers effectively.
Network monitoring software always keeps your organization's network on top. It helps network admin to easily monitor and manage the network. I hope this is the top best free network management tool that the system admin searching for. We are going to add more network monitoring software to this list. Kindly suggest to us good and useful network monitoring tools you used.
You might want to read