Online marketing is the main driver of all the businesses of today. The objective of any business, big or small, is to take their brand online to reach their target audience. In order to do so, they require online or digital marketing to make themselves distinctive and noticeable. This has resulted in the growth of online marketing to a great extent.
Related Post: SEO Link Building Technique
Search Engine Optimization or more commonly known as SEO is an important part of Digital Marketing which involves marketing measures to draw more viewers or customers to the target website. SEO ensures that the online visibility of a website is enhanced, which generates more and more online revenue. In case you are planning to begin your career in online or digital marketing, you must enrol in a SEO certification program to validate your knowledge and expertise in SEO marketing. This will not only boost your skills but also increase your business prospects.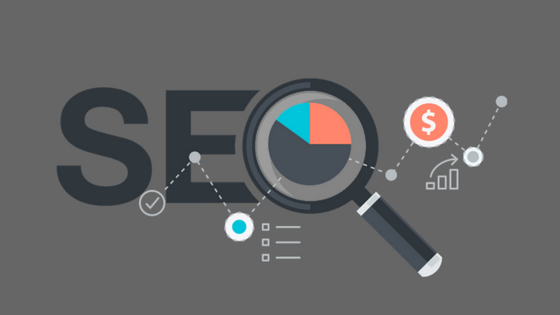 Here is a list of things that you must keep in mind when taking up a course in SEO Training & Certification:
1) Course details
There are a variety of choices for attending SEO training classes. You may opt for a 6-month course or enrol for an online SEO Training & Certification course. If you have time constraint, you can choose to do a one-month crash course as well. Before taking up the course, you should confirm whether it is meeting your criteria or not.
2) Requirement of the course
It is very important to know your requirement before enrolling for a course in SEO training. Some people seek SEO training to manage their personal projects or business. Whereas, amateur marketing professionals, who are studying about Digital Marketing take up SEO training courses to get in-depth knowledge regarding it. In some cases, individuals plan to take up SEO training for managing an SEO team. The role of a SEO expert or consultant is a well- paid job, so many people opt it as a career move to get jobs in online marketing firms or online advertising establishments. Some do it to be a part of subcontracted online campaigns. You need to fix your intention or motive before planning the rest of the course.
Worth Reading: On Page SEO Technique: To Rank Higher on Search Engine
3) Knowing your trainer
The trainer who will be conducting your SEO training course should have both theoretical as well as practical knowledge about SEO. You must not enrol for a course that is just theoretical, as it will not be of any use to you. Hands-on knowledge is what Search Engine Optimization is all about.
4) Experienced trainer
Your SEO certification trainer must have ample knowledge and experience in the arena of Digital Marketing. Practical experience in online campaign strategies such as Adwords marketing, Facebook marketing, pay per click (PPC) campaigns etc. is a must. So you must choose your course and trainer accordingly.
5) Google certification
It is essential to ensure that the trainer of your SEO course is a Google certified professional. Without that, your course will not be recognised. Google certification is a noteworthy achievement in the field of Digital Marketing which indicates the authenticity of the course.
6) Individual Training
Majority of SEO training institutes in India have group classes. These classes have 5 to 10 students and sometimes more than 10 students. But, you can consider an individual SEO training session program suited to your need and background. It is not possible to give individual attention to a particular student in a group session, so it is more practical to get enrolled for a one on one training session. This will give you the chance to study in a more detailed way and your requirements will be fully met. That is why; you should look for options where you have the flexibility to join an institute or online course that offers individual training.
7) Case studiesM
By going through real case studies, you will be have a better opportunity to learn. You can learn how exactly to deal with specific or critical situations and which online marketing tools and techniques will work best in which scenario.
Must Check: Proven Off Page SEO Optimization Strategy
8) Live projects
Live projects should be a part of your SEO training and certification course. This will give you the real feel and experience of an actual online marketing campaign.
Most importantly, you should check the feedbacks given by students who have completed their SEO training. This will confirm how genuine the course is and also allow you to understand if the course will match your requirement or not.
Being a true digital marketing expert, Ruchi Gupta has advance knowledge in the field of social media marketing. Her articles featuring SEO and other digital marketing tips have been favored by experts in the field due to the informative nature along with the friendliness of her writing. She is an avid blogger.